Blogs
Top tips from Mesmo Consultancy (and Associates) on how to save time and improve business and personal performance by 'Taking Control of your Inbox' and using proper business email etiquette.
Thursday November 19th, 2020, 10:00 am
Our email carbon foot print can easily be reduced with the help of the majour providers.  See our recent letter in the Financial Times.  However, as individuals we to have a part to play. Here five easy ways to manage email more effectively to reduce your carbon footprint.
Reduce the number of emails you send each day. Before hitting send, ask yourself, why am I sending this email? What will it achieve?  If you don't have a good answer don't send the email. If you do still need to send the email, then ask yourself is there a better way for me to communicate this message for example using a collaborative tool like Teams and especially if you are sending one message to many people.
Audit your (and your manager's) inbox to identify how you can reduce the number of emails you receive, for example Cc'd emails, newsletters etc.
Share files rather than emailing them to individuals.
Stop sending thank you emails. Add a note of gratitude in the original email, for example, 'thanks in advance for your help'. If the person has gone the extra mile, call them to say thank you. This comes across as so much more sincere.
Reduce the number of newsletters to which you subscribe. If you keep trashing a newsletter, unsubscribe. Perhaps the quickest and easiest way to reduce your carbon footprint.
In summary, small creates a beautiful email carbon footprint when it comes to email and inbox size. At the same time, make sure you don't send trivial one-line message which have no value for the recipient, eg OK, Thanks, Will do. Chrome have a neat extension called 'Carbon Capper' which pops up when you send emails of less than four words to prompt you to think whether or not you need to send the email.
This is an extract of Dr Seeley's forthcoming new book – '100 Tips to Improve Performance in the Digital Age', being co-authored with Melissa Esquibel.
Tags: email carbon footprint, email management to reduce carbon emissions, reduce email carbon footprint
Monday July 27th, 2020, 6:00 pm
Email disasters have been plentiful during my twenty plus years in the business of email management.  For example the receptionist who sent an all user email saying the sandwich man was in reception.  However she sent it on the back of a very sexy email from her lover.  Then there was the time that Beckham complained about not receiving a Knighthood.  I have also collected my own examples sent to me by clients.
One of the best of the worst was where X re-forwarded an email to Y. However, they had not checked the whole email trail because towards the end it contained some rather unpleasant things about Y.
It's competition time.  What is the worst email you have ever sent or received by accident?  There will be a prize for the best response.
Tags: email disasters, Email-gate
Tuesday June 30th, 2020, 8:37 pm
Email reminder, which is best practice, to add it to the task list or flag it?  Neither one is better.  It is about:
personal preference;
how much time you spend out of the office looking at your inbox on a mobile device;
whether or not you are managing another person's inbox;
level of added data you need about the reminder.
Here are the pros and cons of each email reminder process. This is an extract out the new book being co-authored with Meslissa Esquibel for Executive Secretary Magazine
1. Task List
Pros
Excellent if you like working from task lists.
You can add more information such as Categorize and notes – see diagram below.
You can assign the task to someone else.
They turn red after their due date.
If you are sharing your inbox or looking after another person's task list, you can see the complete list.
For Outlook users, you can add extra information, including forwarding the task to another person.: see below
Cons
You need to complete the Task dialogue box.
Takes about 15 to 30 seconds longer than adding a Flag.
On an iOs mobile device the task list does not automatically show up.  You must add either the 'Reminder' or 'To Do' app.  The latter is the more sophisticated.
2. Flags
Pros
Quick and easy.  If you add Reminder date, they will be added to your Task List (even if the reminder is 'No due Date').
You can see all flagged items in the 'For Follow Up' (smart) Search Folder.
Cons
On a mobile device you must be add the Flagged folder.
For iOs users you need to add this as follows:
Open the Mail app./Tap Edit in the upper-right corner./Select Flagged./Tap Done.
If you also use the Task List this can become very cluttered.
Thus,as you can see which procees you use for an email reminder it is very much a matter of prsonal preference.  If you want more time saving tips like this why not book one of our Smart Email Management webinars or a one-to-one coaching session?
Tags: email management, Email reminder, flags, improve performance, task list, wellbeing
Tuesday June 30th, 2020, 7:48 pm
Punctuation in the digital age helps improve productivity and wellbeing.  We are all time poor.  We are used to using 'text speak' on social media apps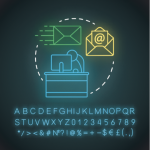 where we have autocorrect, or it doesn't matter if we make a typo, miss a comma, forget a full stop (period) and so on.  The question we are often asked in this digital age is, 'Do I really need to bother using correct punctuation with email'?
The answer is Yes!  A well-punctuated email helps save everyone's time and thus contributes to improving performance.
To download the full article, click here.
This article first appeared in Executive Secretary Magazine, a global training publication and must read for any administrative professional. You can get a 30% discount when you subscribe.  www.executivesecretary.com subscriptions@executivesecretary.com

Wednesday May 13th, 2020, 12:34 pm
Golf is fundamentally about being honest. I see people hit eight shots and tell me they shot five. I never say a word. It is a reminder to me of what is at stake.
Martin Sheen
What are the top tips for sending polite reminder emails that don't look like you are either pushy or nagging. Writing polite reminder emails can be nearly as tricky as this situation the golfer finds himself in. Do nothing and there might be a disaster. Insert either a read receipt or high priority marker and if the other person is anything like me, this will ensure they ignore you.
A survey by Adobe in 2018 revealed that the top five most annoying email reminders are:
Not sure if you saw my last email
Per my last email
Per our conversation
Any update on this?
Sorry for the double email
Where does that leave us.  Here are five top tips for sending polite email reminders. Underlying each tip is the assumption that like you others too are suffering from email overload and not intentionally ignoring you.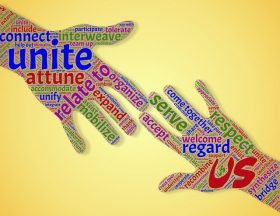 They also maybe reading their emails on a mobile device. You need to draw their attention to your email in a way which is assertive and flatters their ego.
Use the subject line. Tell me in the original email exactly by when you need action.
Send a follow-up email which is: short; assumes the other person is busy; reminds them about why you need a reply quickly and contains any relevant information (and files) sent in the original email.
Insert a reminder flag in the original email.
Have the email turn red immediately it enters their inbox.
Call the person.
For Outlook users, to see how to insert reminder flags and have the email turn red, click here.
This is a summary of the recent Smart Email Management to Improve Performance Lunch and Learn webinars given by Mesmo Consultancy & Sawbucks.  Click here for more about these which are also part of a new book being co-authored by Dr Seeley with Melissa Esquibel of Sawbucks Seminars.
Tags: Annoying email phrases, Email etqieutte, Lunch and Learn webinars, Melissa Esquibel, Polite reminder emails, Sawbucks Seminars, Smart Email Management