Blogs - Archive
Top tips from Mesmo Consultancy (and Associates) on how to save time and improve business and personal performance by 'Taking Control of your Inbox' and using proper business email etiquette.
Friday October 20th, 2017, 9:09 am
What would you rather have – a good night's sleep or win the lottery? Choose the former to improve your well-being and happiness (and reduce business email overload).  Sleep is now recognised as one, if not the main, contributor to our well-being. This is according to the latest survey from National Centre for Social Research. When you are rested, your self-esteem is higher, you are more relaxed and perform more effectively. This is also what sports psychologists have found when preparing sportsmen and women for big events.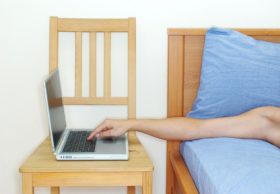 What has this to do with reducing business email overload? Ironically, the blue light from those beloved mobile devices has been found to be the most significant cause of a poor night's sleep. The two key reasons being:
The blue light supresses melatonin which is the hormone key to a good night's sleep.
Your brain does not have a proper rest. Answering emails and checking social media makes the brain feel its needs to keep working.
Despite the growing body of research showing how checking emails etc late at night is detrimental to our well-being, the perennial comment in workshops is: 'my colleagues/boss work in a different time zone and I need to be available'.
Stress and mental health are key areas of concern for most organisations. Business email overload and the constant distraction from digital alerts remain amongst the top ten stressors. This is due to many factors including:
FOMO (fear of missing out)
Email/digital addiction
Poor organisational email culture.
During the recent Overload 2017 webinar speakers such as Lawrence Ampofo and Dan Calisata highlighted ways to create a healthier digital communications culture. For example, using mindfulness and setting boundaries outside which people are not expected to be available. You cannot change culture in isolation but you can start to influence other people's behaviour and question theirs when they expect you to violate normality. Once you start to make improvements then is the time to collect data to use to develop a business case for changing the wider email culture (perhaps just across your division).
Doing nothing to reduce business email overload is simply not an option these days. Not only will it ultimately damage your personal health it will deter others from working in the organisation and especially 'Millenials' and 'Snowflakes'. Both expect more life-work balanced organisations. They do not see a job for life and if the organisational culture does not suit they will move elsewhere.
Here are seven ways to improve the quality of your sleep – yet stay on top of your inbox and reduce business email overload.
Set boundaries outside which you do not deal with work emails.
Use your Out of Office Message if needs be to manage sender expectations.
Switch off at least one hour before going to bed.
Leave all digital devices outside the bedroom.
Keep pen and paper by the bed if you need to make notes (for example your mind is churning with things to do tomorrow).
Use a conventional alarm clock rather than the one on your digital device.
Read a conventional paper-based book rather than e-book.
It can be hard to switch off, one way is to start by creating digital-free time during the day.  For example, at meal times and whilst shopping. Then build-up so that ultimately you have a digital-free day over the weekends.
Other resources to help you include:
If you (or your team) need more help reducing business email overload whilst improving well-being and productivity, email or phone us  now.
What are your top tips for improving the quality of your sleep?
Tags: Business email overload, Digital devices and sleep, Email and sleep deprivation, Mesmo Consultancy
Friday October 20th, 2017, 9:00 am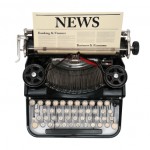 Five articles of note exploring business email overload and how digital devices have hijacked our memory and quality of sleep.
Headspace. Whilst thinking of de-cluttering the mind, have you tried the Mindfulness App 'Headspace'? Yes, it means accessing your digital device, but you can do so without being disturbed, just turn off all new digital alerts! We love it as a way to clear the mind either before trying to be creative or travelling and trying to stop your mind racing with the train/plane.
Tags: Business email overload, David Taylor, Email and sleep deprivation, Headspace, Nicolas Carr, NLP, Smart phones sleep
Thursday September 28th, 2017, 5:04 pm
I advocate that using a conventional notebook is one way to reduce business email overload. What will you do with an extra 45 minutes a day every working day? That's what I asked participants at my PA-Life Training session this week. The top three responses were:
Take a lunch break.
Sleep more.
Have a walk.
Pukka Pads, one of my sponsors, provided some executive pocket notebooks as prizes for the day. One went to the 'walk' response. Why?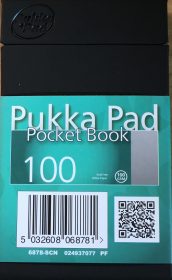 Walking improves our well-being and fitness.
Conventional notebooks help reduce business email overload. For example, when asked to do something, take ownership and remember (or make a note of the request) rather than asking the other person to email you.
Pen and paper helps improve our powers of observation and creativity. A friend taught me always to look up at the tops of buildings to see interesting architectural features. Yet how many of us walk with our heads in a screen and see only the pavement? Conventional notebooks let you observe without worrying about battery-life and being distracted by new email notifications etc.
The digital invasion was predicted to kill off the stationary business.  However, look around a meeting or the office generally. It never ceases to amaze me the high percentage of business people who use a pen and notebook instead of a digital device. Recent statistics revealed that paperback book sales are rising instead of declining.  Judging by the number of notebooks and pens on office desks and given away as marketing gizmos I suspect the same is happening to stationary. Let's hope notebooks and pens continue to help reduce the rising volume of emails too.
What do you prefer to use when either walking or in a meeting – pen and notebook or electronic device?
Tags: Business email overload, Conventional notebooks, PA Life Training Day, Pen and Notebook, Pukka Pads, Stationary business, wellbeing
Friday September 1st, 2017, 4:41 pm
The topic of well-being and email overload has featured several times over the past month. Some are arguing for old fashioned mobile phones which act solely as a phone. Whether or not this will solve the problems of email overload and digital addiction is debatable. Perhaps it is more about educating ourselves to use our smart devices smartly.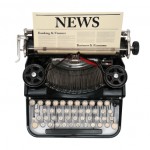 Then there is the thorny questions of whether or not it is wise to include emojis (eg smiley faces) in emails and how long before social media takes over from email. Last but by no means least 90% of us are scammed by email every month. Read on for our top five articles of note during August.
1.Taking control of your inbox in a healthy way.
Julia Schmidt PA to the Chief Executive of Basfarm a Norwegian IT service provider and undertaking a study of well-being in the workplace. As part of this she interviewed Monica. Click here for the interview and her top tips on the subject.
2. Has the smart phone destroyed a generation?
The average person checks their smart phone every six minutes according to Nancy Colier. Recent research from the USA (Professor Jean Twenge) argues that the smartphone is destroying a complete generation. They are more comfortable with technology than people than any previous generation, many are on the brink of a nervous break down.
A must read for anyone with an interest in the impact of smart phones on Millenials.
What's your take?
3.Email still dominates work and personal communications. So you thought email might disappear soon? Think again according to the latest research from Adobe. Whilst face-to-face communications are starting to rise, emails continues to dominate with over social media. Their survey found that people are spending slightly less time checking email than a year ago. Interesting 62% prefer to check their emails on a desktop. Only half ever achieve inbox-zero and as we've discussed before it is questionable if this a productive exercise. Meanwhile 43% still check emails in the bathroom. And this from a company with a vested interest in social media! Makes me think we are still very much addicted to our smartphones and email and that there are few real business alternatives to email.
4.The dark side of a smiley. A new global study reveals that far from creating a warm friendly email, an emoji (emoticon) make you look less competent. We have been against their inclusion for years so this just back-up our previous opinion and findings. A thought worth keeping in mind for those who run induction courses for new graduate joiners. Keep all the emoji (smiley faces etc) for social emails only.
5.Nine in ten hit by email scams every month. Considering how much is written about reducing the risk over identity theft and cyber crime this is a very demoralising figure. Does no one read and take note? PayPal, Banks and HMRC are the top three bogus emails sent and it is often younger people who are worst hit. What does this say about their addiction to smartphone? Click here for our top tips on avoiding such scams.
Is email addiction, email overload, email etiquette effecting the performance and well-being of your workforce? Call or email us now to discuss how our email best practice workshops and consultancy service can help you.
Tags: alternatives to email, Business email management, cyber crime, Email Scams, Jean Twenge, Julia Schmidt, Milleniels, Take Control of Your Inbox
Wednesday August 30th, 2017, 11:36 am
How do you de-stress whilst reducing business email overload? After all it is easy to get sucked into the inbox and look up three hours later feeling stressed.  What have you achieved?   Maybe a clean inbox but was the time productive?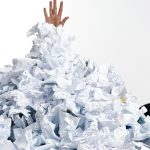 In this guest blog from Lucy Miller she provides five top ways to de-stress to improve performance whilst at the same time reducing the email overload factor.
With so many tips out there about healthy living habits, it can be tough to determine what advice is actually worth following. One key aspect of wellness that many people overlook is that it's not enough to just be in good physical shape; you need to keep track of your mental and emotional health as well. Here are five steps you can take to make you healthier, both physically and mentally and especially whilst you deal with your email.
1: Keep a Food Diary
The problem with diets is not only that most people have difficulty following them, but many diets, even if followed strictly, won't necessarily help you get into better shape.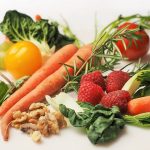 A better tactic is to keep a food diary where your record everything you eat, including and especially snacks or desserts that you're embarrassed about and want to cut out. The reason a food diary is so helpful is that it makes you acknowledge what your diet is like and identify foods that you need to eat less of, as well as nutrients you may be lacking in your diet.
Dealing with business email overload – don't snack mindlessly when checking emails, make sure you eat what is good for you.
2: Get Sufficient and Regular Sleep
Nutritionists and health gurus are always reiterating the importance of sleep, but many people don't realize all the aspects of your health that sleep impacts. Not only can regular sleep reduce stress, improve your immune system, and bolster your mood, but it also keeps you functioning at optimal physical and mental levels.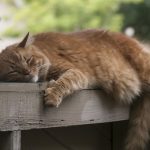 The key is to not only get enough sleep — at least eight hours a night for most adults — but also to keep a regular sleep schedule. Inconsistent sleep can have a negative impact on various aspects on both your physical and mental health, and will also make it more difficult to get as much sleep as you need every night.
Dealing with business email overload – set boundaries outside which you disconnect and do not look at the inbox (and social media).
3: Monitor Your Stress Levels
Stress is another factor that can have a huge impact on multiple levels of wellness. People with high levels of stress are not only more likely to gain weight and have difficulty sleeping, but are also more likely to suffer from anxiety, depression, and other mental and emotional conditions.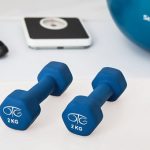 A good way to avoid over-stressing yourself is to regularly check your emotional and mental health, which can be done many ways, including taking online mental health assessments. People with high levels of stress will almost always experience problems with their mental and emotional health, so keeping tabs on your mood, energy levels, focus and concentration, and other other factors can help you determine when you're becoming too stressed, and what your biggest stressors might be.
Dealing with business email overload – as you feel your muscles tighten stop, take a break and exercise even if only for a few minutes.
4: Cultivate Your Intellect
Regularly challenge yourself intellectually and keep your mental skills sharp. There are many ways to accomplish this. Reading regularly is a great way to keep your mind sharp, or you can work on mentally simulating activities like puzzles or crosswords.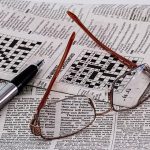 Another easy option is to get into discussions or debates with friends about topics that interest you both, as this will help hone your critical thinking skills. Anything that challenges you mentally will fit the bill, so find intellectual activities that you enjoy, whatever form they take.
Dealing with business email overload – set aside some me time when you do something to challenge you mentally.
5: Drink More Water
Most people aren't getting enough water on a daily basis. Sixty percent of our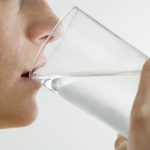 bodies are made up of water.  Water is essential to most bodily functions, from waste removal to carrying nutrients and oxygen through the bloodstream. We are constantly losing water throughout the day, so it's important to replenish your water levels regularly. Experts recommend drinking at least eight 8 oz. glasses of water per day, although the exact requirements for your body can vary based on individual differences.
Dealing with business email overload – sip a drink after dealing with every 20 emails.
By following these simple steps, you can make healthy lifestyle changes starting today. So many people make the resolution to get healthier, but forget to focus on all aspects of health, not just the physical. By keeping tabs on your physical, mental and emotional health and making healthy choices, you can maximize your all-around wellness and performance.

Lucy Miller is a nutrition student, marathon runner, and a passionate writer for Mind Your Zen, a brain nutrition supplement brand. She contributes on a number of blog sharing useful health tips from her research as a nutrition student. She can be reached at lucy@mindyourzen.com
Tags: Business email overload, De-stress, email overload, Lucy Miller, performance