Blogs - Archive
Top tips from Mesmo Consultancy (and Associates) on how to save time and improve business and personal performance by 'Taking Control of your Inbox' and using proper business email etiquette.
Tuesday May 9th, 2017, 6:08 pm
Day 2 – Keeping the Inbox Clean

There is a huge stress (associated) with disorganisation and there is also a cost to being disorganised. Carolee Cannata
Mental health issues are often exacerbated by stress at work.  Email overload is a major source of stress.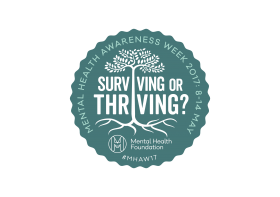 The real work of reducing email overload starts today. Having cleared out all the old emails, the goal is keep the inbox clean.  Develop the habit of  handling each email once and only once.  This will help you reduce the email related stress and improve your well-being and mental health.
Step 1 – Handle each (new) email once and do something with it
Use the Ds principle as you open each email:
Deal; Delegate; Delete or Defer.
Never, never open an email and then close it without taking action. This just wastes time as you then go back and forth re-reading emails.
Step 2 – Develop a robust strategy for deferred emails
Develop a process for you for making sure you keep tabs on those emails which still need action. For example, create a task, add a flag, move them to a 'Pending' folder. What ever happens don't just leave them lying around in your inbox.
For more resource
Invest in a copy of either 'Brilliant Email' or for 'Taking Control of Your Inbox' (written especially for PAs, EAs and VAs).
Tomorrow we look at how to reduce the volume of email traffic through your inbox.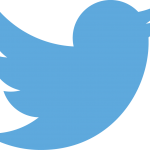 Follow me on Twitter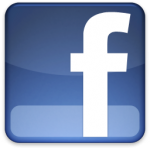 Join our Facebook page.
Tags: Business email overload, Clean Inbox, Mental Health Awareness Week, well being
Monday May 8th, 2017, 1:36 pm
The Mesmo Consultancy e-briefing on email best practice was launched in January 2003. Now as we write the 150th edition, we have witnessed a step change in the way we communicate and the available technologies, especially social media from Instagram to WhatsApp. Socially these have transformed how people communicate (or not).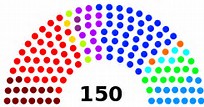 But what of their impact in business. Many have been calling the end of email for years, yet still it dominates in business. Some have tried to banish its use internally yet few have succeeded. When was the last time you agreed a contract through Facebook?
Email remains one of the top ten causes of stress. In Smart Email Management Workshops these are the top five challenges people face.
Volume – nothing new there. Indeed email is predicted to rise by 7% year on year, roughly the same as the stock market!
Email etiquette – poor email etiquette is still a major source of anger and wasted time. Long rambling emails, tone which starts an email war, how to address the recipient and sign off in a professional manner. These are the top questions we are asked time and again. Our new video the 5S of Email Etiquette is designed to help you reduce the email stress created by using good email etiquette.
Instant reply syndrome – the expectation that you will reply immediately you receive a new email. For many the instant reply syndrome is a very major causes of stress because it means juggling priorities and staying connected. In 2003 this was not a problem. People expected to wait a day or two. No one expected you stay connected 24x7x365 and especially whilst on leave. Mobile access to email changed all that, or did it. Our research reveals that often the expectation of an instant reply and 24x7x365 is a perception in the recipient's mind. This maybe because of underlying status anxiety or email addiction.
Cyber crime – this was just a tiny blip on the horizon fifteen years ago. Now it is a major problem for all organisations. We have written many times about how to reduce the obvious risks generated by email.
Outlook IT Fitness – Outlook is the main email software for most organisations. It has become evermore powerful. Yet few people know how to use it really well. Click here to benchmark yourself now.
It is our belief that email is here to stay at least for the foreseeable future. However there are many exciting new tools which can be used to reduce the volume of email and especially for discussions and collaboration. Tools such as OneNote, Facebook for Business, Slack and Yammer. To use them effectively to improve performance and well-being requires change not just by individuals but from the C-Suite.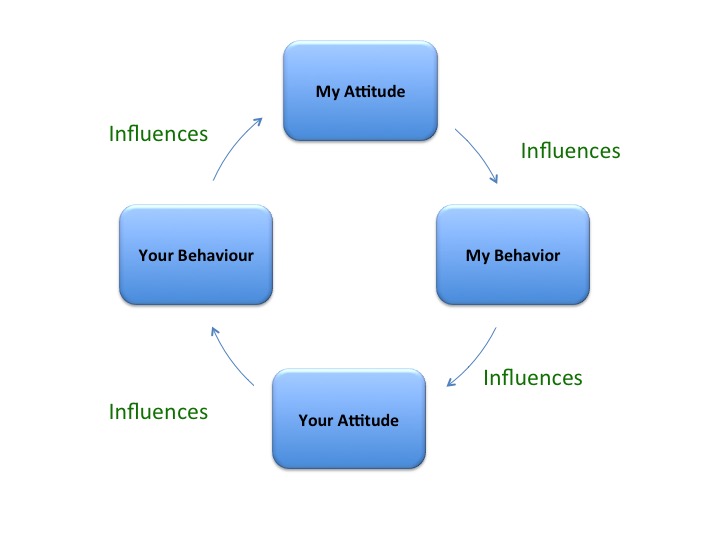 We also must start setting boundaries outside which we do not do business email (and even social media) under normal circumstances. Remember, your behaviour and attitude influences that of those you work with.
There is evidence to suggest that mobile access to email and social media has now shortened our attention span to less than that of a goldfish.
Take the lead and don't let the technology lead you down the wrong path. Stop email overload eating into your performance.   Otherwise don't be surprised if your level of stress and mental health declines.
If you need some help, contact us now about Mesmo Consultancy's Smart Email Management Masterclasses which are ideal for away days, lunch and learns and training to improve performance and well-being.
Monday May 8th, 2017, 11:36 am
It's Mental Health Awareness Week. Email overload is a major cause of stress and hence poor well-being. Over the last few weeks there have been several interesting articles on different ways to reduce the stress which arises from business email overload and poor business email etiquette.
1. Forget sending an email, ask for a favour in person.
It's often hard enough to pluck up the courage to ask someone for support for example cover whilst on leave, sponsorship etc. Recent research showed that people are 35 times more likely to say yes if asked face-to-face or by phone than by email. Perhaps not a surprising result given how emails can either be mis-interpreted or even lost in a full inbox. Stop stressing about when you will receive a response, go and walk and talk.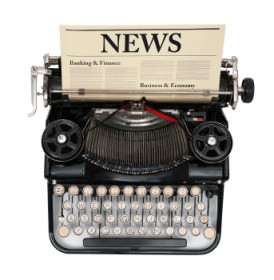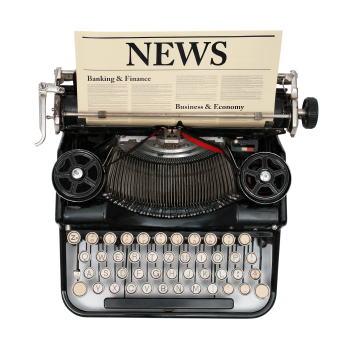 2.Stop playing email ping-pong.
Processing an email costs the average business about  £.75 per email. Ten pointless rounds of email pong-pong is £7.50 down the sink. Played by ten pairs of employees at least five times a week – your business has now wasted the equivalent of £750 a week. Can you really afford to lose this much profit not to mention time and productivity?
3.Why working from home can still leave us stressed.
The CIPD found that although job satisfaction is up and work is more flexible than ever, one in three people are looking for a less stressful job. One significant source of stress being the feeling that you are always available and find it hard to switch off. Graduates and senior staff being most at risk. The question is why and who is making these demands on your time? Often no one – they are self inflicted. Top three solutions, set your own boundaries, find the off-button or have a second mobile device for personal use. If none of these work – peel some potatoes!
4.Sleepless couples swap pillow talk for a nightcap.
Email and sleep deprivation remains a significant problem according to the latest research from the Sleep Council. Emailing late at night continues to disrupt our sleep patterns. as worrying is the fact that those turning to alcohol is up by 10% over the past few years.
5.People whose glass is always half-empty are very draining.
Not specifically about email but there is an underlying message on business email etiquette. Make sure your emails are positive even when the news is bad. Always, try to pick out one up-side.
6.How to reduce the pressures at work.
Although this wide ranging article is aimed at accountants, it contains some very useful tips for us all about how to handle increasing workloads but reduce the associated stress. On the email side the key suggestion is to deal with email in batches instead of being constantly interrupted. Where have you heard that before? If you must see emails from key people then write a rule which alerts you to only these emails.(About 1.5 minutes in on this video).
7.How to get post Blackberry Blackberry. For those still depressed over the demise of the Blackberry, there is hope of a shinny new version. Just take care that you are not feeding your email addiction.
Tags: After hours email, Blackberry, business email etiquette, Business email management, Email and sleep deprivation, email overload, Email ping-pong, email stress, Mental Health Awerness Week
Monday May 8th, 2017, 7:28 am
Business email overload remains one of the top ten causes of stress.  It saps our performance and well-being.  As part of Mental Health Awareness Week we are posting a series of daily tips and strategies to help you clean out your inbox and reduce the email related stress.  We thank the Mental Health Foundation for their support.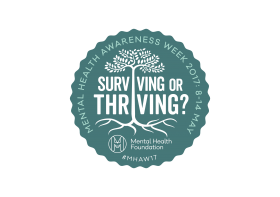 Day 1 – Why Bother?
Time is the scarcest resource and unless it is managed, nothing else can be managed. Peter Drucker
Why bother to take time to clean out your inbox?  Primarily, because email overload is expensive.
Email overload means our potential to be productive and creative is significantly reduced. The starting point for Cleaning Out Your Inbox is to assess just how much time you can save by cleaning out your inbox this week.
Step 1 – Check the Cost of Email Overload to yourself and your business
Use our Cost of Email Misuse Calculator and dare to share the results – see below.
Step 2 – Weigh in
Check how many emails are in your inbox.
What is the date of the oldest.
How many are unread.
Step 3 – Move all those emails over 10 days old out of your inbox into a folder.
They are long since dead and if they are not you can be sure the sender will re-contact you.
Step 4 – Set yourself SMART goals for the week and plan how they will be achieved.
For example, do you want to find ways to spend less time dealing with email and more on revenue generating tasks, reduce the volume of emails you receive, find ways to stop people expecting an instant reply etc.
If these tips are helpful why not cajole other colleagues to join you?
Tags: Business email overload, Clean Inbox, cost of email overload, email stress, Mental Health Awareness Week, Mental Health Foundation, well being
Friday March 31st, 2017, 8:08 pm
Mesmo Consultancy is delighted to announce nominations are now being accepted for the 2017 World Email Ping-Pong Challenge. Email ping-pong is a 'game' played by millions of employees every day who send pointless emails back and forth instead of picking up the phone. But we digress – we want to find out who are the world's best email ping pong players.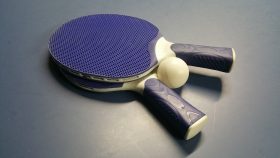 Have you been in an endless round of email exchanges or spotted a ping pong email game between two people which goes nowhere and often spirals out of control. How many emails did it involve and over how many days/weeks did it last? Tell us what is the longest round of email ping pong you have ever played or spotted? Gold, Silver and Bronze medals will be awarded and for the best two responses a copy of either 'Brilliant Email' or 'Taking Control of Your Inbox'.
Please send your nominations either via email or leave your comments on this blog.
Email ping-pong is symptomatic of our addiction to email and poor business email etiquette. Often we forget to use other forms of communication which could be more efficient and solve the problem more quickly, for instance the phone or a face-to-face conversation (live or by video-link).
In January 2017 DMR stats reported that 269 billion emails are sent daily. In 2016 The Huffington Post reported that the average worker spends 6.3 hours a day on their email and The Economist highlighted that processing an email costs the average business just under $1 per email. So ten pointless rounds of email pong-pong means $10 down the sink. Played by ten pairs of employees at least five times a week – your business has now wasted the equivalent of $500 a week. Can you really afford to lose this much profit not to mention time and productivity lost?
Want to bow out of the World Email Ping Pong Challenge to improve performance and reclaim all this lost time and money? Then watch our latest Business Email Etiquette video on how to stop email ping-pong.
Here is a classic email Ping Pong Game in Action
Steve —> Rachel: Here's the file we talked about
Rachel —> Steve: Great, what do you need from me?
Steve —> Rachel: Let me know what you think
Rachel —> Steve: I like it
Steve —>Rachel: Any improvements?
Rachel —> Steve: Perhaps, make the logo bigger, bolder
Steve —> Rachel: Like this?
Rachel —> Steve: No, that's too big
Steve —> Rachel: Like this?
Rachel —> Steve: Yes, that's much better
Steve —> Rachel: OK, anything else?
Rachel —> Steve: No don't think so, but check with Zack in case he has any thoughts.
This email ping pong chain is already 12 messages long, and it will start a new 'set' with Zack…
If you want to save even more time managing email more efficiently why not call us now about our Brilliant Email Management workshops or buy yourself a copy of either Brilliant Email or Taking Control of Your Inbox.
Tags: Brilliant Email, business email etiquette, DMR Stats, Email ping-pong, Huffington Post, Mesmo Consultancy, Save time dealing with email, Taking Control of Your Inbox, The Economist