Smart Email Management to Improve Performance – Lunch and Learn Webinars
Date of event: Every Monday at 12.00 Noon GTM
Cost: Free
Location: Zoom
Contact: Monica E Seeley
Telephone: +441202434340
Email: susan@mesmo.co.uk
Web address: www.mesmo.co.uk
Event description:
Learn the top tips of smart email management to improve performance. We are working been working with  Melissa Esquibel of Sawbuck Seminars to develop a series of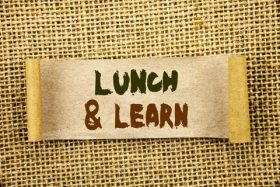 virtual lunch and learn webinars.  These are focused on how to be more productive in the digital age (and especially dealing with the email and social media).  Not surprisingly these are  linked to the new book we are co-authoring together.
Currently we are offering these free as part of our effort to support all those of you now working from home during the COVID-19 lockdown.
To download the handouts from a session click on the session title.
For questions relating to these topics, please post them on one of our discussion groups.
Monica's sessions join either her LinkedIn or Facebook group.
Melissa's sessions join either her LinkedIn or Facebook groups.
We hope you are enjoying and learning as much from them as we are from your questions.