Showing items tagged with "well being" - 17 found.
How many emails do you currently have in your inbox? More than three screen's full? That is too many and might be an indication of email overload.  Your inbox should be your 'work in progress' folder.  It is not just a general dumping ground rather like either the spare room or 'round to it' folder.
A clean inbox is a win-win way to reduce email overload related stress because it is easier to:
Spot important emails before they become urgent.
Keep on top of the incoming emails.
Find emails.
Hence you can save time dealing with your (and the boss's) inbox and therefore improve your performance and well-being.  Here are five tips to help you clean up your inbox ready for the Easter break and subsequently reduce email overload on your return.  They do not form a sequence, rather they are individual tips; you can of course either use them all or just choose which suit you best.
Move out all emails over two weeks old to a separate folder. Start the folder with a full stop and it will sit at the top of the list: eg .Old Emails.
Use the Conversation view to group emails and see threads for those left in the inbox.
Prioritise which emails you really need to see directly in your inbox. Then set up rules to divert all the less important emails to appropriate folders. For Outlook users use the 'Search Folders' to see all unread emails in one go: see diagram.
Highlight emails which do need action either before or after the Easter break.For example add a follow-up flag; drag and drop them on your task-list/calendar, add a category or place them in a specific folder eg 'Action'.
Review the emails you have and see if an alternative to email would be more effective eg What's App; OneNote; old fashioned conversation; SharePoint etc. Never be afraid to change because if you don't you will get what you always have – email overload!
If you are having time off, remember to set an Out of Office message which reduces the risk of email borne cyber crime and improves compliance to to the GDPR.  And when all else fails you could always declare email bankruptcy.
Still need help with email management to reduce email overload?  Call us now to ask about Mesmo Consultancy's Smart Email Management workshops and coaching programmes.
Happy Easter.
Tags: Business Performance, Clean Inbox, Email borne cyber crime, Mesmo Consultancy, out of office message, Reduce email overload, Spring Clean Inbox, well being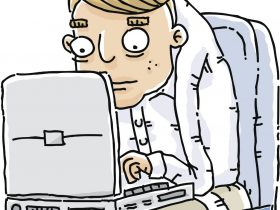 Studies over the past decade, link the rise in musculoskeletal disease to the increased time we spend working at our computers. In 2013 it was estimated that in the UK businesses lost about 30 million days through musculoskeletal related illness such as chronic back, lower limb, wrist and hand problems.
Improve your performance by keeping your whole body energised
Here are ten top tips drawn from talking to a range of medical and related experts (such as physiotherapists, orthopaedic specialists and ophthalmic consultants) to keep you at peek performance and ultimately save time whilst dealing with email (and indeed any technology related task).  Click here to read more.
This article first appeared in Executive Secretary Magazine, a global training publication and must read for any administrative professional. You can get a 30% discount on an individual subscription when you subscribe through us. Email subscriptions@executivesecretary.com and tell them we sent you.
Tags: Business email overload, Business Performance, Musculoskeletal disease, well being
Most of us suffer from chronic business email overload. The new 2018 Adobe Email Research revealed that the most irritating email phrases include: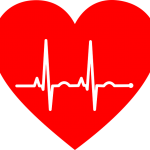 Not sure if you saw my last email …
Per my last email …
Any update on this …
There is little doubt that these are words which make the blood pressure rise and can destroy good relationships. The question is why does it happen?
Mesmo Consultancy's research indicates that we receive roughly one new email every five to seven minutes of which over 50% are deemed unnecessary by the receiver.   After a one hour meeting about 12 new emails are now on top of the existing backlog. If like many you spend at least two hours a day in meetings that's 24 new emails added to the already bulging inbox. Little wonder business email overload is a cause of high blood pressure and sleepless nights. It's not uncommon to see 500+ unread emails in the inbox.
Whose fault is it that emails are not answered and what can be done to reduce the need for these highly irritating email follow-up?  Does every email sent add business value or instead flatter the sender's personal ego? Are we so disorganised and have such a high degree of email overload that it's impossible to see the wood from the trees?
Sender's perspective
There are a number of reasons why your email has may have been overlooked. Many related to common sense business email etiquette. Here are the top five we see most often and tips to overcome them to save time to reduce business email overload and hence improve business performance.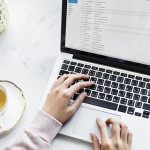 1.  Email is too long. You are time poor and wrote the sentences as they came into your head.  You didn't have to re-read and revise it.
Tip #1 – Use the 5S Principle of Business Email Etiquette for writing good emails – keep it structured, short, succinct, spell-checked and simple formatting. If appropriate start with a one line executive summary.
2.  No clear indication of what action is expected. Did you use the correct protocol for To and Cc and make it clear in the subject-line if any action is expected and by when?
Tip #2 – Always put the recipient in the To box if you expect action. Use the subject-line to be explicit if there is a deadline for action.
3.  Sent well outside normal office hours. Now it is buried in the pile of other unread emails .
Tip #3 – Draft outside office hours but only send within normal office hours.
4.  Wrong medium for the message. Oh dear we are so addicted to email that we forget there are other ways to communicate and especially if the message is urgent.
Tip #4 – Pick the right medium for your message, for example if it's urgent phone/text message/walk and talk. Look outside the inbox for discussions, for example using a collaborative platform, conference call etc.
5.  Love the sound of your own voice. In the days of silent open plan offices the easiest way to chat is by email. Some people just like to look busy by emailing.
Tip #5 – Take a look at your inner self and ask why you are sending the email, what purpose is it serving? To satisfy your own ego or add real business value?
Receiver's perspective
Why did you ignore that email? Here are the top five reasons we see when coaching people to manage their email more efficiently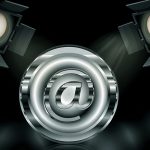 1.  Email overload – too much email. You need to take control of what your receive and if needs be use filters to send less important emails directly to folders.
Tip #1 – Audit your inbox and reduce the number of emails you receive. Unsubscribe, use filters and remember it's OK to say 'No thank you' to colleagues when included in a circulation list.
2.  No adequate way to spot quickly emails from key contacts. With an average of 60 plus new emails a day, how do you spot those from important contacts and ensure they are dealt with?
Tip #2 – Implement a way of flagging/highlighting incoming emails from key contacts.
3.  Email is too long and unclear what is expected. It really is not your fault if the sender rambles on, asks too many questions in one email etc.
Tip #3 – Push back. Don't ignore the email hoping it will go away. Instead be bold and ask what is required and if needs be prioritise.
4.  Too little time to check emails properly. We are all time poor and you need to prioritise your day.
Tip #4 – Make a meeting with yourself every day dedicated to dealing properly with your inbox instead of just surfing and skimming the content.
5.  Easily distracted by new emails. You have a batch from yesterday, the meeting you have just attended and ping, you are distracted every five minutes as yet another new email arrives. Little wonder you probably have 500+ emails in your inbox.
Tip #5 – Turn off all those new email alerts. If needs be set one only for emails from the boss!
Whose Really At Fault
Over arching all these is the question of priorities and an organisational culture cover my backside culture.  Given these different pressure points between the sender's and the receiver's perspective it is little wonder that emails go unanswered. Neither party is to blame, it is a combination of mismatches in personalities, styles and priorities. Hopefully these tips will help reduce the email overload caused by those annoying and irritating email follow-ups.
Can we Help You and Your Organisation?
For more ways to improve performance through more effective email management why not come on one of Mesmo Consultancy's Smart Email Management masterclasses or workshop
Tags: 5S Principle of Business Email Etiquette, Adobe, business email etiquette, Business email overload, Business Performance, Irritating Emails, Mesmo Consultancy, Spell Check, To versus Cc, well being
Business email management articles for February focus on having a digital detox, what happens when senior managers keep emails late at night and on Sunday evenings and reducing email overload by viewing your inbox as an information toll road.
Life is like riding a bicycle. To keep your balance you must keep moving.
Albert Einstein
 This reminded me of how people often say they feel about trying to keep on top of their inbox. Add to that recent research on the toxic effect a senior manager has on his team's well-being when he sends emails on Sunday, it is therefore little wonder that having a digital detox has been a persistent theme these last two months.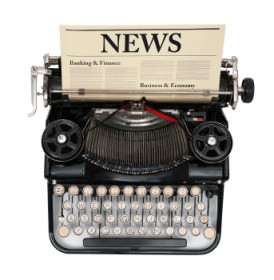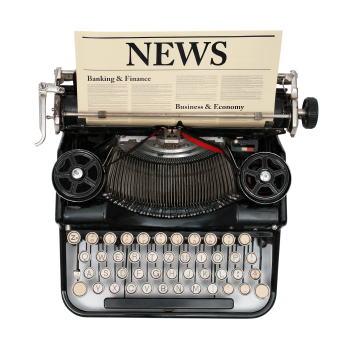 1. If you multitask during a meeting your team will do so to. The theme is not new, as the senior manager your behaviour sets the role model for your team but it seems that they are often blind to it and especially in terms of meeting and email behaviour. Whilst as a senior manager you might want to put aside time on Sunday to prepare for the week, you should not expect your team to do so. However, in reality every hour a senior manager spends on out of hours emails, translates into an extra twenty minutes of additional time for their direct reports.
2. Why quitting smart phones is the new quitting smoking. Had enough of friends and colleagues checking their smart phones whilst you are talking to them? Well you might not have to put up with such bad behaviour for ever.
3. How to Break Up with your Phone. If you need help with your digital detox a new book is at hand by Catherine Price. Click here for review. No we don't have a copy because in our eyes it is all about that old fashioned skill of restraint and being comfortable with one's own company. And once you have restrained, treat yourself for reaching your goal. Then stretch the goal a little more. And round the loop you go again.
That said, if you are suffering from serious social media addiction you might find a few useful tips.
Otherwise call us about our cure email addiction coaching programme.
4.  Digital distractions are making us dumb and twitchy. I think we already know this but one interesting factor to emerge from a recent study is the role of pen and paper to help re-engage the brain and reduce the impact of information overload. And it can be part of your digital detox tool box.
5. View your inbox as a toll road to reduce email overload. This is a short article from Dr Seeley on how you can use the toll road approach to quickly ensure only the really important emails make it into your main inbox.  There is a longer more detailed version in Taking Control of Your Inbox.
Tags: Digital detox, Multitasking, Quitting smart phones, Reducing business email overload, Senior manager's role model, well being, Work life balance
It's that time of year, many of us are either on or planning a vacation. The perpetual question is whether or not to have an email free vacation.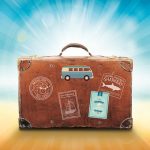 We found that 80% said that dealing with the holiday email overload is one of the most stressful aspects of having a vacation. More stressful even than loosing your passport. Hence why they did not dare have an email detox. As stress and mental health rises up the corporate agenda, the reasons for disconnecting are ever more pressing to preserve our well-being.
Organisations have adopted many ways to lessen the holiday email overload effect from an 'Out of Office' messages asking you to re-send the email when the other person is back to adopting an email free vacation charter. But what if your company has no such policy? Here are the top ten actions you can take by yourself to have an email free vacation and reduce the holiday email overload mountain.
Pack the inbox properly
De-clutter your inbox before going on leave. Clear out all the old emails and flag those needing your attention on return. Be ruthless, delete the low priority ones.
Use rules to divert all new low priority emails eg newsletters and in reverse highlight potentially important ones.
Set a safe and simple Out of Office message. Run it for a day before and after your vacation to allow time to chill out and then gear up smoothly.
Switch off work email feed on your mobile device if you use only one mobile device. Otherwise leave the work one at home.
The email free vacation
Establish a disaster recovery plan. In case of a real emergency leave a contact point.
If you feel you must check your emails, allocate specific times eg end/beginning of the day.
Unpack the inbox on your return
Spend the first half hour talking to colleagues to see what has been happened and hence which emails need you immediate attention.
Attack the inbox. Block out one/two hours for the first few days to clear the important emails. Use time management techniques like Pomodoro or apps like Saent to stay focused.
Utilise the email software functions to help save time, for instance creating templates of text for responding (Quick Parts in Outlook) and Quick Steps to move and flag emails for action later (remembering managing the sender's expectation).
Stop after three/four days. Move the rest out to a folder and leave them.   By then if you still have not cleared all the really important emails it's time to reflect on what are your real priorities.  This is akin to declaring email bankruptcy which is used very successfully by many (to defuse the holiday email backlog) on the basis that if it is that important someone will soon re-email you.
Do you have any tips to share about dealing with the email free vacation challenge? There is a free copy of either Brilliant Email or Taking Control of Your Inbox for the best response. Email us your suggestions by 10 August.
Tags: Email Bankruptcy, email free vacation, email overload, holiday email overload, Mental Health and Email, Pomodoro, Saent, well being