Showing items tagged with "email management" - 22 found.
Creating a very strong password – many people reported having their social media accounts hacked.  First, check what apps have access to your account and delete any you do not recognise.  Second and most crucial step is to change your password and make sure it's really strong.
Email signature – what to include – this is a recurrent theme.  Most email signatures are far too long and contain too many images. Email correspondence is not the place to market either your business or yourself.  Keep the signature simple yet informative. This Quora post outlines what vital information to include and what to omit.
Hashtag your email for easy searching – you can add a hidden hashtag to emails you search which can make it easier for you to find them.  This gem is thanks to Michael Einstein my fellow IORG board member.
Oxford college apologises for sharing names of rejected applicants – this is perhaps the worst email fiasco for some time.  Hertford College sent an email to each reject with the list of all those who had been rejected!  A real case of send in haste and repent at leisure.
Uncivil lawyers get personal …in all-staff email – yes even solicitors can forget the difference between Reply and Reply-All when airing personal grievances. Maybe not suprising their firm (King & Wood Mailesons)  is in administration but suspect the two key players (Tim Taylor and George Pinkham) might have difficulty finding new jobs after this email fiasco!
How can you safeguarding your organisation from the risks of such email fiascos? One easy way is to invite Mesmo Consultancy to run an email management and business email etiquette masterclass.
Tags: business email etiquette, Email fiasco, email management, George Pinkham, Hertford College, IORG, King & Wood Mailesons, Mesmo Consultancy, Michael Einstein, Oxford, Quora, Strong Password
Five years ago the CBI complained school leaver's low level of literacy skills. More recently poor English skills have been cited as more damaging to business than the digital divide. Poorly structured emails, and especially long rambling ones remain the bane of many people's lives and particularly those who pick up their emails on mobile devices and/or suffering from chronic email overload.
'Pen your Email in Simple Language' is the seventh commandment of our Smart Email Management charter but clearly an aspect of email etiquette which is frequently ignored. Yet it save times and reduces the potential for misunderstanding. If you do not receive a response to an email, it is often not so much because the recipient is busy but because you have written it poorly.
George Orwell laid out six rules for effective writing, which have served many authors.
Never use a metaphor, simile, or other figure of speech, which you are used to seeing in print.
Never use a long word where a short one will do.
If it is possible to cut a word out, always cut it out.
Never use the passive where you can use the active.
Never use a foreign phrase, a scientific word, or a jargon word if you can think of an everyday English equivalent.
Break any of these rules sooner than saying anything outright barbarous.
These rules are as relevant now as when he wrote them over sixty years ago. In the digital age I add a seventh rule – start an email with a one sentence executive summary of what the email is about and what action is expected.
What email etiquette tips can you offer for ensuring you send the right message right first time by penning your email in plain language?
Tags: CBI, Counter Currents, email etiquette, email management, George Orwell
Reputational damage always follows a major cyber crime hack.  It was only a matter of time before we saw the real fall out from the recent Sony hacking
offensive, in terms of the damage to personal reputations (and possibly still the business's reputation).  Today is the start, with Amy Pascal feeling she should resign. It has always been my view that Barclays Bank Libor emails cost the bank and its management team more in reputational damage than the actual fine.  They slipped out of the top 100 most trusted companies.  Had the press not found those damaging emails, they would not have been the focus of such media attention.  After all many other banks were in a similar position.
An unprecedented hack as happened to Sony will be forgiven, but not the vitriolic emails which show the company management culture is such disarray.
The moral is of course to think, think and think again before hitting send.  Ask yourself. 'what if a hacker found this email'. If you really cannot manage your impulsive behaviour then the solution is slow email and set a rule to delay sending all your email by a few minutes to allow for cooling off.
How well are you managing to reduce the risk to you and your business becoming the stars of the next email-gate media disaster?  Contact us now to hear how we have helped other organisations protect their professional image by more effective email management.
Tags: Amy Pascal, email disasters, email management, Sony hacking 2014, Sony hacking scandal
Would you like to start the year with a clean inbox and learn how to keep it clean and reduce email overload?   Join Mesmo Consultancy for the 7th International Clean Out Your Inbox week January 20 to 24.  This year the email babes (Marsha Egan and myself) are thrilled to be joined by Steuart Snooks, Australia's leading email management expert.We have created a dedicated Facebook page from which you will be able to access lots of new materials (from tips and hints to interviews with other leading email management experts).  This is in addition to the daily blogs and Twitter tips to help you each day.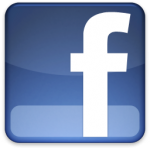 Click here to join our Facebook page and Like us please.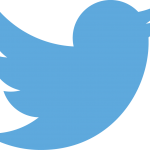 Follow me on Twitter (as Emaildoctor) using #cleaninbox.
More details to follow next week.  Meanwhile, happy new year and thank you for your support during 2013.  It was much appreciated.  We look forward to seeing you in 2014.
Tags: Clean Inbox Week, email management, email overload, Marsha Egan, Steuart Snooks
Email cyber crime attacks effect one in two UK citizens and on average £247 is stolen from bank accounts per successful attack.  Moreover, the Government's Intelligence Services estimate that UK businesses are subjected to roughly 1,000 cyber attacks every hour.  Email is often the low hanging fruit for the cyber criminal, rather like leaving the car keys near the front door so that the criminal can fish them out.  How well do you and your business manage email security?  When was the last time you updated your email best practice policy and provided any email management training?
There are two types of email security breaches, those we cause by carelessly leaking confidential information and those where others attack us.  This blog deals with the former.  Common cause of leaking confidential information by email (and not just during vacation time) are through:
forwarding information to others who should not see it;
sending the email to the wrong recipient;
delegating access to another person but not properly briefing them on how to handle our inbox.
Here are five top tips to help you manage the risk of a breach of email security and hence open the back door to a cyber crime attack especially during the vacation period.
Set a simple and safe Out of Office message – click here for for more help.
When giving access to someone else leave adequate time to brief them on what to expect that needs handling and how to manage the rest.
If you are expecting confidential information aks the sender to put 'confidential' in the subject and set up a rule to send it to a separate folder.
Avoid sending work emails to a social/home email account.
Always re-read emails you are forwarding on to check the whole chain for any information which the new recipient should not see.
If possible try to take an email free vacation.  We all need down time.  Dealing with sensitive emails over the holiday in a relaxed state of mind is often when breaches of security happen as we are at our most vulnerable.  If you feel you cannot swich off it might be because you are suffering from email addiction.  Click here to check if you are suffering email addiction.
Tags: email best practice, email cyber crime, email free vacation, email management, email overload, email security, out of office message