Blogs - Archive
Top tips from Mesmo Consultancy (and Associates) on how to save time and improve business and personal performance by 'Taking Control of your Inbox' and using proper business email etiquette.
Thursday January 23rd, 2014, 3:15 pm
How do you change email behaviour (in organisations and individuals)?  Listen to this insightful interview with Nathan Zeldes on Changing Email Culture which we have just recorded as part of the 7th International Clean Out Your Inbox week.
As Nathan tells us, change is an ongoing process and it's important to not only keep reminding people what is email best practice for your culture but also make sure you educate your new joiners.  Technology too can help as Nathan explains, and he should know having just compiled the definitive guide of over 150 solutions available for tackling information overload (and email overload).
Nathan is also Chairman of the Information Overload Research Group
Click here for more information on Nathan Zeldes.
For  more resources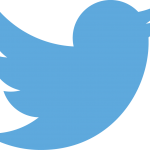 Follow me on Twitter using #cleaninbox.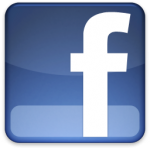 Join our Facebook page.
Tags: clean out your inbox week, Email behaviour, email culture, IORG
Monday January 6th, 2014, 10:30 am
How did you spend the holiday period?  Were you deluged with emails on your return to work? I spent my time de-cluttering, not just my inbox but paper files, desk drawers, cupboards, you name it.  It's amazing that I am still here!  There was also time to reflect on priorities and how best to manage my time and resources in 2014.   At the end of 2013 the #HBRogues introduced me to 'Quiet' by Susan Cain.  A book on how naturally quiet people operate very successfully in the very noisy world in which we live.  Being a noisy person this gave me much food for thought.  What if I were a little quieter?  How does one create space for others to talk?  Reading 'Quiet' prompted me re-visit 'In Praise of Slow' by Carl Honore.  Both have helped me formulate some work related new years resolutions which will also hopefully spill over in to my private life.   Here are my five new years resolutions.
Work specific
Think (long and hard) before saying 'yes' so that I don't over commit and then have to re-jig my schedule to fit in everything.
Write shorter quieter emails and avoid replying to emails either late at night or in haste especially when cross.
Reduce the number of times I check my emails on my iphone, instead use the time away from the office to think and soak up the surroundings (be they work or social).
Set aside one afternoon a week which is email, social media and meeting free.
Be more visual (and creative) and learn to use Infographics instead of so many words.
Personal
Switch off by 11.00 pm and follow my own medicine as per my recent post on The Huffington Post.
Notch my golf handicap down a couple more points.
Make time to read one good book a month.
Learn more about wine through attending some courses.
Improve my mindfulness techniques in order to shut out the noise and quieten my brain especially late at night.
Dare to share – what is your number one new year's resolution?
Tags: #HBRogues, Carl Honore, email overload, Huffington Post, new year's resolutions, Parkstone Golf Club, Quiet, Slow, Susan Cain
Thursday January 2nd, 2014, 4:14 pm
Would you like to start the year with a clean inbox and learn how to keep it clean and reduce email overload?   Join Mesmo Consultancy for the 7th International Clean Out Your Inbox week January 20 to 24.  This year the email babes (Marsha Egan and myself) are thrilled to be joined by Steuart Snooks, Australia's leading email management expert.We have created a dedicated Facebook page from which you will be able to access lots of new materials (from tips and hints to interviews with other leading email management experts).  This is in addition to the daily blogs and Twitter tips to help you each day.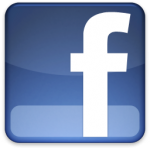 Click here to join our Facebook page and Like us please.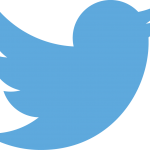 Follow me on Twitter (as Emaildoctor) using #cleaninbox.
More details to follow next week.  Meanwhile, happy new year and thank you for your support during 2013.  It was much appreciated.  We look forward to seeing you in 2014.
Tags: Clean Inbox Week, email management, email overload, Marsha Egan, Steuart Snooks
Saturday December 21st, 2013, 6:59 pm
Here are our top five tips to help you relax and reduce the risk of  cyber crime happening to either you or your business for example, identity theft, denial of service, loss of sensitive data and home burglary etc. The key is to disconnect but if you find that hard then be discrete about what you say and post.
Go 'cold turkey' over the holiday, at least on Christmas and Boxing Day.
Set a safe and simple Out of Office.
Avoid posting on social media sites about presents and where you will be, especially if you are going away.
Watch out for unusual emails which will probably be phishing emails taking you to bogus websites that may capture your personal details.
Never email under the influence of drink – when your judgement and vision could be impaired.
For some more suggestions on how reduce email overload overload and to take time our from the digital world and especially from email click here to see my latest blog on Huffington.co.uk.  The article also contains ways to re-balance your work-life balance and reduce stress.
If all else fails you might want to check your level of email addiction click here to start.  At Mesmo Consultancy have helped may business people reduce their level of email addiction and improve their work-life balance.  Call us for an informal discussion about how we can help you.
Tags: cyber crime, email addiction, email overload, Huffington.co.uk, Mesmo Consultancy
Thursday December 12th, 2013, 11:45 am
What does bad email etiquette cost you?  This question was prompted by the wonderful story yesterday of a French Café who charge polite customers less for coffee.  This generated a request from BBC Radio Solent's Julian Clegg to talk about whether or not manners maketh man. (Interestingly, a quote from Willian Wykeham Bishop of Winchester around 1366)
Coincidentally, yesterday too I was asked if it was acceptable to reply to an internal email without including a salutation.  All Mesmo Consultancy's research shows that if you add a salutation and a few polite words you are more likely to receive a reply from the other person than an email with just a one line question. For example ' Please can you let me have the sales figures. Thanks' will engage the other person more than the bald statement 'Let me have the sales figures'.
This is perhaps not surprising in the digital age where physical interactions are on the decline and we come to rely increasingly on digital interaction.  How we write emails and social media posts is our 'e-dress code'.  It portrays a picture of you for better or worse.
Email etiquette which Mesmo Consultancy finds conveys a bad image include:

No salutation and no 'please' or 'thank you'.  Both convey an image of arrogance, I am too busy, I am senior to you etc.
Capitals is like shouting.
High priority markers and reminder flags built in to an email also convey an image of arrogance and trying to pull rank.
In the lean world of business, we need to draw out the best in the people with whom we work.  Displaying arrogance in our emails and social media posts in not an option.  Moreover in such a noisy world we also need both to make ourselves stand out and find ways to work with those who prefer 'Quiet'.  Good email etiquette can help.  Good email etiquette costs you nothing (well maybe a few seconds more to write the email) but helps you gain friends rather than enemies.
Use our free on-line 'Email Etiquette' benchmarking tool to see what image you create and how well you engage through email with others.  Still need some help than ask us about how our corporate email etiquette training which has helped others can help you win more business.
Tags: BBC Radio Solent, corporate email etiquette, email et, email etiquette, email salutations, Julian Clegg, Mesmo Consultancy