Blog
Team GB's performance at the Olympics set the barriers high for future athletes and sport people.  They demonstrated the importance of training and maintaining focus and a positive mindset.
W
ith glorious weather in Dorset, most of my spare time has been spent on Parkstone Golf Course with some success, winning silverware (trophies) and prize money.  In part this reflects hard work on the physical skills side but especially the mental approach.  For example, staying focused, resetting goals and targets as the round progresses for better or worse.
What has this to do with book of the month? Talking to a fellow golfer interested in the golfing mind she mentioned Anthony Robbins, a name I'd almost forgotten.  There on the bookshelf was his original mind over matter tomb – Awaken The Giant Within (first published in 1991).
There are countless books on mind over matter and some we have reviewed here.  Yet this is still one of the masterpieces.  You will find chapters on staying focused, setting proper goals, using positive words, how we make decisions based on the level of pain they will cause us, how to change our emotional state and much more.
What it lacks and more recent books now cover is the concept of two states on the mind, the rational (Human) and the emotional irrational (Chimp) as described in The Mind Management by Steve Peters which we previously reviewed.
If you have not read Awaken The Giant Within or read it some time ago like me, it is a book which is well worth re-visiting and especially when thinking about self-improvement whether at work or an outside skill.
Tags: Anthony Robbins, Golf, Parkstone Golf Course

Monica often writes replies to questions on Quora. Here replies are popular with some receiving over 3K views.  Here are a few from the summer.
What is a legitimate use of BCC – in email? For sending an email to a group of people.
Is it bad/good practice to include my (email) signature (block) every time I reply to an email. Good practice.
and a golden oldie from last summer.
How do I write a polite reminder to my boss?  Start with a gentle reminder.
Is there something you want to ask?  Doesn't matter how trivial you think it might be.  Rest assured others too will be struggling.  Either email us direct or submit it through Quora.
Alternatively buy a copy of either 'Taking Control of Your Inbox' or 'Brilliant Email' where you will undoubtedly find the solution.
Tags: bcc, Brilliant Email, email best practice, Email signature block, Quora, Taking Control of Your Inbox
Digital detoxing dominated the summer headlines as not just the Millennial generation tried it to recover from lack of sex and poor personal relations.  Meanwhile, Hilary Clinton's public profile continued to suffer from the fall-out from using her personal email account for State business. Not quite email, but take a look at the self-assessment on how robust are your social media posts.
Last but not least there is still time to listen to Monica's email best practice Q&A session on the Sasha Twining show on BBC Radio Solent.  It's about 2hrs 09 minutes into the whole programme.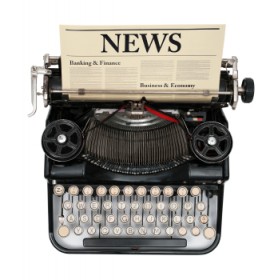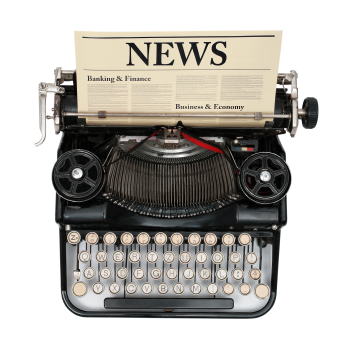 1. Digital detox the business imperative.   Despite it being related to summer vacations, there are some very important messages around taking a digital detox even if only for a few hours.  We still spend far too much time with our heads in our mobile devices and not enough seeing and listening properly to the here and now. This is a summary of some of the key articles.
2. How to avoid email overload and enjoy a digital detox. If you have not yet had a break, here are top tips on how to reduce the holiday email overload and enjoy a digital detox.
3. Should I hit Reply All – No.  The New York Times devoted nearly half a page to the one word response to a reader's question about hitting Reply All. That sums up how important the word 'No' can be.
4. Cash for favours, emails turn heat up on Clinton. Clinton's use of a private email server for US Government business continues to dog her Presidential campaign. We've think before hitting send. What does this email say about me. What if it fell into the wrong hands. Few of us will make it to such a position of high office but even so emails we wish we had never sent have a habit of coming back to haunt us just as Hilary Clinton is finding out.
5. How safe are your social media posts? A very useful self-assessment exercise to help protect your your professional reputation.
Tags: BBC Radio Solent, Digital detox, Hilary Clinton and Email, holiday email overload, Millenials, Reply All, Sasha Twining
How did your inbox cope with your absence? Unless you packed it up properly, it might be suffering with acute email overload. Take heart. The key is to prioritise your time and decide what is really worthy of your attention. Which emails must you answer? What is no longer an issue and therefore to reply is wasting both your time and the recipients. What really does not deserve your attention and can be deleted?
Here is a seven point fail-safe plan to help you cool it down and maybe even reach inbox zero.
Before you even open it, talk to your colleagues to find out what has been happening and what really needs your attention.
Open the box and sort and group by person/project. In Outlook use the 'Show As Conversation' view. See screen shoot below.
Pick off the emails which either must be answered or will earn you brownie points.
Pursue this path for an hour or two or at least until either you have identified all the critical emails or you have a meeting looming.
Flag all the high priority email (or move them to a folder). Deal with them as quickly as possible.
Move all the non-essential emails out of your inbox.
Make sure that by the end of the week you have dealt with all the important emails. If you have spare time you might want to peruse the non-essential ones. If not forget them and move on. They are past their sell by date.
If all else fails, delete the lot and declare 'Email Bankruptcy' safe in the knowledge that if anything was that important the sender will soon follow-up! When they do, bluff and say their email must have got lost.
Game, set and match. Holiday email backlog cleared. And for you 'inbox zero' and a clean inbox.
Need more help keeping on top of your email? Call us now and let us run a 'Brilliant Email Management' workshop for your and your colleagues.
Tags: Email Bankruptcy, email overload, holiday email overload
These four themes dominated the press and social media over the last few weeks, what to and not to put in an email, the Clinton email scandal, our digital habits and whether or not email is dying.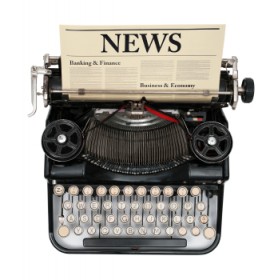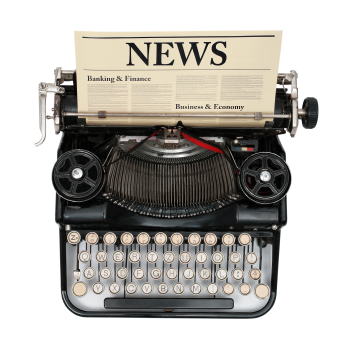 Tags: corporate email overload, Hilary Clinton and Email, information overload, Millenials, Phubbing