Blogs - Archive
Top tips from Mesmo Consultancy (and Associates) on how to save time and improve business and personal performance by 'Taking Control of your Inbox' and using proper business email etiquette.
Wednesday February 14th, 2018, 7:14 pm
Finding emails often comes up as a request for more information during Smart Email Management workshops. Nothing is more frustrating than trying to find an email you know you received/sent but it's not where you expected it to be. As you start to waste time so the stress levels rise too. Here are four easy ways to find that elusive email. Outlook starts with the inbox but there are several ways to search all your folders.
1. Click the hyperlink 'Try searching again in All Mail Items'. If you are not good at keeping your inbox clean it is easy to overlook this link at the bottom of the initial inbox search.

2.  Set the default to Search All Folders. Outlook defaults to the folder you have highlighted, usually the inbox. To make it automatically search all folders go to File/Options/Search and check the box marked All Folders. Then click OK. Now all your future searches should search all your mail folders. Clearly with a big inbox you might need to refine your search criteria.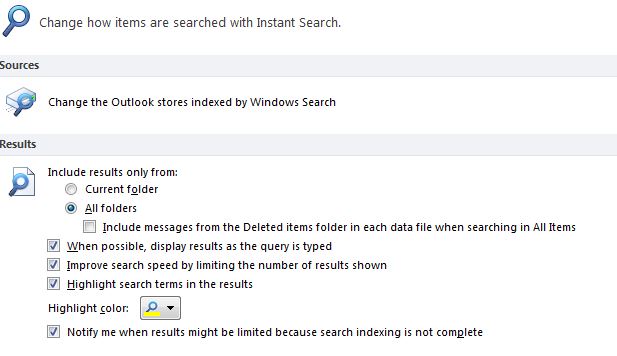 3.  Remove any search limits. The default in Outlook is to 'Improve search speeds by limiting the number of results shown'. The limit is about 250. If you have an enormous inbox you may need to override this setting. As As in (2), Go to File/Options/Search and uncheck the box marked 'Improve search speeds by limiting the number of results shown'.
4.  Use the Search Folders At the bottom of your Inbox is a set of 'Search Folders'.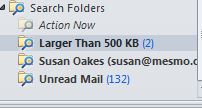 There are a few pre-defined ones such as Larger Than 500 KB. However you can set up some personalised ones too and especially for those searches you do frequently eg from a key contact but whose emails might be filed in several folders.  Right click on the Search Folders (folder) and use the Dialog Box which appears.
Don't forget, the bigger your inbox the harder and longer it might take to find that elusive email. If you just spend more than ten minutes searching for an important email, now might be the time to start seriously de-cluttering.
All these tips assume all the emails you need are in your personal inbox.  This is often not the case when they are project related.  They may be scattered across several inbox and sets of public folders.  In this case you need to look at using a dedicated email management application such as Mail Manager.
Tags: Finding emails, Mail Manager, Outlook
Wednesday February 14th, 2018, 6:46 pm
Business email management articles for February focus on having a digital detox, what happens when senior managers keep emails late at night and on Sunday evenings and reducing email overload by viewing your inbox as an information toll road.
Life is like riding a bicycle. To keep your balance you must keep moving.
Albert Einstein
 This reminded me of how people often say they feel about trying to keep on top of their inbox. Add to that recent research on the toxic effect a senior manager has on his team's well-being when he sends emails on Sunday, it is therefore little wonder that having a digital detox has been a persistent theme these last two months.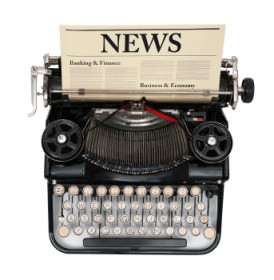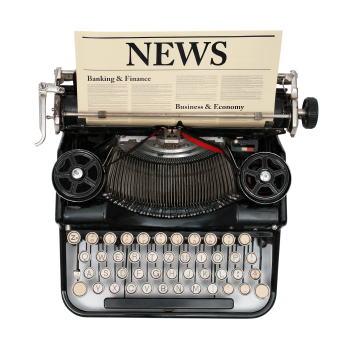 1. If you multitask during a meeting your team will do so to. The theme is not new, as the senior manager your behaviour sets the role model for your team but it seems that they are often blind to it and especially in terms of meeting and email behaviour. Whilst as a senior manager you might want to put aside time on Sunday to prepare for the week, you should not expect your team to do so. However, in reality every hour a senior manager spends on out of hours emails, translates into an extra twenty minutes of additional time for their direct reports.
2. Why quitting smart phones is the new quitting smoking. Had enough of friends and colleagues checking their smart phones whilst you are talking to them? Well you might not have to put up with such bad behaviour for ever.
3. How to Break Up with your Phone. If you need help with your digital detox a new book is at hand by Catherine Price. Click here for review. No we don't have a copy because in our eyes it is all about that old fashioned skill of restraint and being comfortable with one's own company. And once you have restrained, treat yourself for reaching your goal. Then stretch the goal a little more. And round the loop you go again.
That said, if you are suffering from serious social media addiction you might find a few useful tips.
Otherwise call us about our cure email addiction coaching programme.
4.  Digital distractions are making us dumb and twitchy. I think we already know this but one interesting factor to emerge from a recent study is the role of pen and paper to help re-engage the brain and reduce the impact of information overload. And it can be part of your digital detox tool box.
5. View your inbox as a toll road to reduce email overload. This is a short article from Dr Seeley on how you can use the toll road approach to quickly ensure only the really important emails make it into your main inbox.  There is a longer more detailed version in Taking Control of Your Inbox.
Tags: Digital detox, Multitasking, Quitting smart phones, Reducing business email overload, Senior manager's role model, well being, Work life balance
Monday February 5th, 2018, 11:14 am
Is email the only way?  We now have an array of digital communications from social media to the phone.  Last week a client complained at being emailed by another colleague who sat just five desk away.  How often does this happen to you? We have a love hate relationship with email: its fast and easy but not always the best communications channel.  An over dependence on email at the expense of other channels is one of the primary causes of email overload.  Yet how many of us make the effort to think outside the inbox before hitting send.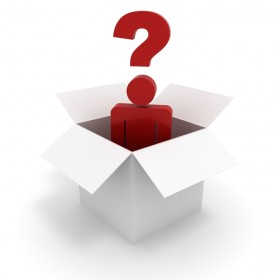 Very few judging by many of my client's experiences.  However, some leading organisations are being innovative and for example banning all internal emails and having no email days in an effort to both reduce email overload and improve communications.  These range from high-tech companies to housing associations and architects.  Others are setting boundaries outside which its OK to stop checking emails.
My email behaviour will influence your behaviour here are three ways to encourage others to think outside the inbox.
1.     Provide an incentive for them to talk to you.
2.     Use an alternative tool to provide information which people really need, for example the form for requesting leave, a sales update, for example OneNote, a collaborative platform such as Slack or Yammer.
3.     Implement email free times and email free office zones.
To reduce the email dependency (and even email addiction) above all else make sure you create the role model: next time you are about to hit send, get up and walk and talk to the person. Try responding to external email with a phone call?  You might be pleasantly surprised at the extra information you pick up to help progress that important sale.
Indeed stopping checking emails is fast becoming the new stop smoking for some.
Tags: email addiction, Email alternatives, Email behaviour, Slack, Think outside the inbox, Yammer
Saturday January 13th, 2018, 10:12 pm
Resolutions or goals?
Blue Monday and you business email overload is still rampant. Fifteen days into the new year how well are you keeping to your new year's resolutions? Maybe like me you did not even set any because it's about goals rather than resolutions. A resolution is permanent, it's immediate with effect from now for example, you will not answer emails after 9.30 pm. It's a way of life. It can be hard.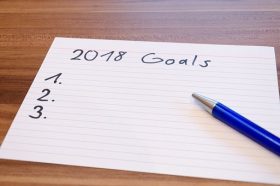 Resolutions are good but sometimes things happen which make it hard to keep them. For example you are in the middle of major global business deal and need to check your emails late at night. With resolutions there is a feeling that you have now let yourself down. Indeed in a study psychologist Richard Wiseman found that 88% of people failed to achieve their resolutions. Whereas with goals they are more objective, specific, and long term provided they are smart.
The arguments for reducing business email overload have been well rehearsed here before and should be part of your business values. Then you can establish some smaller measurable steps to achieve it.
Smart goals for reducing email overload in 2018
Your goal might be to reduce the number of days you check email outside normal working hours to one (boundaries being before 8.30 am and after 9.30 pm)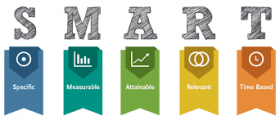 Over time you can review and measure how often you achieve your goals and take small steps to either adjust the goal to a more realistic one or achieve it. In this case it might be to re-set either the time scales for checking emails or the number of times per week to make it more realistic for your work-life pattern.
You can reward yourself periodically as you achieve your goals – celebrate with a good bottle of wine. Conversely fine yourself for lack of achievement – none of your favourite coffee for a week.
This does not mean you cannot have a resolution and goals. A resolution might be to re-balance my work-life balance to spend more time with the family. Within that you need a set of smart goals to help you achieve this new equilibrium. Wiseman suggest that one of the keys to keeping resolutions is to make them public and have a graphic posted in a prominent place to remind yourself and others of your aim. Social media makes it easy to spread the word.
Identify what you need to achieve the goals. To restrict the times during which you check emails it might be using your email software better.  For instance, a rule to notify you about emails from very high priority contacts whilst ignoring the rest and setting two types of Out of Office Message (one for internal and one for external emails).
Based on the many workshops and webinars run over the last year here are seven goals for helping you and your business reduce email overload in 2018.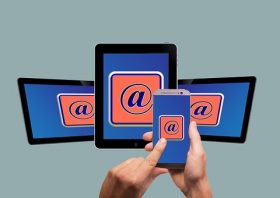 Step away from email for at least one hour a day: use that hour to walk and talk to the senders.
Stay focused on the task in hand and do not allow new emails to distract.
Apply the 80:20 rule to help prioritise what emails are really necessary (ie 20% of the emails received will provide 80% of the information need).
Reduce the number of people to whom each email is sent.
Take action immediately after reading an email instead of glancing at it and leaving it lying fallow in the inbox. Use the 4Ds principle.
Keep emails short which will help save everyone time (you the writer and the recipient when reading it).
Only deal with emails between 8.30 am and 9.30 pm.
This way you can allow yourself an occasional day's relapse, yet still feel you have made progress.
What are your goals for reducing email overload in 2018?
Tags: 4Ds of email management, Business email overload, Resolutions or Goals, Restrict emails outside working hours, Rules to sort emails, SMART goals
Friday January 12th, 2018, 10:06 pm
To quote Louis Renault in Casablanca, 'round up the usual suspect'.  This applies to the recent business email overload and etiquette articles. Leaving aside all the technology predictions, here are five articles which caught our attention and are worthy of your too.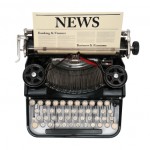 1. Curb digital addiction with these resolutions. We wish we had written this ourselves. Although the slant is on men's addiction the article really applies to us all. It contains some very practical and easy steps to wean yourself of those smart phones and tablets. For example write something in a book and share it for others to add some comments. Phone a friend instead of texting them.
2. Porsche urged to ban emails out of hours. There is a certain irony and black humour about the Porsche trying to reform their own workforce. After all, are these not one of the most prized status symbols of those who are often the worst offenders for sending late night out of office hours emails? However, other companies are continuing to adopting similar policies to reduce email overload and help people re-build their work-life balance.
3.'Starwars' 'whatever' other terrible passwords. Starwars and Whatever are among eleven new entries into the list of the worst passwords. Poor password management is worrying in a time when each day new cyber attacks are revealed. Click here to learn how to create a really strong password.
4. How I love thee, email? Let me count the ways I hate its alternatives. Why do many of the time saving alternatives to email not realise their full potential? We are talking about applications like Slack, Facebook for Business, Google Drive etc. The author Rhymer Rigby likens it to communism 'communism would be great if only it was done properly'. It is all too easy to blame the real-user, when these new tools fail become embedded in our every day working practices (ie you and I). Is this true or is there something else missing, such as adequate training and leadership from the top? These are all great ways to reduce email overload too, so it not time to make them work?
5. iPhone users: upgrade to iOS 11.2.2 Both the new Spectre and Meltdown security flaws can effect iOS devices and users are being urged to update as soon as possible. It's not often that Apple admits it devices might be susceptible to such flaws so when they do it's worth listening.
Tags: business email etiquette, Business email overload, Digital addiction, Late night emails, Password Management