Showing items tagged with "Daimler" - 3 found.
Will you have a digital detox? This time of year sparks the age old debate about whether you should or shouldn't stay connected to email when on leave. Recent studies have confirmed that email is the biggest drain on business people's performance. So when it comes to holidays, those concerned with their own well being or that of their employees – should shout 'Get a life', disconnect as we all need time to discharge and recharge our batteries properly.
Last year Daimler introduced an email programme which automatically deletes all employees' emails whilst they are on leave. Digital detox holidays are now on offer. When you arrive at your hotel you can elect to have all Wi-Fi connections disconnected.  In the USA some psychiatrists have now suggested that internet addiction should be treated as a psychiatric disorder.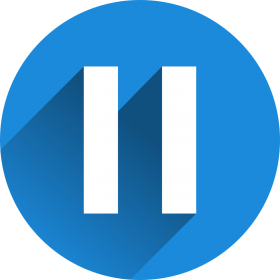 Technology alone will not cure email overload despite some software providers claims. The real cure lies in changing our email behaviour. It is about re-thinking how we use email and curing what has become the hidden disease of 21st century working life – email addiction. It's about learning how to use and manage our time and accept that it is OK to disconnect.
Even without such support, we can all self-impose other strategies including an email black-out.  This  will help while we are away  and when we come back from leave.  The benefit of your time away from the office it is vital to learn to how to wean yourself off your email/internet fix. If you can stop logging on or taking calls, you will relax more quickly and your friends and family will appreciate your undivided attention. You and they are worth it!
If you find it hard to disconnect then at least limit the distractions.
Switch of all you email feeds and at the very least the office one.  Remember we are all dispensable at the end  of the day!
Only log on once/twice a day and preferably at the end of the day – so you don't ruin everyone else's day.   Alternatively wait until the last day. Reward yourself for every day you do not log in.
Tags: Daimler, Digital detox, email free vacation, Holiday email backlog, Pack up your inbox
An eclectic bunch this month.  Here are our top seven (from August) to help you improve personal and business productivity and manage the risk of cyber crime.  Some of which we email you about in August.
1.  Ten pieces of IT jargon we love to hate.  
Our favorite of the batch.  It comes with a video and will make you laugh. Next time either an email is ignored or proposal rejected, check how many of these phrases it contains. Don't say you haven't been warned.
2.  Understand your body clock to time your workouts.
Recent research suggest late afternoon optimum.  But what if we cannot take time off then?
3.  Declare email bankruptcy to avoid vacation email overload.
Is this a viable option when you come back to a mountain of email after being out of the office whether on leave or business? Yes for many time poor business people.
4.  Six ways to beat the email holiday blues.
A guest post by Dr Seeley for Zoe Amear.
5.  Here's a radical way to end vacation email overload. 
Daimler have developed an application to stop sending emails to people on leave.  It automatically pings back a response to the sender asking them to re-send the email after the recipient returns. Novel and perhaps all part of the EU's plans to reduce the working day to 48 hours.
6.  Are universities failing computer science graduates?
Fifteen percent of computer science graduates are still out of work six months after graduating yet industry is crying out for skilled computer staff. What is causing the gap?
7.  (Spanish )Holiday booking scam
Looks like using even the most trusty hotel booking sites you still need to be extra vigilant.
Tags: cyber crime, Daimler, Email Bankruptcy, holiday email overload, improve personal productivity, IT Jargon, Zoe Amear
For many dealing with the holiday email back-log is one of the most stressful aspects of taking a break. More stressful some say than, losing your luggage, having to look after aging parents or fractious children.  It compels them to stay connected even although it might adversely impact their holiday (as Lucy Kellaway recently found).
Last week Daimler introduced an email programme which automatically deletes employees emails when they are on leave. It sends a message to the sender asking them to re-send the email if it is important after the recipient is back.
The Daimler system is sophisticated and most companies are not in a position to implement such a system but take heart there are other options. The key thing to remember is that technology alone will never cure email overload whatever some software providers say.
The real cure for email overload lies in changing our email behaviour. It is about re-thinking how we use email and curing what has become the hidden disease of 21st century working life – email and data addiction.
In the short term or those either going on holiday or just returning to work, there are some simple things you can do.
1)  Before you go – housekeeping
Before you go away do some basic email housekeeping to clean up your inbox. For example, clear out all the old emails and set some filters to remove all the new but unnecessary emails (eg newsletters). Most email software allows you to set two different Out of Office messages. So for your internal emails, set a message similar to the Daimler system one.  Indeed this is what many executives already do.
For more tips on how to clean up your inbox before going on leave see earlier posts.
2) On your return – talk and talk again
On your return, talk, talk and talk again before you even touch your inbox. This gives you an overview of anything that really needs your attention. Then and only then tackle the inbox. Triage it and deal only with the really vital emails.
For more tips see our seven step plan to reduce the holiday email overload.
3) Declare email bankruptcy
As for the rest, declare email bankruptcy. Delete the lot. If anything is that important you can be sure the sender will re-contact you.
The result – freedom from email holiday overload and the need to stay connected.   Of course in the longer term you need to implement an email management change programme to better educate your colleagues about how to reduce email overload generally.  For help changing the email culture do call us to hear how Mesmo Consultancy's Brilliant Email Management masterclasses have helped other organisations like yours.
Meanwhile, what is your top tip for reducing the holiday email overload backlog?  Is the Daimler approach better than staying connected?
Tags: Brilliant Email Masterclass, Daimler, Email Bankruptcy, email overload, holiday email overload, Lucy Kellaway, Mesmo Consultancy