Showing items tagged with "Professional image" - 1 found.
It's that time of year when it's easy to become complacent and let our email etiquette slip.  Coming back from a festive lunch (drink or even dinner) you decide to clear the email backlog and are in a frivolous mood.  Then there are all those Santa hats and jumpers you wear.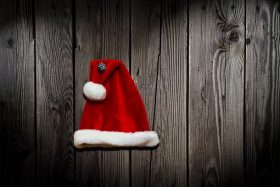 To some extent they are OK because they are here today and gone tomorrow and few remembers what you were wearing a week ago. However, like a puppy and kitten, an email is for life despite your best endeavours to recall it!
Here are five top tips on business email etiquette to preserve your professional image when all about you are losing their heads.
Never email under the influence of drink (before, during or after Christmas) when your judgement and vision could be impaired.
Delay sending any emails by two minutes.  Either manually save them as drafts or write a rule to delay sending by two minutes.
Add a sentence of best wishes, by all means but that's it.  Keep to your usual professional greeting and sign off.   Leave all the cosy ones for social emails (eg Hiya, kisses and emoticons).
Keep you Out of Office message safe and simple. Give away as little information to prying eyes as possible. Be bold, tell senders that all your emails are being deleted over the festive break and to resend anything important on your return.
Be extra vigilant about any unfamiliar emails from both unknown senders and existing contacts where the email has an unusual subject-line/content. They may have been hacked and the hackers are now extending their tentacles. Such unusual emails nearly always are either taking you to bogus websites to capture your personal details or the start of a cyber attack.
You might also want to avoid letting colleagues (and friends) post images of you on their social media sites with those fun hats etc.  Although you can delete your posts, you do not not have control over other people's sites.  2018 might be when you look for a new job and recruiters often look in depth at candidates internet foot prints before making a judgement.
Tags: business email etiquette, cybercrime, Professional image