Business Email Overload & Etiquette Articles of Note January 2018
Friday January 12th, 2018, 10:06 pm
To quote Louis Renault in Casablanca, 'round up the usual suspect'.  This applies to the recent business email overload and etiquette articles. Leaving aside all the technology predictions, here are five articles which caught our attention and are worthy of your too.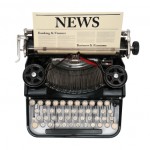 1. Curb digital addiction with these resolutions. We wish we had written this ourselves. Although the slant is on men's addiction the article really applies to us all. It contains some very practical and easy steps to wean yourself of those smart phones and tablets. For example write something in a book and share it for others to add some comments. Phone a friend instead of texting them.
2. Porsche urged to ban emails out of hours. There is a certain irony and black humour about the Porsche trying to reform their own workforce. After all, are these not one of the most prized status symbols of those who are often the worst offenders for sending late night out of office hours emails? However, other companies are continuing to adopting similar policies to reduce email overload and help people re-build their work-life balance.
3.'Starwars' 'whatever' other terrible passwords. Starwars and Whatever are among eleven new entries into the list of the worst passwords. Poor password management is worrying in a time when each day new cyber attacks are revealed. Click here to learn how to create a really strong password.
4. How I love thee, email? Let me count the ways I hate its alternatives. Why do many of the time saving alternatives to email not realise their full potential? We are talking about applications like Slack, Facebook for Business, Google Drive etc. The author Rhymer Rigby likens it to communism 'communism would be great if only it was done properly'. It is all too easy to blame the real-user, when these new tools fail become embedded in our every day working practices (ie you and I). Is this true or is there something else missing, such as adequate training and leadership from the top? These are all great ways to reduce email overload too, so it not time to make them work?
5. iPhone users: upgrade to iOS 11.2.2 Both the new Spectre and Meltdown security flaws can effect iOS devices and users are being urged to update as soon as possible. It's not often that Apple admits it devices might be susceptible to such flaws so when they do it's worth listening.
For more time saving tips and hints why not
buy a copy of one of our books
or let us run a
Smart Email Management workshop
for you and your colleagues.
Tags: business email etiquette, Business email overload, Digital addiction, Late night emails, Password Management