Email security top tips to protect yourself from cyber crime
Wednesday April 4th, 2012, 8:25 am
How good is your email security? Cyber crime is now a tier one priority for government and business.  Sloppy use of email is one of the most common ways to leak important information and open the door for the cyber criminal.
Improving your email security is one of the first steps to managing the risk of a cyber attack.
Here is a summary of the top tips Dr Monica Seeley (Mesmo Consultancy) discussed on the Geoff Carter Show on HotRadio 102.8FM on Wednesday 04 April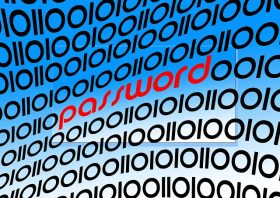 Create strong passwords for access to your email account – ideally eight or more characters which include, numbers, alphabetic letters, special symbols (such as ? and £) and capitals.  The easiest way to create a password which is memorable to you is from a sentence.  For example: In 2012 my favourite city is Paris.  This would become I2012MfcIP.  Check the strength of your password using the Microsoft Security site.
Set a safe Out of Office message.
Avoid putting confidential information in emails – they are as transparent as a postcard.
Don't open unusual emails.
Keep your virus software up-to-date.
When emailing files, clean them up and send them in  PDF format.
Password protect them if they contain highly confidential information.
Check you are sending the email to the right John Smith.
Benchmark your Acceptable Computer Usage Policy and check that you and everyone in the company adheres to it.  If in doubt about how robust your policy is, ask us at Mesmo Consultancy to do a free review.
Minimise the amount of personal information you put on social networking sites and especially names of friends, pets and close family (as these often form the basis of security questions).
For more email security tips like these subscribe to Mesmo Consultancy's monthly 'E-briefing.' For your free review of your company's Computer Acceptable Usage policy please contact us by phone on 01202 43 43 40 or email.
For more time saving tips and hints why not
buy a copy of one of our books
or let us run a
Smart Email Management workshop
for you and your colleagues.
Tags: cyber crime, email security, password protection