Is the writing on the wall for email?
Monday March 30th, 2015, 8:19 am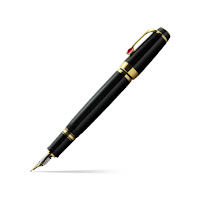 Several companies have now adopted writing as a way to reduce email overload according to a recent article by Emma De Vita in the Financial Times.  One company now uses notices board to post project updates rather than sending endless email chains.
From my own clients one uses whiteboards to post social and ephemeral notices such as 'fire alarm tests', 'celebration cakes for tea' etc.  They have whiteboards placed strategically around the office and messages can vary depending on what specific groups are doing.  One person said that an added benefit was how much you learn about what is going on in other parts of the department.
One business avoids endless email chains by writing their comments on documents and proposals.  Only when all parties have commented does the senior project manager then read the proposal.
Other clients encourage people to rebuff requests to 'send me an email'.  Instead they tell the person making the request to take ownership and write down what is being asked of them.
We are seeing a great resurgence in traditional writing tools such as pen and paper.  What novel ways such as these have you used to help reduce email overload?
For more time saving tips and hints why not
buy a copy of one of our books
or let us run a
Smart Email Management workshop
for you and your colleagues.
Tags: alternatives to email, pen and paper, Reduce email overload