Reaching inbox zero by using your Out of Office message effectively
Wednesday March 21st, 2012, 12:30 pm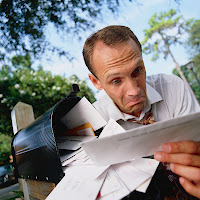 Email overload
Do you want to reach inbox zero quickly after taking a few days out of the office?  Then use your Out of Office message to stop post holiday email overload.  Email overload always seems more pronounced after you come back from leave.  What is more depressing and stressful than trawling your way through an over flowing inbox, only to find that many of the emails are redundant?
One very effective way is to use your Out of Office message to manage the senders expectation and make the sender prioritise what you really need to see.  Simply set it to say something along these lines.
'I'm not accessing my emails regularly between A and B.  All messages during that period will be automatically deleted.  If your message is urgent please call C.  Otherwise if you still need me to see your email, please resend it to me on D.'
It is a form of email bankruptcy to which more and more business people are turning in order to stop the dreaded post email overload.
For more time saving tips and hints why not
buy a copy of one of our books
or let us run a
Smart Email Management workshop
for you and your colleagues.
Tags: email overload, empty inbox, inbox zero, out-of-office messages