Email in the cloud to reduce email overload – Guest Blog from Graham Jones, Nuage Technology
Wednesday February 8th, 2012, 10:30 am
Bulging servers and  the cost of running an always on email service is one reason why many organisations are looking to outsource management of their email servers.  If used correctly can increase efficiency, communication and clarity within a business. 
A hosted Exchange service that we offer has many advantages.  You'll no longer need to worry about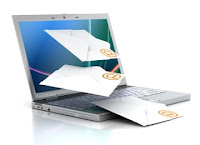 Email Overload
You'll have an increased ability to
Sync with different devices such as smart phones, iPads and on different computers.

"Push" emails – a feature that allows your emails to come through in real time. 

Share calendars, with incredible ease. Flexible settings for groups, individuals at your work or home.
What's more you pay less, improve productivity, its backed up and secure!  
As more and more people become aware of the benefits of this type of Cloud Computing and using the cloud in this way (storing and accessing information via an internet connection) you will start to see a move over to this solution type. Start using it effectively now will build a stronger team and future proofing your business!
Nuage Technology offers a cloud computing

 

 solution for your entire network, consolidating all your data securely, with daily backups, freeing up space in your office, staff to look after your network and saving you money in meantime.
For more information about how we can use our expertise and knowledge to save you money and make your business more efficient.  
Visit us at Nuage Technology  or email us  call 07977 043 858
For more time saving tips and hints why not
buy a copy of one of our books
or let us run a
Smart Email Management workshop
for you and your colleagues.
Tags: email and the cloud, email best practice, email overload