The can do attitude – how business and people survive email overload
Wednesday February 15th, 2012, 6:07 pm
Over the last week I have experienced three outstanding examples of the 'can do' attitude which engenders customer delight and survival.  My theory is that businesses that do this will survive whilst the rest may well go to the wall.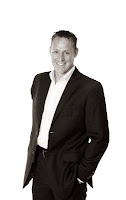 Danny Crates
It began whilst listening to Danny Crates the Paralympic gold medal-winning athlete.  He was the after dinner speaker at AFC Bournemouth Director's Business Club dinner last week.  He talked about the option in life after losing his right arm in a road accident. They were to spend the rest of his life either feeling sorry for himself or make something of his life.  Clearly he choose the latter path.  He was both an inspiration and a great speaker.
A few days later my beloved bomber jacket fell apart in the washing machine.  With a sad heart I trolled off to the various local sport shops.  First one just said no we don't sell that make.  No suggestion of an alternative.  Second one was empty and the staff were not exactly over eager to greet me and try to sell me anything.  Third one was Blacks.  By now running out of time, I asked if they had anything in my size.  A bouncy cheerful assistant found three jackets and you can guess a purchase was made.
Yesterday it was a visit to Croydon Crematorium to check a late friend's rose tree.  The plaque used to be bronze and was stolen so they replaced it with a very fine imitation marble one.  The lady who had been dealing with the matter was charming and came out in the rain to check all was well.  Nothing was too much trouble, down to opening the Remembrance Book and turning it back to the page when my friend is cited.
What stands out about these three very diverse experiences is the 'can do' attitude of the people involved.   Any business which wants to survive could learn a lesson from these three people.  We have a choice so if we don't feel welcome and receive good customer service we can go elsewhere.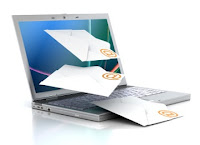 Email overload
Now what has all this to do with email overload?  Over the last week I have listened to at least six people say their inbox is overflowing and they don't know where to begin.  When given a few simple tips they shrug their shoulders.  My premise is simple.  No one needs to endure email overload any more than we need to suffer poor customer service.
You have a choice.  Clean up your inbox, keep it clear, send fewer emails and be ruthless about how you spend your time and you too can enjoy an empty inbox!
For more time saving tips and hints why not
buy a copy of one of our books
or let us run a
Smart Email Management workshop
for you and your colleagues.
Tags: email overload, empty inbox