Showing items tagged with "email and the cloud" - 2 found.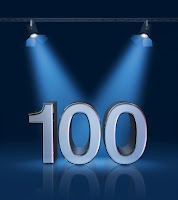 We are publishing the 100th edition of the Mesmo Consultancy 'e-briefing' – tips and hints on how to save time by reducing email overload and using brilliant email etiquette.  The first edition appeared on 1st January 2003 and was emailed to 350 subscribers.  100 editions on and we have over 2,300 subscribers.
How has email changed over the last ten years since the first edition?
2003/4
SPAM dominated discussion on email. There were government conferences on it. Company boards were blamed as they did not recognise the need to take control and enforce proper Acceptable Usage Policies. In 2011 the resources needed to process the current volume of SPAM are sufficient to drive 1.6 million times around the world.
Phones4U made headlines as employees were banned from using email for internal communication and their MD said this would save them £1M per year. Here we go again in 2012 with Atos trying to find alternatives to email for internal communications.
Royal Mail found that poor business etiquette was costing companies £4bn in lost customers. Poor email etiquette is now just as costly judging from some of our clients' woes.
2005/6
The Audit Commissioners found that IT fraud and abuse was posing major problems to public sector organisations. New technologies, like the use of handheld devices (PDAs) and wireless networking, are creating fresh risks to which public services are only slowly reacting.
There was a rise in the sales of traditional writing instruments according to research analysts. One teacher was so fed up with text speak that she ordered her pupils to write only with a fountain pen.
Hands up all those who still use a fountain pen – especially to say 'thank you'?
2007/8
Email overload and time wasted on the Internet were starting to become an issue. A Government survey estimated that people wasted two days per year 'wilfing' – aimlessly surfing the net. Now we estimate business people waste up to nearly two days per month dealing with unnecessary email.
Email addiction is becoming a problem for Blackberry users.  In 2011 the Blackberry outage served to highlight just how serious email addiction has now become.  It is one of the biggest drains on employee's health and causes of stress related illness.
2009/10
Twitter takes off and we launched our daily email tips under the EmailDoctor pseudonym.  Some were starting to suggest that the use of email would decline in the face of rising use of social networking. See Social Networking in Business 2009.
2011/12
Email overload continues to dominate the news with some declaring email bankruptcy. Cyber crime costs more than physical crime. There are an estimated 2M emails sent per second worldwide. In personal terms it equates to about 72 email messages received per person per day which is about one new email every ten minutes! Now research analysts estimate a rise to 80+ by 2015.
There are now several websites dedicated to reviewing conventional note books and writing instruments!
Does history repeat itself?  Yes, just like fashion, where drain pipe trousers are succeed by flairs and then straight cuts and then back around the loop.  Mini skirts come and go and for some they were called 'pelmets'.  In suits it's double breasted then single breasted are all the rage.
Indeed for some of us of a certain age 'Cloud Computing' feels  just like 'Bureau Services'.  Ah but many of you are far too young to have heard that term.
So hold onto a few of these challenges and make a diary not about how you resolved them because you may well need to look back in anger five years down the line!
Tags: email addiction, email and the cloud, email best practice, email carbon footprint, email etiquette, email overload
Bulging servers and  the cost of running an always on email service is one reason why many organisations are looking to outsource management of their email servers.  If used correctly can increase efficiency, communication and clarity within a business. 
A hosted Exchange service that we offer has many advantages.  You'll no longer need to worry about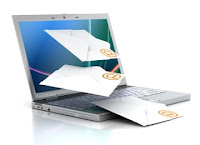 Email Overload
You'll have an increased ability to
Sync with different devices such as smart phones, iPads and on different computers.

"Push" emails – a feature that allows your emails to come through in real time. 

Share calendars, with incredible ease. Flexible settings for groups, individuals at your work or home.
What's more you pay less, improve productivity, its backed up and secure!  
As more and more people become aware of the benefits of this type of Cloud Computing and using the cloud in this way (storing and accessing information via an internet connection) you will start to see a move over to this solution type. Start using it effectively now will build a stronger team and future proofing your business!
Nuage Technology offers a cloud computing

 

 solution for your entire network, consolidating all your data securely, with daily backups, freeing up space in your office, staff to look after your network and saving you money in meantime.
For more information about how we can use our expertise and knowledge to save you money and make your business more efficient.  
Visit us at Nuage Technology  or email us  call 07977 043 858
Tags: email and the cloud, email best practice, email overload