Email overload and GDPR
Sunday May 13th, 2018, 8:36 pm
Email overload will increase the risk of a breach of GDPR.  Email overload and GDPR is like a red rage to a bull.  Email management and compliance with GDPR starts at the individual user level. You can have all the organisational policies and technology infrastructures in place but if individuals are sloppy then there is a high and un-managed risk of breaching GDPR. It is not uncommon now for business executives and their PAs and EAs to be expected to  handle over 100 emails per day.  As business email overload continues to rage unabated so too the risk of making an error and sharing personal data by email which really should be kept private.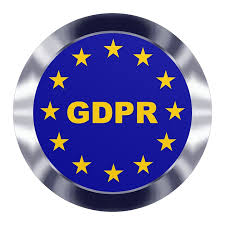 Whilst your organisation will have a GDPR policy and hopefully the relevant IT infrastructure, here are four ways every individual email user can help to improve compliance and protection of personal data.
Check, check and re-check to whom you are really sending that email. Don't rely on the auto address function because it cannot distinguish between Matt French at ABC.com and Matt French at XYZ.com. It will just pick the one you use most frequently.
Use the email software functionality to help you limit the above risks, eg Quick Steps in Outlook.
When forwarding an email, review the whole chain no matter how long, to ensure there is nothing you should not be sharing with the new recipient.
Check old emails for data you should not be keeping. Again use the software tools to help you.
How well are you training your staff about effective business email management and GDPR? Can you afford to pay up to 4% of turnover (or £17M) for breaching the new GDPR Act?
These are just four of at least ten ways you can mitigate the impact of email overload on GDPR
Call us now for more information about Mesmo Consultancy's 'Email Management and GDPR' workshops and consultancy services.
For more time saving tips and hints why not
buy a copy of one of our books
or let us run a
Smart Email Management workshop
for you and your colleagues.
Tags: Business email management, Business email overload, GDPR, Mesmo Consultancy