Email security – top tips to reduce the risk of cyber crime
Sunday April 1st, 2018, 7:50 pm
Email security remains a top priority for most IT Departments and especially as GDPR approaches. Here are five top ways to improving email security in your organisation and make sure you are not the one to open the door to the cyber-criminal.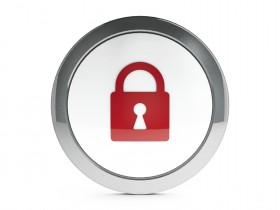 Check and re-check the email. With auto-fill it is all too easy to send your email to the wrong Jack Thief. At one organisation the Corporate Lawyer was frequently asked about the Pantone colour to use for an advert. Whilst the Marketing Director was sent delicate often highly confidential information about pending legal transaction. Why? They both had almost identical names and hence email addresses. Checking the address before hitting improves email security.
When forwarding an email check the content of the whole email. It is unbelievable the number of clients who tell me they have been forwarded an email only to find something about themselves buried in it – often about 10 conversation down! It is not unknown for this to result in legal action. Always scroll to the very end of the email you are about to forward to check there is nothing the new recipient might either be offended by or see confidential information to which they should not be privy eg sales data when the recipient is another supplier. This improves email security.
Avoiding sending raw Office documents. When possible always send Office files as PDFs. Although not fool proof it does help limit the scope for making changes then denying the change. Also it helps improve the integrity of the file and reduce the risk of exposing edits and comments which have not been completely removed and may also contain confidential information. Email security and integrity is increased.
Password protect/encrypt highly confidential files. The choice is usually dictated by IT. The key for us as individuals is to make optimum use of the available security technology when sending highly confidential files and not be lazy. Always a good way to improve email security.
Be ruthless about what attachments you open. We have said it many times before but recent surveys show that cyber-attacks through malware hidden in Word files are up by 33%.
Concerned about any of these points?  Call us now to discuss how Mesmo Consultancy's Smart Email Management masterclasses and workshops can help improve email security.
For more time saving tips and hints why not
buy a copy of one of our books
or let us run a
Smart Email Management workshop
for you and your colleagues.
Tags: cyber crime, email security, GDPR, password protection, Word documents and malware