Mental Health Awareness Week – Reduce Email Overload Day 4
Wednesday May 10th, 2017, 10:35 pm
Day 4 – Brilliant Email Etiquette to Keep the Reduce Email Stress

I can feel the twinkle of his eyes in his handshake.  Helen Keller
One of the quickest ways to stop email overload is to reduce the rounds of email ping-pong.  Using brilliant business email etiquette to convey the right message, right first time will help. Moreover, you have less than five seconds before the recipient has formed an opinion of you for better or worse.  Poor email etiquette can damage your reputation in a nanosecond.
Based on using brilliant business email etiquette, here are today's four steps to reduce even further the level of email overload and hence improve performance, well-being and mental health.
Step 1 – Benchmark your email etiquette
Use our special free email Business Etiquette Check List to benchmark your email etiquette.  Where and how can you improve?
Step 2 – Review your inbox for existing chains
Are there any email chains which could have been prevented if you had either communicated more clearly or planned ahead?  What lessons can you learn from these?
Step 3 – Review your email before hitting send
Ask yourself, what image am I conveying of myself? How clear and concise is my email based in the checklist at Step 1.
Did you include an adequate greeting and closure to entice the recipient to respond properly?  For more tips on how email etiquette can help you achieve an empty inbox and reduce email overload see Brilliant Email chapter 12 and 'Taking Control of Your Inbox' chapter 11.
Step 4 – Help others improve their email etiquette
Be bold. If you receive an email you cannot understand on the first reading, ask the sender what they are trying to say.  Send them a link to our Email Etiquette Checklist.
For  more resource
Don't forget there are lots more tips and advice like this on 'Brilliant Email' and 'Taking Control of Your Inbox' a book written especially for PAs and EAs.And there are our Brilliant Email Masterclasses.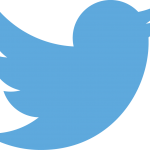 Follow me on Twitter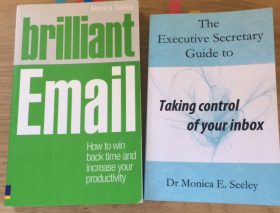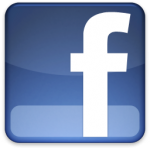 Join our Facebook page.
PS. Don't forget to keep cleaning up that folder of old emails which you created on Day 1 (and indeed any other bulging folders).
For more time saving tips and hints why not
buy a copy of one of our books
or let us run a
Smart Email Management workshop
for you and your colleagues.
Tags: business email etiquette, Business email overload, Mental Health Awareness Week, Taking Control of Your Inbox, well being