December Articles of Note
Thursday December 11th, 2014, 11:36 am
Here are five which caught our attention
After 15 years of practice why are we still so awful at email?  A short article by Lucy Kellaway on all those sloppy email habits which annoy and stop people reading your emails.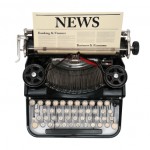 Email advice: how to take back control of your inbox  A review of some of the email software which can help you downsize your inbox – assuming you have done your homework on what you do and do not need to see.
As we look ahead to 2015 there have been several thought provoking articles on the change being wrought by e-communications and social media including:
Think outside the inbox – Dr Seeley's latest HuffingtonPost blog: advice on how to keep pace with the ever faster changing pace of technological change
How the internet is changing how we think – not just how we shop but our cognitive processes too.
Social networks are now the staple of office life – will there still be a role for email?  An insightful piece about what office communications might look like in a a few years.
For more time saving tips and hints why not
buy a copy of one of our books
or let us run a
Smart Email Management workshop
for you and your colleagues.