Holiday reading
Tuesday August 21st, 2012, 8:30 am
Forget the inbox and the email overload, pick up a book to rejuvenate your brain and creativity.  Then the only dilemmas are real book or Kindle and what's on the list?  Here is what is in my beach-bag for the summer break.  And, yes they are in traditional printed media format despite being a bit of a gadget girl. Somehow I still prefer to turn the pages of a book rather than read from a screen.  Which do you prefer?
How Will You Measure Your Life by Clayton Christensen.  An unusual book from the originator of the theory of 'disruptive innovations'.  This is not one of those how-to books but rather a thought provoking book which stemmed from Christensen's own battle with cancer a few years ago. This may not shift business thinking as did his Innovators Dilemma but it might shift your own perspective on your own life.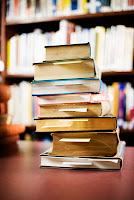 Holiday reading

What Matters Now by Gary Hamel.  Again not a paradigm shift book like Hamel's earlier works. This is an impassioned plea to re-think what will make or break your business over the next five years in this climate of unstoppable change.  It could form the basis for creating your business road map.
How Much is Enough? by Robert and Edward Skidelsky  Will buying the latest gadgets and fashions makes us any happier?  Skidelsky and Skidelsky present a view that suggest many have sufficient money and should think more about working less and focusing less on being consumers and more on our real values (assuming we know them).
Mindfulness: a practical guide to finding peace in a frantic world by Mark Williams and Danny Penman.  Its part of my quest to stop email overload and addiction through stepping back and creating time to think and see outside the box.
Somewhere Towards the End by Diana Athill – for both the content the extraordinary quality of writing. 

Proust's Overcoat by Lorenza Foschini – a mixture of literary history, a mystery story and one man's passion for all things Proust.  Short but beautifully written.

What's on your reading list for the summer break? Will you use a Kindle or carry the real thing?


"Beauty can't amuse you, but brainwork – reading, writing, thinking – can" Helen Gurley Brown
For more time saving tips and hints why not
buy a copy of one of our books
or let us run a
Smart Email Management workshop
for you and your colleagues.
Tags: email overload