Keep yourself to yourself – reducing the risk of cyber crime
Thursday May 17th, 2012, 7:27 pm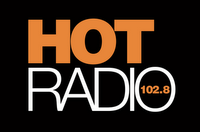 The title of this blog might seem at odds in this age of social media and sharing.   However there is sharing and sharing and especially when travelling.  Cyber crime now costs organisations more than physical crime.  That is data lost through inappropriate use of electronic devices, email and the internet.
Travelling is stressful enough and to lose your ipad just adds to the hassle.  Heathrow has been nicknamed 'Theifrow'.  When you look around it's easy to see how we make it easy for the cyber criminal.
Travelling to a client last week revealed several weak spots which would make it very easy for me to walk off with both highly confidential competitive information and sensitive personal data.
Whether you travel on business or for pleasure here are seven top tips to protect yourself from  cyber crime in its various forms.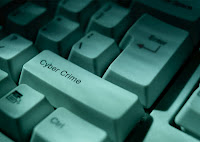 Cyber crime
Laptops and notebook PCs especially ipads – keep them close to you – don't leave them lying around.
Going through X-ray scanners make sure you collect all your belongings.
When giving a presentation make sure you remove the USB memory stick and the presentation from the PC.
Photocopying – pick it up – don't get distracted and leave it on the machine.
Reading papers in transit – try to protect the title pages.
Accessing the internet on an unknown PC – take care and remove any evidence of which sites you visited etc.
Switch off all those location markers on your smart phones etc.
For more about how to manage the risks related to email security see last month's interview notes.
This is a summary of Monica Seeley's regular slot on the Geoff Carter show on Hotradio.
Dr Monica Seeley, founder of Mesmo Consultancy has spent the last fifteen years coaching and training people from a wide range of organisations and businesses to use email more effectively to improve personal and business performance and manage the risk associated with cyber crime.  Monica is a Visiting Senior Fellow at Cass Business School City University and Bournemouth University Business School.  She is passionate about helping people to save time by using email effectively and has written several books on the subject, the latest being Brilliant Email.  She runs regular  workshops and masterclasses on email best practice.
For more time saving tips and hints why not
buy a copy of one of our books
or let us run a
Smart Email Management workshop
for you and your colleagues.