Showing items tagged with "well being" - 21 found.
A resolution is a steadfast decision to do or not to take an action for cycle to work, be more of a team player etc. Once agreed there is no going back. Whereas a goal is about an effort to achieve either a specific result and ambition, for example, reduce your golf handicap, go home on time more often, change career. With a goal you may set some intermediate steps to help you achieve your goal such as improve your golf short game, manage your time more effectively etc.
We are always urged to set New Year's Resolutions, yet how many of us find that within a week they are shattered and we crawl back into old habits? A better option is to set goals because they are more enduring and we can look back over time and can measure progress.
Reducing email overload should be a goal for everyone who care's about their own and colleagues' well-being and performance.  Lets's all work together to make 2016 the year we regain our perspective and work-life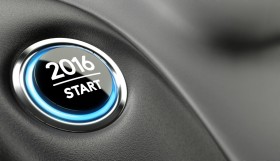 balance through corporate reducing email overload.
Based on the many workshops and webinars run in 2015 here are seven goals for helping you and your business reduce email overload.
Step away from email for at least one hour a day and use that hour to walk and talk to the senders.
Stay focused on the task in hand and do not allow new emails to distract.
Apply the 80:20 rule to help prioritise what emails are really need (ie 20% of the emails received will provide 80% of the information need).
Reduce the number of people to whom each email is sent.
Take action immediately after reading an email instead glancing at it and leaving it lying fallow in the inbox: that action can simply be to folder/delete it.
Keep emails short which will helps save everyone time (you the writer and the receiving when reading it).
Only deal with emails between 8.30 am and 8.30 pm.
Setting goals like these you can allow yourself an occassional day's relapses and yet still feel at the end of the week that you have made progress.
Meanwhile, if you need some more help in 2016 why not either call us about how our Brilliant Email workshops or just buy a copy of the 'Brilliant Email'?
Tags: 2016 resolutions, Brilliant Email, Corportate Email Overload, performance, well being
A mixed bag including email etiquette, cyber security (as always), the changing face of the consumer experience and time management.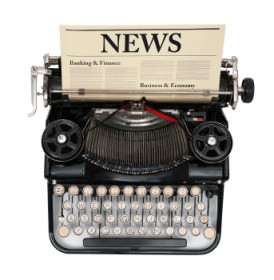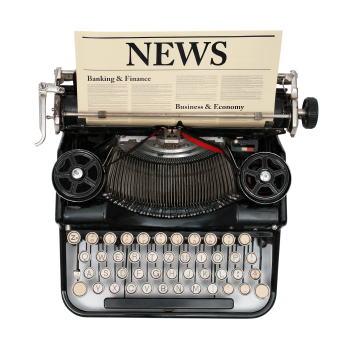 Do any of these topics raise warning bells for you and your organisation? Call us now to hear how we have helped organizations like yours tackle such challenges and improve productivity and well-being.
Tags: Articles of note, cyber crime, email etiquette, Productivity, well being
There has been a lot of talk recently about the need to sit less. Banner headlines like 'Sitting is the new Smoking' have gained wide recognition with the help of the Daily Mail and others.
The research does give genuine cause for concern. Well being is high on most organisation's agendas. The truth is that we do need to sit some of the time because despite the ever-increasing use of smartphones and tablets, most of us still use a computer for sustained periods. Our posture is therefore just as important as it ever was and especially as we try to reach inbox zero.
Many of the rules about seated computer use and workstation layout can be applied to standing postures. Indeed, if you understand (and think about it) the underlying principles of ergonomics and posture, you can use these ideas when using tablets, watching TV, driving the car and countless other situations.
Seven key considerations are:
Adjust your chair to support you in a comfortable posture.
Check the seat is at the right height and use a footrest if you need one.
Ensure the seat depth is suitable for your thigh length. You should have a few centimetres between the front of the seat and the back of your knee.  If it is less, you may not be able to sit back properly on the chair. If it is much more, the front of your thighs are not getting enough support.
Sit with the chair close to the desk.
Put the screen directly in front of you. Set the height so that your head is vertical and you are looking down slightly when viewing it.
Arrange your worktop layout according to which tools you use most frequently. The keyboard should be about 10cm away from the front of your desk.
Keep items in constant use close by eg telephone, mouse and keyboard. Keep the last two as close to each other as possible.  Make sure you don't have to stretch and turn for other items such as the telephone.
If your workstation allows you to stand some of the time, remember the key standing rules:
Mix sitting and standing throughout the day.
Check your standing posture. Swapping bad sitting posture for bad standing posture is not a good idea!
Make sure the desk is high enough so that you avoid a standing slouch.
You can find further sit-stand tips here.  Regular stretches and strengthening of core muscles are also recommended.
Tags: Guy Osmond, inbox zero, well being
January into February are often lean months for good news stories outside of real major world events.  From a technology standpoint, three threads really stood out, security, email etiquette and the effect of mobile devices on our wellbeing.  In the light of the Sony hacking offensive the emphasis on cyber crine and email etiquette is not surprising. Here are our top five articles and blogs of note.
If email security, email etiquette or the impact of email overload on well being are on your agenda for 2015, why not contact Mesmo Consultancy now for a free consultation? Either call us on +44 (0)1202 434340 or email us.
Tags: Articles of note, cyber crime, email etiquette, email overload, email security, Sony hacking, well being
Are you addicted to email which is leading to poor sleep and the ability to concentrate?  Probably according to recent research from the Sleep Council and others.
Whilst Sheryl Sandberg in 'Lean In' urges us to work full on, others such as Arianna Huffington have recognised the effect lack of sleep can have on ones well being, creativity and overall productivity –  see 'Thrive: The Third Metric to Redefining Success and Creating a Happier Life'.  If billionaire's with all the support they need are struggling what hope is there for us mere mortals?  France and Germany  are attempting to address the situation by passing a law prohibiting managers sending employers work emails after 6.00 pm.
Yet in the 24x7x365 many feel they must remain connected at all times, a fact highlighted at several recent Smart Email Management workshops we have run over the last few weeks.  Many feel that their clients expect them to be available and respond to emails no matter what time of day.  But do they?  Is this more about either a perception that they are the only ones who can deal with the situation whatever that might be or a chronic case of email addiction.
My personal opinion is that it is  a combination of both which is damaging to ones work performance and personal life and not least your sex life.   We all need a certain amount of privacy and down time.  Here are my five top tips to improve the quality of both ones sleep and hence performance (at work and home) by switching off from email.
Check your level of email addiction
Discuss with your manager ways to take a break – for example delegate access to others and especially if you are in front line operations.
Set a boundary after which time you no longer read emails eg after 9.30 pm.  (VW recently stopped pushing emails from managers to employees mailboxes.)  If you use your phone to pick up work emails – there will be a switch to stop having them pushed at you.  Find it.
Leave all your mobile devices outside the bedroom door (from ipad to iphone).
Use your Out of Office message (auto reply) to manage senders expectations.
It's interesting that research we conducted revealed that it is generally internal senders who expect the quickest reply.  It is probably these internal senders who also are driving up the 24x7x365 culture and not the clients themselves.
What is your opinion?  Do you ever disconnect from email for more than three hours?  If so, what is the impact on you and your business?
If either you or your colleagues need help with email addiction please call us to help how we have helped others reduce their email addiction and improve their performance and work-life balance.
Tags: email addiction, email and sleep, Out of Office, performance, sleep depravation, VW, well being, Work life balance