Showing items posted by Dr Monica Seeley - 353 found.
To cut your email carbon foot print there are two very easy steps two which we can all take now. First, turn off all new email and associated social media notifications. Second, use rules to move to Junk automatically any unwanted emails.  These are contained in a letter in reply to an an article in The Financial Times.
Click here to read more.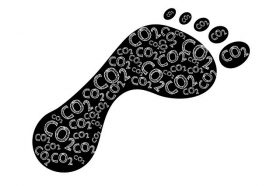 Tags: Business email management to reduce CO2, CO2 emissions, email carbon footprint, Email CO2 emissions, Email Overload and CO2, Reduce your email carbon foot print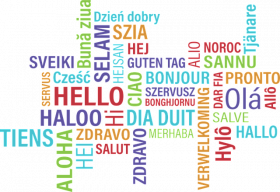 Email etiquette and best practice for dealing with lanuague barriers can be difficult.  For example, when is a joke a joke in another laguague? How easy is an email to read when either translated into another language or simply read by someone whose mother tongue is not that in which the eail was written?
Many PAs and EAs who work for global organisations ask us for tips to help them communicate as clearly as possible when using email, especially when dealing with language barriers and communicating with those for whom English is a second language.
Click here for top tips on email etiquette to overcome language barriers from an article recently published in Executive Secretary Magazine
Tags: business email etiquette, Effective email etiquette, Email and jokes, Language barriers
Don't you just love to hate email? Email overload is the curse of most business organisations and now it has come in for more abuse. As the UK prepares to host UN COP26, the Government has suddenly woken up to the fact that email overload is bad for our health in more ways than one.  It is disasterous for our CO2 emissions.
Here are to tips to reduce the impact of email overload on your well-being and carbon foorprint.
Click here, to download the full article,recently published in Newsquest's Capital Business Magazine.
Tags: Business email management to reduce CO2, CO2 emissions, email overload, Reduce your email carbon foot print, Top tips to reduce email overload and CO2
Reducing your carbon footrpint resulting from email overload is a two way battle between users and providers such as Google and Microsoft.  The impact of excess emails on CO2 emissions is something many of us have been commenting on for over a decade, but it is not the individual users who are to blame.  Click here to read the full letter in the FT.

Click here for five easy ways as individuals which can help reduce your carbon footprint.
Tags: Carbon footprint, CO2 emissions, email overload, Google, Microsoft
Our email carbon foot print can easily be reduced with the help of the majour providers.  See our recent letter in the Financial Times.  However, as individuals we to have a part to play. Here five easy ways to manage email more effectively to reduce your carbon footprint.
Reduce the number of emails you send each day. Before hitting send, ask yourself, why am I sending this email? What will it achieve?  If you don't have a good answer don't send the email. If you do still need to send the email, then ask yourself is there a better way for me to communicate this message for example using a collaborative tool like Teams and especially if you are sending one message to many people.
Audit your (and your manager's) inbox to identify how you can reduce the number of emails you receive, for example Cc'd emails, newsletters etc.
Share files rather than emailing them to individuals.
Stop sending thank you emails. Add a note of gratitude in the original email, for example, 'thanks in advance for your help'. If the person has gone the extra mile, call them to say thank you. This comes across as so much more sincere.
Reduce the number of newsletters to which you subscribe. If you keep trashing a newsletter, unsubscribe. Perhaps the quickest and easiest way to reduce your carbon footprint.
In summary, small creates a beautiful email carbon footprint when it comes to email and inbox size. At the same time, make sure you don't send trivial one-line message which have no value for the recipient, eg OK, Thanks, Will do. Chrome have a neat extension called 'Carbon Capper' which pops up when you send emails of less than four words to prompt you to think whether or not you need to send the email.
This is an extract of Dr Seeley's forthcoming new book – '100 Tips to Improve Performance in the Digital Age', being co-authored with Melissa Esquibel.
Tags: email carbon footprint, email management to reduce carbon emissions, reduce email carbon footprint