Showing items tagged with "Corportate Email Overload" - 1 found.
A resolution is a steadfast decision to do or not to take an action for cycle to work, be more of a team player etc. Once agreed there is no going back. Whereas a goal is about an effort to achieve either a specific result and ambition, for example, reduce your golf handicap, go home on time more often, change career. With a goal you may set some intermediate steps to help you achieve your goal such as improve your golf short game, manage your time more effectively etc.
We are always urged to set New Year's Resolutions, yet how many of us find that within a week they are shattered and we crawl back into old habits? A better option is to set goals because they are more enduring and we can look back over time and can measure progress.
Reducing email overload should be a goal for everyone who care's about their own and colleagues' well-being and performance.  Lets's all work together to make 2016 the year we regain our perspective and work-life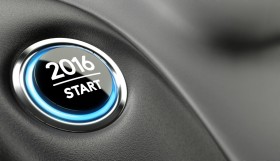 balance through corporate reducing email overload.
Based on the many workshops and webinars run in 2015 here are seven goals for helping you and your business reduce email overload.
Step away from email for at least one hour a day and use that hour to walk and talk to the senders.
Stay focused on the task in hand and do not allow new emails to distract.
Apply the 80:20 rule to help prioritise what emails are really need (ie 20% of the emails received will provide 80% of the information need).
Reduce the number of people to whom each email is sent.
Take action immediately after reading an email instead glancing at it and leaving it lying fallow in the inbox: that action can simply be to folder/delete it.
Keep emails short which will helps save everyone time (you the writer and the receiving when reading it).
Only deal with emails between 8.30 am and 8.30 pm.
Setting goals like these you can allow yourself an occassional day's relapses and yet still feel at the end of the week that you have made progress.
Meanwhile, if you need some more help in 2016 why not either call us about how our Brilliant Email workshops or just buy a copy of the 'Brilliant Email'?
Tags: 2016 resolutions, Brilliant Email, Corportate Email Overload, performance, well being