Showing items tagged with "Email fiasco" - 3 found.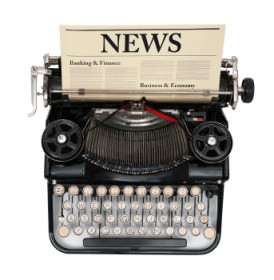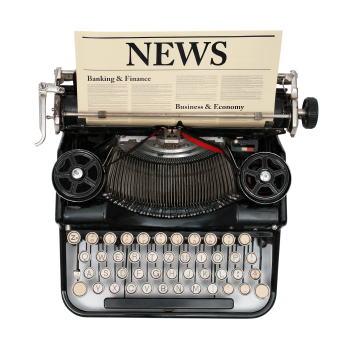 Hacked emails accounts reveal potentially damaging emails and some off the wall tips on dealing with people who expect an instant response to their emails. Articles of not this month touch on the need to maintain appropriate email etiquette regardless of who you are and whether using a business or personal account.
Do you want to reduce the risk of being the subject of an email fiasco?  Talk to us about how our email best workshops and coaching can help.
Tags: David Beckham, email etiquette at work, Email fiasco, email overload, Taking Control of Your Inbox
Creating a very strong password – many people reported having their social media accounts hacked.  First, check what apps have access to your account and delete any you do not recognise.  Second and most crucial step is to change your password and make sure it's really strong.
Email signature – what to include – this is a recurrent theme.  Most email signatures are far too long and contain too many images. Email correspondence is not the place to market either your business or yourself.  Keep the signature simple yet informative. This Quora post outlines what vital information to include and what to omit.
Hashtag your email for easy searching – you can add a hidden hashtag to emails you search which can make it easier for you to find them.  This gem is thanks to Michael Einstein my fellow IORG board member.
Oxford college apologises for sharing names of rejected applicants – this is perhaps the worst email fiasco for some time.  Hertford College sent an email to each reject with the list of all those who had been rejected!  A real case of send in haste and repent at leisure.
Uncivil lawyers get personal …in all-staff email – yes even solicitors can forget the difference between Reply and Reply-All when airing personal grievances. Maybe not suprising their firm (King & Wood Mailesons)  is in administration but suspect the two key players (Tim Taylor and George Pinkham) might have difficulty finding new jobs after this email fiasco!
How can you safeguarding your organisation from the risks of such email fiascos? One easy way is to invite Mesmo Consultancy to run an email management and business email etiquette masterclass.
Tags: business email etiquette, Email fiasco, email management, George Pinkham, Hertford College, IORG, King & Wood Mailesons, Mesmo Consultancy, Michael Einstein, Oxford, Quora, Strong Password
World news continues to be dominated by Brexit, Trumps victory in the US election and Russia's continued assault on Syria. It is therefore 'not a bad to bury bad news' as a British Civil Servant said on 9/11. However, some of the more interesting news on the email overload and cyber security front has not escaped our attention. There have been two significant fiascos one of which does indeed have links to the US election; five major cyber attacks and one 'Reply All' fiasco.
1.     Did Clinton's email misuse cost her the US election?  Just as Hillary Clinton started to pull ahead, the FBI re-opened the case of her use of a private email server for US Government business.  Well we all know the result.  From our perspective there can be little doubt that this on-going Clinton email scandal was a contributory factor to her losing the battle to become the first American female president.  Click here for a previous blog on this topic and how you can protect yourself from falling prey to such email-gate fiasco.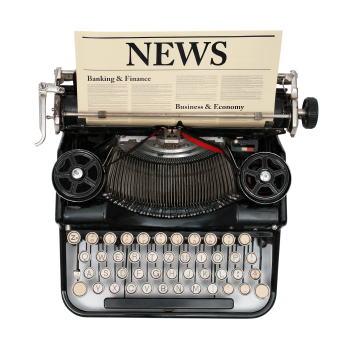 2.     NHS email systems grinds to a halt.  During a test run of a new system someone hit Reply All.  840,000 emails were then sent out and surprise, surprise the system collapsed.  Avoiding such Reply All disasters is the focus of this months Mesmo Consultancy Blog.
3.     Five serious leaks of personal information.  The Tesco Bank cyber attack with 9,000 accounts targeted and £2.5M stolen from them. Two dating agencies: Adult Friend Finder cyber attack and Penthouse cyber attack were hacked with 420 million names and personal data stolen.  In these two cases like the Ashley Madison, it was probably more about looking for groups of users and famous names.  The Three cyber attack put six million customer's at risk. Whatever the motives, all five serve to underline the worrying increase in cyber attacks and need for protecting your on-line credentials.  Click here for more on passwords protection.
4.     Do organisations ever truly recover from a cyber attack.  Some suggest that organisation's reputations are permanently damaged after such attacks.  How do you feel about Tesco Bank, Yahoo (a recent victim) Three (today's victim)?  Perhaps it's time to ask your CIO/IT Director how robust is their cyber policy and technology.  Click here for more on protecting your and your organisation's reputation.
5.     Yes, we now spend more time than ever on email.  Abode found we spend on average one working day a week on email (7.4 hours).  This is a 7.6% year on year increase.  Contrary to popular belief Millennials spend the most time dealing with email – albeit mobile devices are now the dominant and preferred device.  Of that time half is on work-related emails and much of our use is driven by the instant gratitude society many inhabit both at work and socially.  The study is US-based but there is no reason to suggest the UK is any different.
We will return to this topic next month with more startling statistics on how much email misuse is destroying the fabric of our lives. We will also review technologies to help reduce email overload.
Tags: Adult Friend Finder cyber attack, Clinton email scandal, Cyber attacks, Email fiasco, NHS Email Fiasco, Penthouse cyber attack, Reply All, Tesco cyber attack, Three cyber attack