Ban slang and textspeak to improve business email etiquette
Monday October 28th, 2013, 10:29 pm
Hurray for the  Harris Academy who earlier this month decided to ban the use of all slang and text speak in an effort to improve pupil's English language skills.  A person's lack of command and competence with proper English is rendered naked in an email as many business people have discovered.  An email sent on a company address is a business record and as such represents that company's brand and image.  Whilst slang and text speak may be acceptable socially, proper business email etiquette is a pre-requisite to developing good business communications.
How would you feel as a manager and/or business owner if your employees sent emails which do not reflect properly your brand and company values?  Yet that is what thousands of people do every day.  They write emails in which 'there way to resolve the challenge is…'.  'They two will spellcheck their emails…'
Add to that the number of emails which contain text speak which many outside generation X and the Millennials see as a foreign language.  Add too those emails which contain smileys and kisses and you start to see the problem. (If you are in the retail sector such emails can be enough to cost you a customer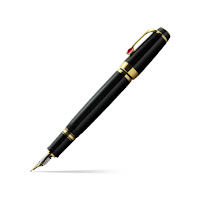 especially if they customer if a Baby Boomer or from Generation X who are used to properly written communications).   Your email is your digital dress code. Sloppy email – sloppy you and your business.  Business email etiquette is different to social email etiquette.  Business emails need to be need properly structured, grammatically correct and spell-checked.  After all it would not be good to ask fellow board members to get their 'dicks' lined up!
The ban on text speak and slang by Harris Academy is welcomed, because if we don't start to educate today's school children we might as well wave goodbye to English as you and I know it.  This would a be a great shame and could be the start of the slippery slope to lower standards of email etiquette and business communications which will mean time wasted as we try to comprehend what is being said.
Use Mesmo Consultancy's free 'Email Etiquette Benchmarking tool' to check the quality of your emails.  If you find they do not support your values and brand then it's time to take the bull by the horns and educate your workforce before you lose valuable customers.  Call me to discuss how we can help you.
Meanwhile, what's the worst business email etiquette bungle you have ever seen/made?
For more time saving tips and hints why not
buy a copy of one of our books
or let us run a
Smart Email Management workshop
for you and your colleagues.
Tags: business email etiquette, digital dress code, email etiquette, Generation X, Harris Academy