Too much email and short attention spans lead to email overload
Monday November 21st, 2011, 10:30 am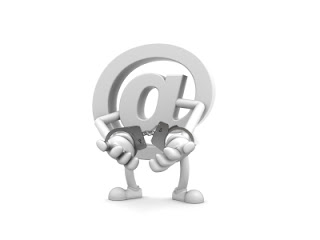 Little wonder we  suffer from chronic email overload when you consider how much email is flying around and how short is out attention spam.  This blog was prompted by those of two esteemed colleagues (Michael Osterman and Marsha Egan) and our recent survey on expectations of  fast response.
Just how much email traffic is flowing around?  Here is some recent data from a mixture of resources including our own data and that of Radicati's new email survey.
Average number received = 110 email per day. (Recently one client reported receiving 200 per day.)
Percentage unwanted = 18% includes real spam and what I call noise, (unnecessary internal and external emails eg newsletters and 'thank you emails).
Average number sent each day = 36 emails per day.
The average business person spend at least two hours a day dealing with email.
We add about 15 minutes to the time taken to complete a task every time we are distracted by a new email.
36% of Americans use their laptop in bed before they go to sleep, and this group reports that it is less likely to get a good night's sleep.
Individuals who experience even mild sleep disorders are

four times more likely

to have relationship problems, three times more likely to lack concentration during their work day, three times more likely to struggle to accomplish tasks at work or during their day, and over twice as likely to suffer from energy deficiency.
Watching too much TV is shortening our attention spam and leading our children to believe that problems can be solved in under one hour.
Our own recent survey on email response times shows that a quarter of us expect a response to an email within one hour.
Little wonder many feel chained to their inbox. They must check and answer each email as it arrives rather than wait and take a more measured less stressful approach.
We can easily change our own email behaviour.  Changing that of others is harder.  Last week's tips focused on changing the organisations email culture.  More again this week in the light of these figures.
Do you feel overload and stressed by the volume of email and unrealistic expectations about how quickly you will respond?  How to you counter balance this ever faster pace of life and short attention spans?
For more time saving tips and hints why not
buy a copy of one of our books
or let us run a
Smart Email Management workshop
for you and your colleagues.
Tags: email best practice, email management, email overload