Showing items tagged with "email etiquette" - 59 found.
Day 4 – Brilliant Email Etiquette to Keep the Inbox Clean
I can feel the twinkle of his eyes in his handshake.  Helen Keller
Yesterday was Mental Health day in Canada initiated by Bell LetsTalk.  Email Overload is a major source of stress and contributor to mental health problems.  One of the quickest ways to stop email overload is to reduce the rounds of email ping-pong.  Using brilliant email etiquette to convey the right message, right first time will help. Moreover, you have less than five seconds before the recipient has formed an opinion of you for better or worse.  Poor email etiquette can damage your reputation in a nanosecond.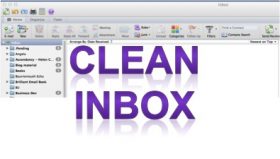 Based on using brilliant email etiquette, here are today's four steps to reduce even further the level of email overload and hence keep the inbox clean and empty.
Step 1 – Benchmark your email etiquette
Use our special free email Business Etiquette Check List to benchmark your email etiquette.  Where and how can you improve?
Step 2 – Review your inbox for existing chains
Are there any email chains which could have been prevented if you had either communicated more clearly or planned ahead?  What lessons can you learn from these?
Step 3 – Review your email before hitting send
Ask yourself, what image am I conveying of myself? How clear and concise is my email based in the checklist at Step 1.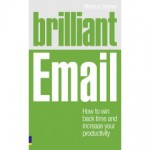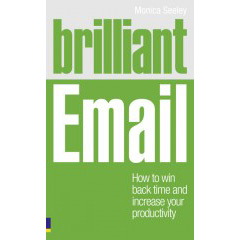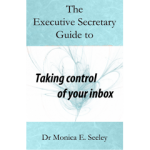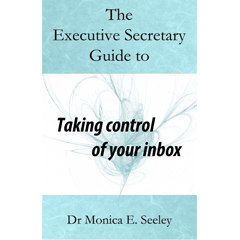 Did you include an adequate greeting and closure to entice the recipient to respond properly?  For more tips on how email etiquette can help you achieve an empty inbox and reduce email overload see Brilliant Email chapter 12 and 'Taking Control of Your Inbox' chapter 11.
Step 4 – Help others improve their email etiquette
Be bold. If you receive an email you cannot understand on the first reading, ask the sender what they are trying to say.  Send them a link to our Email Etiquette Checklist.
Dare to share
Share your progress; Email; Facebook: Twitter  (using #cleaninbox)  There is a prize for the person who has used email etiquette most effectively (a copy of 'Brilliant Email').
For  more resource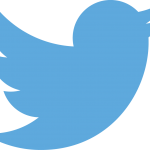 Follow me on Twitter using #cleaninbox.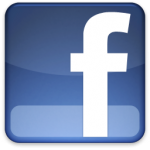 Join our Facebook page.
PS. Don't forget to keep cleaning up that folder of old emails which you created on Day 1 (and indeed any other bulging folders).
Tags: Bell LetsTalk, Brilliant Email, business email etiquette, Clean Inbox Week, email etiquette, email overload, Mental Health Day Canada, Taking Control of Your Inbox
Is it time to ditch the concept of Inbox Zero? Does reaching inbox zero equate with being productive. Yes we at Mesmo Consultancy are great believers in keeping your inbox as your work in hand and hence having a clean inbox. However it maybe that Inbox Zero is an out-dated and meaningless goal. Read on.
Beware Word docs bearing instructions. Perhaps the cleverest piece of cyber crime yet. The hackers call to say they cannot use your on-line booking/ordering system. Can they send a file and can you check it opens! Read on.
How to write an email with Military precision. Some very interesting tips on business email etiquette. What makes a good email and how to grab the readers attention without being arrogant. For example the Bluf approach – Bottom Line Up Front. Read on.
Twenty email blunders to avoid. In keeping with the business email etiquette theme, an amusing article from a PR perspective, but they actually apply to us all. The top twenty blunders any one of which will mean your email may go unread as you annoy the recipient. Read on.
The ultimate mobile email stats overview.  55% of emails are now read on mobile devices. This is one for IT and Marketing Directors looking ahead to 2017 and beyond. Read on.
Tags: business email etiquette, cyber crime, email etiquette, Mobile Email Statistics
Sadly an email sent is rarely if ever deleted.  There is always someone somewhere who will have kept a copy and produce it just when you least expected.
Yes, in Outlook you can recall an email.  However as soon as one sees that recall message I defy anyone not to be tempted to open the offending email!
Here are a few recent email scandals where the sender is probably bitterly regretting they ever sent the original email.
VW – it turns out the head of US operations was sent an email about the emissions problems over 18 months ago.  No wonder he is on his way out.
Hilary Clinton continues to be dogged by the saga of the emails she sent through her own email account. It is not just about whether or not they contained classified information but the content as a whole.
Nick Moon director of  GfK NOP was exceedingly rude about one of the key Brexit campaigners Dominic Cummings.  Moon intended to email only a fellow director and called Moon 'odious'.  But he hit Reply All and Moon being in the original Cc box  saw the email!
There is nothing new about emails you wish you had never sent.  It is that somehow we never seem to learn good email etiquette and that email sent, is an email kept for life.  Within everyday business you can take three easy steps to reduce the risk of creating an email scandal.
1.     Resist hitting Reply All – check who is in the To and CC address box and make sure you are sending it to the right people.
2.     Think and re-read your email before hitting send.  Ask yourself what if this turned up on the wrong person's desk?
3.     Practice the art of 'slow email'.  Write a rule to put every email into a holding pattern before it leaves your inbox.
For more suggestions see Mesmo Consultancy video on how the manage the risks of cyber crime and leaking confidential information.
How do you have a preferred way to manage  these risks to ensure you have no regrets about the emails you send?
Tags: email etiquette, email scandals, Mesmo Consultancy, Recall email, Slow email
Five years ago the CBI complained school leaver's low level of literacy skills. More recently poor English skills have been cited as more damaging to business than the digital divide. Poorly structured emails, and especially long rambling ones remain the bane of many people's lives and particularly those who pick up their emails on mobile devices and/or suffering from chronic email overload.
'Pen your Email in Simple Language' is the seventh commandment of our Smart Email Management charter but clearly an aspect of email etiquette which is frequently ignored. Yet it save times and reduces the potential for misunderstanding. If you do not receive a response to an email, it is often not so much because the recipient is busy but because you have written it poorly.
George Orwell laid out six rules for effective writing, which have served many authors.
Never use a metaphor, simile, or other figure of speech, which you are used to seeing in print.
Never use a long word where a short one will do.
If it is possible to cut a word out, always cut it out.
Never use the passive where you can use the active.
Never use a foreign phrase, a scientific word, or a jargon word if you can think of an everyday English equivalent.
Break any of these rules sooner than saying anything outright barbarous.
These rules are as relevant now as when he wrote them over sixty years ago. In the digital age I add a seventh rule – start an email with a one sentence executive summary of what the email is about and what action is expected.
What email etiquette tips can you offer for ensuring you send the right message right first time by penning your email in plain language?
Tags: CBI, Counter Currents, email etiquette, email management, George Orwell
Are your emails PEARLS designed to send the right message right first time or lead balloons which might lead to an impending email disaster?
P     PROPERLY

laid out

E

     Written in plain

ENGLISH

A

    Have an

ACCURATE

subject line

R 

  

RELATE

to work or business

L

    

LESS

than half a screen in length

S

     About a

SINGLE

topic
PEARLS are good corporate email etiquette and will enhance your digital dress code just like real ones can add a touch of glamour to anything from jeans to haute couture.
Click here to check your email etiquette.
Tags: corporate email etiquette, email etiquette, Email PERALS