Showing items tagged with "email etiquette" - 59 found.
In the second part of our discussions, David Grossman talked through key ways to improve email communications, both in terms of how and what your write (email etiquette) and making you email software work for you.  All of this will again help you keep a clean inbox  (and maybe even an empty inbox).
Monica: Given that email is an effective communications tool – how can we make better use of it?
David: Use email only when it's the most appropriate vehicle for your communication.  These situations include when you need to:
Summarize information, as a follow-up to a conversation
Provide directional, important and timely information
Share detailed information and data
Ensure there's a record of your communication
Direct the receiver to an online source for more information
Provide brief status updates
Additionally, to keep your inbox clean, consider these strategies, along with the many others that were shared this week:
Set up rules, filters or labels
Delete regularly
Unsubscribe from newsletters
Clean up your contacts
Create a "read later" folder for nonessential emails
As you experiment with what works for you, you'll begin to create new habits that will tame the email monster.
Click here to benchmark your email etiquette using Mesmo Consultancy's free on-line tools. To gauge  how well you use Outlook click here.
In part three David talks about how to improve the organisational email culture.
David Grossman, ABC, APR, Fellow PRSA helps leaders drive productivity and get the results they want through authentic and courageous leadership communication, a sought-after speaker and advisor to Fortune 500 leaders. A two-time author, David is CEO of The Grossman Group, an award-winning Chicago-based strategic leadership development and internal communication consultancy; clients include: DuPont Pioneer, Lockheed Martin, McDonald's, Motel 6 and Tyco, to name a few.
Tags: Clean Inbox, clean out your inbox week, David Grossman, email etiquette, Mesmo Consultancy, The Grossman Group
What does bad email etiquette cost you?  This question was prompted by the wonderful story yesterday of a French Café who charge polite customers less for coffee.  This generated a request from BBC Radio Solent's Julian Clegg to talk about whether or not manners maketh man. (Interestingly, a quote from Willian Wykeham Bishop of Winchester around 1366)
Coincidentally, yesterday too I was asked if it was acceptable to reply to an internal email without including a salutation.  All Mesmo Consultancy's research shows that if you add a salutation and a few polite words you are more likely to receive a reply from the other person than an email with just a one line question. For example ' Please can you let me have the sales figures. Thanks' will engage the other person more than the bald statement 'Let me have the sales figures'.
This is perhaps not surprising in the digital age where physical interactions are on the decline and we come to rely increasingly on digital interaction.  How we write emails and social media posts is our 'e-dress code'.  It portrays a picture of you for better or worse.
Email etiquette which Mesmo Consultancy finds conveys a bad image include:

No salutation and no 'please' or 'thank you'.  Both convey an image of arrogance, I am too busy, I am senior to you etc.
Capitals is like shouting.
High priority markers and reminder flags built in to an email also convey an image of arrogance and trying to pull rank.
In the lean world of business, we need to draw out the best in the people with whom we work.  Displaying arrogance in our emails and social media posts in not an option.  Moreover in such a noisy world we also need both to make ourselves stand out and find ways to work with those who prefer 'Quiet'.  Good email etiquette can help.  Good email etiquette costs you nothing (well maybe a few seconds more to write the email) but helps you gain friends rather than enemies.
Use our free on-line 'Email Etiquette' benchmarking tool to see what image you create and how well you engage through email with others.  Still need some help than ask us about how our corporate email etiquette training which has helped others can help you win more business.
Tags: BBC Radio Solent, corporate email etiquette, email et, email etiquette, email salutations, Julian Clegg, Mesmo Consultancy
Experience is simply the name we give to our mistakes.  Oscar Wilde
Over the last few weeks running email management and email etiquette workshops, many of you have shared some classic faux pas.  The spell checker is great for those of us who cannot spell but it can lead to some real howlers if you don't watch what is happening.  Here are a few from recent Brilliant Email management training sessions:
'Hell' was the email greeting instead of 'Hello'.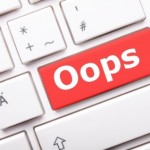 The Board were asked to line up their 'dicks' instead of their ducks' ahead of a board meeting.
Visitors were asked what size  'willie' would they like rather than 'wellington' boots.
The IT department apologised in advance of weekend maintenance for the 'incontinence' rather than 'inconvenience'.
The moral of these email faux pas is not only to think before hitting send, but watch carefully as you spell check your email.  Paying attention, pays dividends when it comes to email etiquette and preserving your image – both your own and the company's.
Dare to share email mistakes like these either that have been sent to you or you have sent to others?  Copy of 'Brilliant Email' for the best one.
Tags: email etiquette, email howlers, email management training, email mistakes, Oops
A couple of weeks or ago I had the pleasure and honour of running a Brilliant Email Management workshop for over one hundred NHS PAs at the NHS PAs for Excellence  Wales conference.   Here are their top tips for reducing email overload and using excellent email etiquette to save time.
Creating rules eg for Cc'd emails; spam; junk emails; meeting planners; newsletter
Drag and drop into folders
Subject line – note what is required within the subject line, eg for action/for info/respond by…/
One topic – one email
System emails on server instead of BB
Using information like 'no response required' or 'action required' in subject line
When filing an email in a sub-folder, change the subject to one that fits/is more suitable to your filing or better suits the reason for keeping the email
Make sure that the content is polite and no ambiguity – plain speech
Switch off new email alert and try to check emails only three times a day
Drag and drop emails into calendar/task pad for reminders eg complete survey by 'date' in good time
Use the Out of Office message to manage sender's expectations of when I will reply
Colour code incoming emails
Editing in situ
Only put your signature once in an email
4D rule: Deal; Delete; Delegate or Defer
Drag and drop emails to task pad
Send a link not a file
Things change; never be afraid to ask people to remove you from contact lists, distribution groups that are no longer relevant
Use the facilities available – learn how to use Outlook to its full potential
Check for typos before pressing 'send'
Keep emails succinct and relevant
Plan emails, draft, review etc, if needed and ensure that the recipient needs to avoid return emails with questions
Say it in the subject line – 'EOM' end of message
Five bullet points maximum
'Thank you in advance for your assistance' is my favourite phrase – regrets having to thank someone afterwards
What would you add as your favorite tip?
Tags: Brilliant Email, email etiquette, email overload, email rules, email subject line, NHS PAs for Excellence, Twenty five top tips
Hurray for the  Harris Academy who earlier this month decided to ban the use of all slang and text speak in an effort to improve pupil's English language skills.  A person's lack of command and competence with proper English is rendered naked in an email as many business people have discovered.  An email sent on a company address is a business record and as such represents that company's brand and image.  Whilst slang and text speak may be acceptable socially, proper business email etiquette is a pre-requisite to developing good business communications.
How would you feel as a manager and/or business owner if your employees sent emails which do not reflect properly your brand and company values?  Yet that is what thousands of people do every day.  They write emails in which 'there way to resolve the challenge is…'.  'They two will spellcheck their emails…'
Add to that the number of emails which contain text speak which many outside generation X and the Millennials see as a foreign language.  Add too those emails which contain smileys and kisses and you start to see the problem. (If you are in the retail sector such emails can be enough to cost you a customer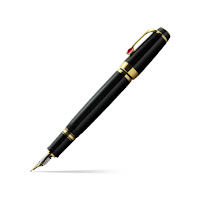 especially if they customer if a Baby Boomer or from Generation X who are used to properly written communications).   Your email is your digital dress code. Sloppy email – sloppy you and your business.  Business email etiquette is different to social email etiquette.  Business emails need to be need properly structured, grammatically correct and spell-checked.  After all it would not be good to ask fellow board members to get their 'dicks' lined up!
The ban on text speak and slang by Harris Academy is welcomed, because if we don't start to educate today's school children we might as well wave goodbye to English as you and I know it.  This would a be a great shame and could be the start of the slippery slope to lower standards of email etiquette and business communications which will mean time wasted as we try to comprehend what is being said.
Use Mesmo Consultancy's free 'Email Etiquette Benchmarking tool' to check the quality of your emails.  If you find they do not support your values and brand then it's time to take the bull by the horns and educate your workforce before you lose valuable customers.  Call me to discuss how we can help you.
Meanwhile, what's the worst business email etiquette bungle you have ever seen/made?
Tags: business email etiquette, digital dress code, email etiquette, Generation X, Harris Academy