Showing items tagged with "email sign off" - 3 found.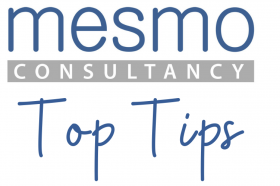 Effective email management –  a new series of videos with top tips on effective email management and etiquette. These will enable you to save time and raise performance.  Each is about 45 second long and focused on one simple action you can take to improve your well-being and mental health by reducing email overload.
Don't forget you can always benchmark your email etiquette.  Click here to start.
To check your your email management click here to see if there is scope to save time.
 Subject Line.  The importance of a good subject-line to enable people to notice your email and respond promptly.
2. The Greeting.  Casual or formal?  What is the best email etiquette for business emails?
3.  The closure.  Casual or formal?  What is the best email etiquette for business emails?
4. Thank you emails.  Should you send them or do they just raise the current email overload factor?  What's the alternative?
5. Calendar management.  How to deal with unexpected meeting invites in order to better manage your time.
6. Think Before Hitting Send. Top tips to save yourself time and improve compliance with GDPR
7. Quiet Email – the effective way to gain the recipient's attention without shouting and using high priority markers etc.
8. Think Five.  Five top tips to improve productivity and save time dealing with email by sending the right message right first time.
Watch this space for more each month.
Tags: Calendar management, Effective email etiquette, Effective email management, email etiquette, Email greetings, Email management to improve well-being, email overload, email sign off, Email thank you, GDPR, Mental Health and Email, Quiet Email, Save time dealing with email, Smart Email Management, Subject-line, Top tips
Brilliant Email Etiquette Checklist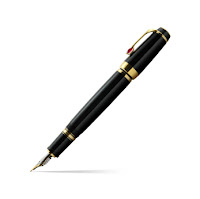 Good email etiquette
How good is your email etiquette?  Will it help you stop email overload and reach inbox zero or drive up the email traffic in your inbox?   Recipients are far more likely to respond to emails which are easy to read and indicate clearly what is expected of them. 
Use this checklist to score the clarity of your emails and establish how well they will be received by the recipient. 

Scoring: 1= Poor   2= OK but could be improved   3= Brilliant, it fully meets the criteria.
1. Subject line.  Does the subject-line reflect the content of the email and if action is required, by when?
2. Tone.  Is it professional and business like without being cold and distant?
3. Grammar and spelling.  Are there any spelling or grammatical errors?
4. Structure and layout.   Have you stated the key facts at the start and separated each new topic/point?
5. Wording.  Is it written in plain clear English and free of jargon and text-speak?
6. Font.  Have you used a consistent business-like font and colour?
7. Call to action.  Does the email explain clearly what the recipient needs to do next?
Interpreting your score
7 = Poor.  Don't be surprised if there is either no response from the recipient or they fail to notice your email.  Go and read Part 3 of Brilliant Email.
8 to 14 = OK.  However there is room for improvement – go back and read Part 3 of Brilliant Email.
15 to 21 = Good.  You are on your way to writing brilliant emails which should be read (and, as appropriate, dealt with) promptly.
For more help with your email etiquette either read Brilliant Email by Monica Seeley.
Alternatively, come to one of our Brilliant Email Master Classes. For more information see either www.mesmo.co.uk or www.brilliant-email.com or contact Susan Oakes by email: info@mesmo.co.uk and phone: +44 (0)1202 43 43 40
Tags: email communications, email etiquette, email etiquette training, email sign off, email subject line
When you open an email which do you prefer, Hi, Dear, Fred or no salutation?  A recent survey we conducted reveled that 'Dear' is still regarded as the most professional greeting (66%) followed by Name (33%) and  Hi (13%).  No greeting is felt to be unprofessional and sloppy.
OK, so you open with a professional salutation, the content is grammatically correct and there are no spelling errors. (We should be so lucky!) What about how you close the email?  What do you prefer, Cheers, your sincerely, kind regards or nothing?
Our survey revealed that Cheers is not professional (55%) and seen as sloppy by some (13%) as are smiley icons (75%).  The most professional signs off are either kind regards or best wishes (67%).
Am I just a grumpy old women, part of a bye gone era of business (Generation X) or a seasoned business women trying to maintain standards?
What is you option on the best email etiquette to open and close an email?
Tags: email etiquette, email sign off