Showing items tagged with "email addiction" - 23 found.
We all know that email overload is the biggest drain on our ability to perform well in both social and work situations.  'Unsubscribe' is an easy to ready and witty new book from Jocelyn K. Glie.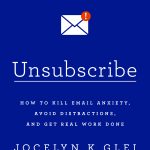 Whilst it doesn't tell us anything we did not already know, it presents the information in an easy to read format.  Also it has some very good cartoons and graphics to exemplify the points and especially in relation to how easily we can waste our day just dealing with our inbox.  Glie provides advice on how to:
Have an email detox and reduce your email addiction.
Focus and not be distracted.
Prioritise which emails to deal with and when.
Gain the recipient's attention.
Generate template emails to save yourself time.
For anyone serious about conquering email overload and re-claim their lives from the dreaded inbox this makes a useful addition to the existing books on time and email management.
Tags: email addiction, Jocelyn K. Glie, Unsubscribe
It's been an astonishing few weeks for email news. First, there was the Yahoo breach of security. Then the death of the Blackberry and now a survey from Adobe which revealed yet again just how email addiction is increasing and email response times decreasing.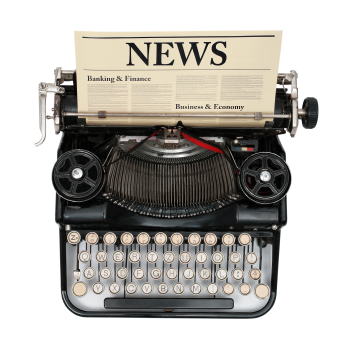 1. Addicted to email. A recent survey from Adobe reveals that 45% of users check their email even in the bathroom. A frightening 17% still read them whilst driving and 57% check them in bed.  Click here to check your own level of email addiction.
The survey also found that half the respondents expect a reply within one hour. This is twice as fast as five years ago, found in previous research from Mesmo Consultancy. Moreover our research revealed that it is usually internals' who have such an expectation. External senders being prepared to wait longer. Little wonder many feel unable to switch off despite the known downsides of the always on culture.
Although this new study is based on USA respondents, it makes interesting reading and especially for any Director concerned with improving productivity and well-being of their employees.
2.  Yahoo hacked. In late September Yahoo finally admitted that over half a billion user's personal data had been compromised when Yahoo was targeted by hackers over two years ago. Two vital actions for all Yahoo users: first change your password. Second, consider switching to an alternative such as Gmail or Outlook.
3.  Passwords are still the weakest link. Michael Chertoff, former head of US Homeland Security revealed that few people set strong passwords. Many default to simplistic ones which can easily be hacked. Click here for more on password management and how to set a secure password.
4. Are those personal apps a potential security threat to your company?  Tech companies such as LinkedIn, MySpace and Dropbox have suffered major data breaches, with security research company Ponemon putting the average cost per breach at $4m (£3.2m), or $158 per stolen record. Whilst most organisations let you use these and other apps on your mobile device, Ponemon suggest others too such as Slack, Evernote and WhatsApp, may well be a potential security threat. Once your personal device has been hacked company data on them too can easily be leaked. Although most organisations have tight security policies and practices, getting people to apply them to their personal devices can be very hard as seen above.
5.  Death of the Blackberry. That device which was heralded as the mother of improved productivity met its death in late September. Beloved by nearly as many as hated it. Responsible for more divorces than any other piece of modern technology and a nose dive in productivity and well-being should we mourn its passing or rejoice?
Although this new study is based on USA respondents, it makes interesting reading and especially for any Director concerned with improving productivity and well-being of their employees.
Tags: Blackberry, email addiction, email response times, Mesmo Consultancy, Password Management
Email addiction is one of the underlying causes of email and information overload. A constant theme in workshops over the past few weeks, has been thinking outside the inbox and using alternatives to email, be it for either communications or keeping track of the to-do-list. Many and especially Generation Z onwards are now hardwired to their mobile devices. Indeed some may have even lost the ability to write with anything other than a keyboard.
Yet, traditional writing implements are having a huge resurgence. There are websites dedicated to note books and sales of fountain pens are booming. Some would argue that pen and paper are for dinosaurs, but would you call Sheryl Sandberg one? She admits to using a traditional notebook and pen to keep track of her to-to-list and make quick notes.
Pen and paper has many advantages over technology some of which have been expounded in previous blogs. From a personal perspective the top five benefits are:
Limits the distractions as there is no temptation to check my emails and social media feeds.
The physical act of writing improves my ability to recall and process the information.
It's a differentiator and helps you stand out from the crowd.
There are no worries about battery life.
Helps me think through my message as there is no delete key.
When is the notebook mightier than email and how can it help reduce email addiction and overload. Here are five ways I use my trusty notebook and fountain pen rather than email.
In a meeting and especially when it might be socially unacceptable to have a mobile device eg with a CEO, private dinner etc.
Take ownership when someone asks me to do something (client, friend, colleague etc) rather than the more usual 'email me'. That is just a waste of time and increases the email traffic.
Brainstorm ideas instead of endless email chains.
Acknowledge when someone has gone the extra mile by sending a handwritten thank you note.
Keep track of my daily task-list instead of flags and tasks etc. This helps me be far more realistic about what can be achieved in a day.
Yes, I do use OneNote but mostly to save web-related materials, links to web sites and digital pictures. Call me a dinosaur if you like, but in my view, pen and paper is often mightier than email and digital devices.
Good fortune too is on my side as BomoArt, one of the leading producers of fine stationary is my sponsor. One of their Memo books is always to hand and a leather bound journal serves as my day book.
Do you ever use pen and paper in preference to email? If so do tell us how and for what purpose.
Tags: BomoArt, email addiction, Notebook, Pen and Notebook
The last few months have been spent catching up with the backlog from November and December especially the Innovators by Walter Isaacson.   In addition to a digital history lesson, it contains many lessons in how to manage technology innovation and the people associated with it.  This month is a mix of new and old books which warrant mention.
New Books
 The Organized Mind by Daniel Levitin.  This is perhaps my book of the year.  Have you found yourself unable to make a decision because of the choice of options, for example buying breakfast cereal, a fibre tip pen etc? Choice is good as it provides a competitive environment, but it is also creating massive information overload. Levitin's main proposition is that mobile devices are shrinking our brain power because they offer so many distractions.   As a result we find ourselves unable to focus and through acute information overload.  Levitin offers an insight to how our brains function and why email addiction is so prevalent.  Through case histories he offers some practical advise to improve help us regain our power to think strategically and improve our performance.
It's Complicated – the social lives of networked teens by Danah Boyd.  Do you want to understand the digital world  through the eyes of the millenials and for that matter your own children? What attracts them on-line and what turns them off?  This book provides some answers and a useful insight in to the on-line behaviour of the youth of today.
Old Books
For a client assignment, I recently re-read two classics on change management.  Both are short and written over ten years ago.  However, the underlying themes and guidance on why and how to change still resonate.  Indeed they feel even more current in today's world where the pace of change is now so fast that if you take a month off you might find you need to re-skill or worse still extinct.
Who Moved My Cheese? by Spencer Johnson.  Written as a parable – it's very amusing and thought provoking about the need to let go and move on, otherwise you might find 'you become extinct'.
Our Iceberg Is Melting by John Kotter and Holger Rathgeber.  Similarly written as a fable this time about penguins.  It has a useful eight step change management plan and an underlying theme of reverse mentoring.
Tags: Books of note, Change management, Danah Boyd, Daniel Levitin, email addiction, information overload
Are you suffering from lack of sleep?  Probably according to recent research from the Sleep Council and others.
Whilst Sheryl Sandberg in 'Lean In' urges us to work full on, others such as Arianna Huffington have recognised the effect lack of sleep can have on ones well being, creativity and overall productivity –  see 'Thrive: The Third Metric to Redefining Success and Creating a Happier Life'.  If billionaire's with all the support they need are struggling what hope is there for us mere mortals?  France and Germany  are attempting to address the situation by passing a law prohibiting managers sending employers work emails after 6.00 pm.
Yet in the 24x7x365 many feel they must remain connected at all times, a fact highlighted at several recent Smart Email Management workshops we have run
over the last few weeks.  Many feel that their clients expect them to be available and respond to emails no matter what time of day.  But do they?  Is this more about either a perception that they are the only ones who can deal with the situation whatever that might be or a chronic case of email addiction.
My personal opinion is that it is  a combination of both which is damaging to ones work performance and personal life and not least your sex life.   We all need a certain amount of privacy and down time.  Here are my five top tips to improve the quality of both ones sleep and hence performance (at work and home) by switching off from email.
Check your level of email addiction
Discuss with your manager ways to take a break – for example delegate access to others and especially if you are in front line operations.
Set a boundary after which time you no longer read emails eg after 9.30 pm.  (VW recently stopped pushing emails from managers to employees mailboxes.)  If you use your phone to pick up work emails – there will be a switch to stop having them pushed at you.  Find it.
Leave all your mobile devices outside the bedroom door (from ipad to iphone).
Use your Out of Office message (auto reply) to manage senders expectations.
It's interesting that research we conducted revealed that it is generally internal senders who expect the quickest reply.  It is probably these internal senders who also are driving up the 24x7x365 culture and not the clients themselves.
What is your opinion?  Do you ever disconnect from email for more than three hours?  If so, what is the impact on you and your business?
If either you or your colleagues need help with email addiction please call us to help how we have helped others reduce their email addiction and improve their performance and work-life balance.
Tags: email addiction, email and sleep, Out of Office, performance, sleep depravation, VW, Work life balance