Showing items tagged with "Yammer" - 3 found.
Is email the only way?  We now have an array of digital communications from social media to the phone.  Last week a client complained at being emailed by another colleague who sat just five desk away.  How often does this happen to you? We have a love hate relationship with email: its fast and easy but not always the best communications channel.  An over dependence on email at the expense of other channels is one of the primary causes of email overload.  Yet how many of us make the effort to think outside the inbox before hitting send.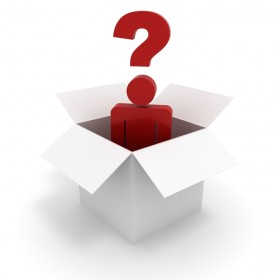 Very few judging by many of my client's experiences.  However, some leading organisations are being innovative and for example banning all internal emails and having no email days in an effort to both reduce email overload and improve communications.  These range from high-tech companies to housing associations and architects.  Others are setting boundaries outside which its OK to stop checking emails.
My email behaviour will influence your behaviour here are three ways to encourage others to think outside the inbox.
1.     Provide an incentive for them to talk to you.
2.     Use an alternative tool to provide information which people really need, for example the form for requesting leave, a sales update, for example OneNote, a collaborative platform such as Slack or Yammer.
3.     Implement email free times and email free office zones.
To reduce the email dependency (and even email addiction) above all else make sure you create the role model: next time you are about to hit send, get up and walk and talk to the person. Try responding to external email with a phone call?  You might be pleasantly surprised at the extra information you pick up to help progress that important sale.
Indeed stopping checking emails is fast becoming the new stop smoking for some.
Tags: email addiction, Email alternatives, Email behaviour, Slack, Think outside the inbox, Yammer
For the last five years, Inbox Zero was the holly grail for many who wanted to save time dealing with email. But did it really help and reduce email overload?  Is your business email etiquette and social media footprint helping or hampering your chances of a new job? How quickly can you spot fake news? These are some of the topics we highlight for this month.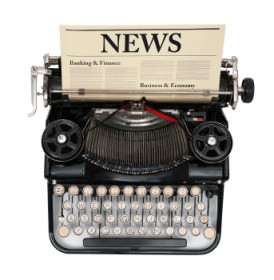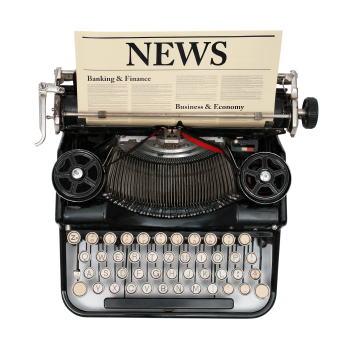 1. What is the best way to manage your inbox and email overload? Over the years many different approaches to email management have been touted as the salvation for everyone suffering from business email overload. These include Inbox zero which many pursued as the holy of grail of business email management. Now Merlin Mann its inventor doubts its effectiveness and suggest that it might indeed be a complete waste of time. So what are we left with, the sledge hammer or goldfish approaches? In this Guardian guest blog, Monica reviews the options.
2.Eight email (etiquette) mistakes which bug your colleagues. Adding kisses and emoticons, not including a greeting and informal content are just some of the things you might be doing with email which annoys your colleagues. This is what a recent study by CV-Library revealed. Sending emails well out-side normal office hours is also very annoying. None of this is new but these are also business email etiquette habits which might be costing you your next job (including when emailing recruitment companies).
Check your business email etiquette using the Mesmo Consultancy on-line analytical tool. It is so easy to fall into sloppy habits as we work under increasing time pressures. Make sure this is not happening to you and that your business email etiquette is not jeopardising your next job.  For more tips see the Mesmo Business Email Etiquette video the Five S Formula for Writing Effective Emails.
3. Deep clean your internet activity. Yes, the first port of call for recruiters is often the internet. What will they find out about you? Old social media posts which you forgot to remove. One of us was recruiting for a CEO. After finding information about a potential candidate they phoned a business associate who might know more. Yes, you guessed, the candidate did not make it past the first round.  You cannot remove all the content for example reputable news content. However, you can clean up your social media posts as this article explains.
4. Corporate leaders: keep your Yammering in check. It is not just the Millenials and Snowflakes that need to be mindful of what they post on the web. CEOs too can sometimes wreak havoc with their posts as Jean- Sébastien Jacques CEO of Rio Tinto found. It is easy to get carried away by the ease of posting and one's own self-importance. In the process as Mr Jacques and others have found they can reveal too much personal information and sensitive data which causes mayhem. On the other hand there is a line of thought which says there is no such thing as bad publicity. It's a very fine dividing line as these articles have demonstrated and which need treading with great care and attention.
5. Spotting fake news. Pre the web, we used to say there are lies and dam lies. We were taught to study the statistics used and look for inconsistencies etc. Whilst this is still a vital skill, the challenge is how to spot news on social media which is fake. Here is an excellent concise guide on how to do it.
Tags: business email etiquette, Business email overload, Fake News, inbox zero, Mesmo Consultancy, Millenials, Snowflakes, The Guardian, Yammer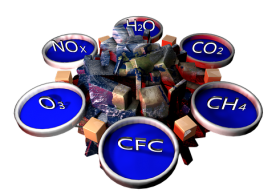 A very easy way reduce your own and your organisation's carbon footprint is by using proper business email etiquette.  This reduces the size of the actual email.  The smaller the email and the fewer emails, the less resources needed to run your inbox.  Hence the lower your carbon footprint.  Here are five ways of using brilliant business email etiquette to make a positive contribution to the climate change debate.
Shorten the content of your emails by 10 to 25%.
Edit emails you forward and delete all unnecessary previous entries.
Say it in the subject-line where it is short.
Plan ahead and make sure you have asked the right questions and given the right information for the recipient to reply fully.
Avoid email discussion, instead talk or use a collaborative tool like OneNote, Yammer etc.
For more tips like this see either 'Brilliant Email' or 'Taking Control of Your Inbox' and like our new   Facebook Page.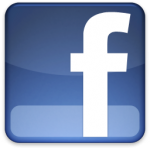 Tags: business email etiquette, Climate change, Green energy, OneNote, Sustainability, Yammer