Showing items tagged with "Pomodoro" - 3 found.
It's that time of year, many of us are either on or planning a vacation. The perpetual question is whether or not to have an email free vacation.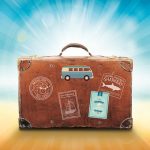 We found that 80% said that dealing with the holiday email overload is one of the most stressful aspects of having a vacation. More stressful even than loosing your passport. Hence why they did not dare have an email detox. As stress and mental health rises up the corporate agenda, the reasons for disconnecting are ever more pressing to preserve our well-being.
Organisations have adopted many ways to lessen the holiday email overload effect from an 'Out of Office' messages asking you to re-send the email when the other person is back to adopting an email free vacation charter. But what if your company has no such policy? Here are the top ten actions you can take by yourself to have an email free vacation and reduce the holiday email overload mountain.
Pack the inbox properly
De-clutter your inbox before going on leave. Clear out all the old emails and flag those needing your attention on return. Be ruthless, delete the low priority ones.
Use rules to divert all new low priority emails eg newsletters and in reverse highlight potentially important ones.
Set a safe and simple Out of Office message. Run it for a day before and after your vacation to allow time to chill out and then gear up smoothly.
Switch off work email feed on your mobile device if you use only one mobile device. Otherwise leave the work one at home.
The email free vacation
Establish a disaster recovery plan. In case of a real emergency leave a contact point.
If you feel you must check your emails, allocate specific times eg end/beginning of the day.
Unpack the inbox on your return
Spend the first half hour talking to colleagues to see what has been happened and hence which emails need you immediate attention.
Attack the inbox. Block out one/two hours for the first few days to clear the important emails. Use time management techniques like Pomodoro or apps like Saent to stay focused.
Utilise the email software functions to help save time, for instance creating templates of text for responding (Quick Parts in Outlook) and Quick Steps to move and flag emails for action later (remembering managing the sender's expectation).
Stop after three/four days. Move the rest out to a folder and leave them.   By then if you still have not cleared all the really important emails it's time to reflect on what are your real priorities.  This is akin to declaring email bankruptcy which is used very successfully by many (to defuse the holiday email backlog) on the basis that if it is that important someone will soon re-email you.
Do you have any tips to share about dealing with the email free vacation challenge? There is a free copy of either Brilliant Email or Taking Control of Your Inbox for the best response. Email us your suggestions by 10 August.
Tags: Email Bankruptcy, email free vacation, email overload, holiday email overload, Mental Health and Email, Pomodoro, Saent, well being
The key is not to prioritise what's on your schedule but to schedule your priorities.
Stephen Covey
You decided not to allow the arrival of each new email to distract you and instead deal with them in batches. What is the best way to manage your time when dealing with email is a question I am often asked. The most important decision is how much time to allocate before suffering email overload. Fifteen to sixty minutes is a good yardstick. Be ruthless and don't just keep going, otherwise other important tasks will not be done.
You may need to make a meeting with yourself to deal with your email. If you have a day of meetings you will need to deal with them in the margins.
The key is to review and prioritise, based on the email's subject-line, and decide what is either urgent or important and deal with
these first.
 Swiss Cheese Approach. A good approach for busy days. Deal just with the important emails in small chunks (maybe between meetings). This way you make inroads into what otherwise feels like a daunting task – a bulging inbox. The Swiss Cheese approach was invented by Alan Lakein in his book 'How to Get Control of Your Time and Your Life'.
2. Pomodoro. Allocate a specific block of time which you then break up into smaller chunks, traditionally of 25 minutes.
(Smaller chunks also work.) Take a five minute break between each chunk and mark up your progress (eg 10 emails actioned and foldered out of the 30 which need attention).
Invented by Francesco Cirillo (a German designer) he called it Pomodoro because he used a tomato shaped timer and pomodoro is the Italian word for tomato. Keeping check on your time is essential with a conventional watch, Pomodoro timer (but might annoy colleagues) or an app. Click here for a review of some good apps and more help in using the technique.
3. Salami Slicing. Excellent when faced with a chronic attack of email overload. As the name suggest, slice the seemingly impossible task of reaching inbox zero (or at least a clean inbox) into much smaller achievable tasks which can easily be done in little blocks of time often 20 minutes. For example, dealing with meeting invites, responses to requests for information, approvals etc. You can now use the Pomodoro technique to help you.
Which ever technique you adopt, be careful not to leave a seemingly unimportant email which then become both important and urgent as this is a recipe for stress and disaster.
For more tips and advice on time management to prevent email overload see 'Taking Control of Your Inbox' or come on one of Mesmo Consultancy's Brilliant Email Management workshops.
Tags: Alan Lakin, email overload, Mesmo Consultancy, Pomodoro, Salami Slicing time management, Swiss Cheese time management, Taking Control of Your Inbox
One way to boost our will power and focus is to manage our distractions instead of letting them manage us.
Daniel Goleman
Are you distracted by each and every new email as it arrives in your inbox? Over the last few weeks it amazed us as to how many people still have all those new email alerts turned on. The reasons why range from 'we are acting for clients in the middle of a merger' to 'my boss will ask for more coffee during a meeting'. The latter might just be valid, but and it's a big but, often better decisions are made given a little extra time and space to think. Ever looked back and thought if only?
As to the second reason, can the boss not phone, walk to their PAs office? Would not any self respecting PA check on such matters during important meetings?
We live in an age of instant gratification so the faster we reply the better we feel. Or do we? Constant distractions have been shown irrevocably to reduce our performance. Moreover our brain becomes re-wired to think tactically and we lose the ability to think strategically. This is one of the first major challenges facing Sophie in Dr Seeley's new book Taking Control of Your Inbox. Max the email genie from the Clean Inbox Kingdom provide some solutions.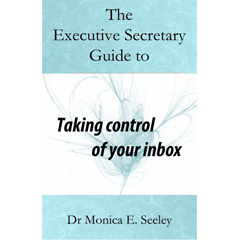 Turn off all those wretched new email alerts from the ding dong to the floating box. Stay focused for 20 to 30 minutes then review the inbox. For Outlook users go to File/Options/Mail. Under the Message arrival block, uncheck all the boxes. Click OK.
Apply either the Pomodoro or Swiss Cheese Approach when you do switch to dealing with email. In each case it's about identifying what is really important and dealing with those emails then returning to the task in hand.
Manage sender's expectations. Tell them when you will respond.
Set aside specific time to deal with the rest of the emails.
If needs be use your Out of Office message to buy time when dealing with an important task which requires your undivided attention.
Clients who have switched off all the new email alerts are always amazed at how much more they achieve in a day. As one client said last week – 'you made me realise that the inbox is no more than a post box. When ready I will go and see that the postman has for me'.
For more help to take control of your day why not invest in a copy of Taking Control of Your Inbox (and life)?
Tags: Clean Inbox, Daniel Goleman, Dr Seeley, New email, out of office message, PA, Pomodoro, Swiss Cheese, Taking Control of Your Inbox