News - Archive
Press and social media coverage about and from Mesmo Consultancy.
Managing email attachments to save time
Friday November 17th, 2017, 9:37 pm
Email attachments can be the bain of people's lives. Have you ever sent an email only to receive the response 'where is the attachment?' It's so frustrating – especially when the email goes to ten or more people and they all respond this way! Yet more time wasted.
Many organisations still work with mailbox limits, which can give rise to the stressful situation when your mailbox is full, and you can neither send nor receive emails until you downsize it.
This article provides top tips for managing email attachments in order to save time and reduce business email overload.
Published in Executive Secretary Magazine September 2017
Tags: Attachement best practice, Business email attachment management, Business email overload, improve personal productivity
Out of Office Message Etiquette and Psychology
Thursday March 30th, 2017, 10:32 pm
What does your Out of Office (OOO) message really say about you and your business?  Are you a spend thrift?  Do you give away too much information?  Are you boasting?  How can you get the tone just right?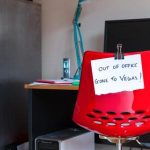 An article by Rhymer Rigby in the Daily Telegraph which explores these challenges of using the seemingly simple OOO function.
Year of You: upgrade your life a month at a time
Saturday June 18th, 2016, 4:43 pm
'Reset your mind and body in order to be the best version of yourself'.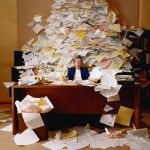 Jody Shield
Start taking back control of your life: detox your inbox.  Stylist Magazine June 2016.
Click here for the full article.
Tags: Detox your inbox, Jody Shield, Stylist Magazine
Pick up the phone, pay the tab
Tuesday February 2nd, 2016, 7:06 pm
A winning way to stop people checking their phone when out for a meal.  Letter to Tyler Brule editor-in-chief of Monocle Magazine. Financial Times 25 September 2015
Tags: Digital detox, Disconnect
A beach, bracing sea air and 1GB of free WiFi
Tuesday February 2nd, 2016, 6:59 pm
A response to FT journalist Jonathan Margolis's concern that one can not be a true entrepreneur working from one of 'God's Waiting Rooms'. Financial Times 12 January 2016
Tags: Bournemouth, Digital Dorset, Dorset