News - Archive
Press and social media coverage about and from Mesmo Consultancy.
Year of You: upgrade your life a month at a time
Saturday June 18th, 2016, 4:43 pm
'Reset your mind and body in order to be the best version of yourself'.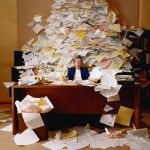 Jody Shield
Start taking back control of your life: detox your inbox.  Stylist Magazine June 2016.
Click here for the full article.
Tags: Detox your inbox, Jody Shield, Stylist Magazine
Pick up the phone, pay the tab
Tuesday February 2nd, 2016, 7:06 pm
A winning way to stop people checking their phone when out for a meal.  Letter to Tyler Brule editor-in-chief of Monocle Magazine. Financial Times 25 September 2015
Tags: Digital detox, Disconnect
A beach, bracing sea air and 1GB of free WiFi
Tuesday February 2nd, 2016, 6:59 pm
A response to FT journalist Jonathan Margolis's concern that one can not be a true entrepreneur working from one of 'God's Waiting Rooms'. Financial Times 12 January 2016
Tags: Bournemouth, Digital Dorset, Dorset
You've got mail (all the bloody time)
Tuesday February 2nd, 2016, 6:53 pm
Top tips on dealing with a backlog of emails (731 almost equivalent to War and Peace).  Stylist Magazine July 2015
Tags: holiday email overload
Could your work emails be about to get you in trouble?
Saturday April 18th, 2015, 6:20 pm
Despite all the email scandals why do we persist in in writing emails which can cost us our job (eg discussing our sex lives and making derogatory remarks about colleagues)? Click here to read full article from The Telegraph 17 April 2015
Tags: email scandals