Showing items tagged with "Business email management" - 11 found.
I have no special talent. I am only passionately curious.
Einstein
After writing for over a decade about business email management to reduce business email overload it is sometimes hard to find material which adds anything new to what we know about how best to manage email to save time, improve well-being and performance.  Often it's the same tips and hints and studies just packaged differently. Over the last few weeks three have stood out.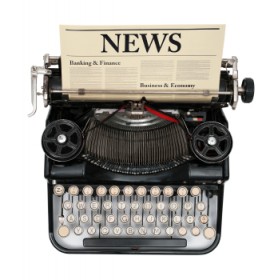 1. Self promoting emails
Have you ever thought of using your Out-Of-Office message to promote yourself in your absence?  For example, after telling the sender you are out of the office, then add a line about a recent success story, article about you, research paper etc.  This is the latest trend being pushed by Harvard Business School to help you stand out in the ever crowded digital communications world.  They suggest that research show that creating a positive view of yourself may help develop better more long standing network relationships. The jury is out on this one.  Is it worthwhile or do such self-promoting emails actually have the reverse effect?
Do tell us what you think. Copy of Taking Control of Your Inbox for the best comments (for or against).
2.The state of email security?
In the last twelve month most organisations have seen a significant increase in email born cyber attacks and especially phishing attacks. This useful e-book (from Mimecast) highlights the status of email initiated cyber crime and provides advice on how to limit such attacks. Key is a robust training programme.  This is something we, Mesmo Consultancy, would be pleased to talk to you about.
Meanwhile for some quick here and now tips to reduce the risk of cyber crime click here.
3.IORG Information Overload Day Webinar 2018
This year's theme was cognitive science, addiction and information overload. One of the most interesting sessions was by Anne McGhee Stinson on 'Neuroscience and Information Overload'. Specifically she talked about how our brain changes according to what we do and pay attention to. Her session is about 12 minutes in.  Towards the end there is also a panel session which includes Dr Seeley on dealing with email addiction.  Again if this is an issue for you or your colleagues why not call us to discuss how we have been helping other organisations.  Click here for a quick check on your own personal level of email addiciton.
Tags: Business email management, Business email overload, Email Addiciton, Email born cyber crime, email cyber crime, email security, IORG
Email overload will increase the risk of a breach of GDPR.  Email overload and GDPR is like a red rage to a bull.  Email management and compliance with GDPR starts at the individual user level. You can have all the organisational policies and technology infrastructures in place but if individuals are sloppy then there is a high and un-managed risk of breaching GDPR. It is not uncommon now for business executives and their PAs and EAs to be expected to  handle over 100 emails per day.  As business email overload continues to rage unabated so too the risk of making an error and sharing personal data by email which really should be kept private.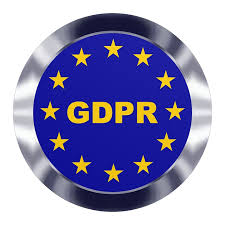 Whilst your organisation will have a GDPR policy and hopefully the relevant IT infrastructure, here are four ways every individual email user can help to improve compliance and protection of personal data.
Check, check and re-check to whom you are really sending that email. Don't rely on the auto address function because it cannot distinguish between Matt French at ABC.com and Matt French at XYZ.com. It will just pick the one you use most frequently.
Use the email software functionality to help you limit the above risks, eg Quick Steps in Outlook.
When forwarding an email, review the whole chain no matter how long, to ensure there is nothing you should not be sharing with the new recipient.
Check old emails for data you should not be keeping. Again use the software tools to help you.
How well are you training your staff about effective business email management and GDPR? Can you afford to pay up to 4% of turnover (or £17M) for breaching the new GDPR Act?
These are just four of at least ten ways you can mitigate the impact of email overload on GDPR
Call us now for more information about Mesmo Consultancy's 'Email Management and GDPR' workshops and consultancy services.
Tags: Business email management, Business email overload, GDPR, Mesmo Consultancy
Email is over 30 years old and hasn't changed that much since its inception. But over the years we have been letting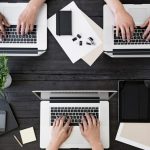 it take over our lives. It started out as a basic electronic messaging system, and we now use it to communicate everything – from the simplest to the most complex messages.  This blog reviews some of different approaches to managing email overload and their pros and cons, including inbox zero and the goldfish techniques.
Published in The Guardian November 2017
Tags: Business email management, Business email overload, inbox zero, Mesmo Consultancy
The topic of well-being and email overload has featured several times over the past month. Some are arguing for old fashioned mobile phones which act solely as a phone. Whether or not this will solve the problems of email overload and digital addiction is debatable. Perhaps it is more about educating ourselves to use our smart devices smartly.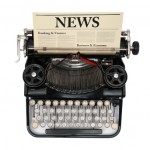 Then there is the thorny questions of whether or not it is wise to include emojis (eg smiley faces) in emails and how long before social media takes over from email. Last but by no means least 90% of us are scammed by email every month. Read on for our top five articles of note during August.
1.Taking control of your inbox in a healthy way.
Julia Schmidt PA to the Chief Executive of Basfarm a Norwegian IT service provider and undertaking a study of well-being in the workplace. As part of this she interviewed Monica. Click here for the interview and her top tips on the subject.
2. Has the smart phone destroyed a generation?
The average person checks their smart phone every six minutes according to Nancy Colier. Recent research from the USA (Professor Jean Twenge) argues that the smartphone is destroying a complete generation. They are more comfortable with technology than people than any previous generation, many are on the brink of a nervous break down.
A must read for anyone with an interest in the impact of smart phones on Millenials.
What's your take?
3.Email still dominates work and personal communications. So you thought email might disappear soon? Think again according to the latest research from Adobe. Whilst face-to-face communications are starting to rise, emails continues to dominate with over social media. Their survey found that people are spending slightly less time checking email than a year ago. Interesting 62% prefer to check their emails on a desktop. Only half ever achieve inbox-zero and as we've discussed before it is questionable if this a productive exercise. Meanwhile 43% still check emails in the bathroom. And this from a company with a vested interest in social media! Makes me think we are still very much addicted to our smartphones and email and that there are few real business alternatives to email.
4.The dark side of a smiley. A new global study reveals that far from creating a warm friendly email, an emoji (emoticon) make you look less competent. We have been against their inclusion for years so this just back-up our previous opinion and findings. A thought worth keeping in mind for those who run induction courses for new graduate joiners. Keep all the emoji (smiley faces etc) for social emails only.
5.Nine in ten hit by email scams every month. Considering how much is written about reducing the risk over identity theft and cyber crime this is a very demoralising figure. Does no one read and take note? PayPal, Banks and HMRC are the top three bogus emails sent and it is often younger people who are worst hit. What does this say about their addiction to smartphone? Click here for our top tips on avoiding such scams.
Is email addiction, email overload, email etiquette effecting the performance and well-being of your workforce? Call or email us now to discuss how our email best practice workshops and consultancy service can help you.
Tags: alternatives to email, Business email management, cyber crime, Email Scams, Jean Twenge, Julia Schmidt, Milleniels, Take Control of Your Inbox
Your name is one of several in an email and you miss the action point for you.  Who's fault was it?  Take heart, most probably the sender because they put your name in the wrong email address line!  This is the 6th video on Business Email Etiquette and Management from Mesmo Consultancy.
It focuses on:
When to use the To and Cc email address line.
Tips for sending one email to many people with different action points for different recipients.
How to use the Bcc email address line to stop anyone doing 'Reply All' and hence reduce email overload.
If you like this video, don't forget is it is one of a series on smart business email management and etiquette.  It is also one of the topics we cover in Mesmo Consultancy's  Smart Email Management Masterclasses.  Contact us now for more information.    As always your tips and comments are most welcome.
This is an Ellie Styles production. See https://ellie-stiles.myportfolio.com/
Tags: bcc, business email etiquette, Business email management, Mesmo Consultancy, Reply All, To versus Cc