Showing items tagged with "Resolutions or Goals" - 1 found.
Resolutions or goals?
Blue Monday and you business email overload is still rampant. Fifteen days into the new year how well are you keeping to your new year's resolutions? Maybe like me you did not even set any because it's about goals rather than resolutions. A resolution is permanent, it's immediate with effect from now for example, you will not answer emails after 9.30 pm. It's a way of life. It can be hard.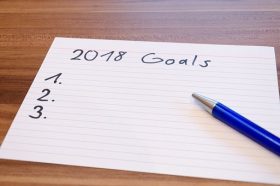 Resolutions are good but sometimes things happen which make it hard to keep them. For example you are in the middle of major global business deal and need to check your emails late at night. With resolutions there is a feeling that you have now let yourself down. Indeed in a study psychologist Richard Wiseman found that 88% of people failed to achieve their resolutions. Whereas with goals they are more objective, specific, and long term provided they are smart.
The arguments for reducing business email overload have been well rehearsed here before and should be part of your business values. Then you can establish some smaller measurable steps to achieve it.
Smart goals for reducing email overload in 2018
Your goal might be to reduce the number of days you check email outside normal working hours to one (boundaries being before 8.30 am and after 9.30 pm)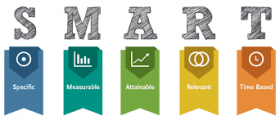 Over time you can review and measure how often you achieve your goals and take small steps to either adjust the goal to a more realistic one or achieve it. In this case it might be to re-set either the time scales for checking emails or the number of times per week to make it more realistic for your work-life pattern.
You can reward yourself periodically as you achieve your goals – celebrate with a good bottle of wine. Conversely fine yourself for lack of achievement – none of your favourite coffee for a week.
This does not mean you cannot have a resolution and goals. A resolution might be to re-balance my work-life balance to spend more time with the family. Within that you need a set of smart goals to help you achieve this new equilibrium. Wiseman suggest that one of the keys to keeping resolutions is to make them public and have a graphic posted in a prominent place to remind yourself and others of your aim. Social media makes it easy to spread the word.
Identify what you need to achieve the goals. To restrict the times during which you check emails it might be using your email software better.  For instance, a rule to notify you about emails from very high priority contacts whilst ignoring the rest and setting two types of Out of Office Message (one for internal and one for external emails).
Based on the many workshops and webinars run over the last year here are seven goals for helping you and your business reduce email overload in 2018.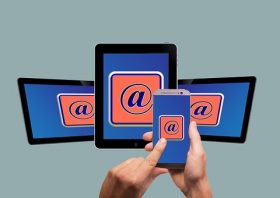 Step away from email for at least one hour a day: use that hour to walk and talk to the senders.
Stay focused on the task in hand and do not allow new emails to distract.
Apply the 80:20 rule to help prioritise what emails are really necessary (ie 20% of the emails received will provide 80% of the information need).
Reduce the number of people to whom each email is sent.
Take action immediately after reading an email instead of glancing at it and leaving it lying fallow in the inbox. Use the 4Ds principle.
Keep emails short which will help save everyone time (you the writer and the recipient when reading it).
Only deal with emails between 8.30 am and 9.30 pm.
This way you can allow yourself an occasional day's relapse, yet still feel you have made progress.
What are your goals for reducing email overload in 2018?
Tags: 4Ds of email management, Business email overload, Resolutions or Goals, Restrict emails outside working hours, Rules to sort emails, SMART goals