Showing items tagged with "David Taylor" - 1 found.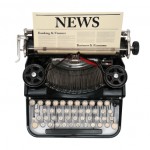 Five articles of note exploring business email overload and how digital devices have hijacked our memory and quality of sleep.
Headspace. Whilst thinking of de-cluttering the mind, have you tried the Mindfulness App 'Headspace'? Yes, it means accessing your digital device, but you can do so without being disturbed, just turn off all new digital alerts! We love it as a way to clear the mind either before trying to be creative or travelling and trying to stop your mind racing with the train/plane.
Tags: Business email overload, David Taylor, Email and sleep deprivation, Headspace, Nicolas Carr, NLP, Smart phones sleep