Showing items tagged with "Vacation Email Overload" - 1 found.
About to take a few days out of the office?  Here are give top tips to avoid coming back to a chronic attack of business email overload.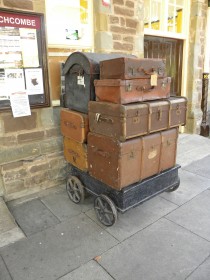 Reduce the current inbox to as near to inbox zero as possible – see 2 and 3 below.
Check for any important emails which if left unattended will be urgent when you return. If there are then either deal with them now or send a holding reply which allows you time on your return to deal with them.
Move out all the remaining emails over a week old. They are past their sell by date and if they are not, rest assured, someone will re-email you.
You should just be left with emails needing attention on your return. You could be bold and move these too into a folder 'awaiting action'. Now you have an empty inbox. How does that feel? To keep the inbox clean and de-cluttered see item 4.
Set up rules to move automatically both essential and non-essential emails to folders eg newsletters, circulars, out of office messages, emails on which you are cc'd, etc. This also means that emails from key people are all in one place on your return and easy to find. Your inbox should then just contain important emails but un-planned for emails.
Set a safe and simple Out of Office message. Take care not to leave the door open to prying eyes and cyber criminals. You might be bold and suggest the sender re-sends any important emails on your return as all emails will be automatically deleted. Such a practice is far more common than you think.
Now go off and relax safe in the knowledge that you have taken adequate precautions to reduce a chronic attack of business email overload.
For more guidelines like these see Brilliant Email and Taking Control of Your Inbox (the latter is especially relevant for PAs and EAs who manage someone else's inbox.
Tags: Brilliant Email, Clean Inbox, email free vacation, inbox zero, out of office message, Taking Control of Your Inbox, Vacation Email Overload