Showing items tagged with "Save time" - 1 found.
OneNote – my handbag for work
How often are you (or your boss) weighed down carrying piles of paper from one meeting to the next and then back to the office (or home) to sort through them? What happens when one of the sets of papers changes last minute between meetings? Could having a digital notebook to access all your files and emails in one place help you optimise your working day and work smarter? This is how one EA and her boss changed their way of working to just such a system using OneNote.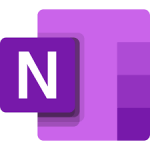 Seriously, what is OneNote?
It really is a digital notebook, which gives you the ability to use Microsoft's full suite of tools, such as Word, PowerPoint, Excel, Teams directly through it.
How can I get my hands on it?
OneNote is licensed as part of Microsoft Office so a lot of companies have it already on their company devices but perhaps some of them may think it's just a text editor, or a simple version of Word. If you don't already have Microsoft Office you can easily subscribe to it for either business or personal use by logging onto their website, or speaking to your IT department.
What can I use it for?
It's a wonderful collaborative tool which used correctly makes life, well, just so much easier. You can use OneNote to take minutes, record video & audio clips, create To Do Lists, embed links and articles from the web, add pictures, add voice notes, drawings, and the list goes on. Most importantly you can share your notebooks and edit documents at the same time with multiple people, and open your notebooks on any other device as long as long as the device has OneNote preinstalled already.
How do I use it?
As an Executive Assistant with over 20 years' experience,  I was fortunate enough to land in the tech savvy, fast-paced Visa, and found myself looking after an extremely busy and very down to earth Chief Of Staff (Claire) within the CEO's office.  I was already using OneNote personally, however I had never explored its professional capabilities until I joined Visa.  My lovely colleague (Helen) who supports the CEO (Charlotte) changed my whole way of working when SHE introduced me to her way of using OneNote with the CEO, so I have her to thank for me writing this blog .
How do we use it?
In the CEO office we use OneNote as a virtual "briefcase" or "bag", and we actually refer to it as the "Daily Bag", "Reading Bag" or "Meeting Bag".  Every day we use it to transport and store a multitude of documents, questions and information that Charlotte and Claire need to access at any time, any place, anywhere, and all of the information stays secure. The key functions are mobile, secure, virtual.
The first thing we did was to create separate "shared notebooks " for Charlotte and Claire, and each notebook had a tab called "Daily Bag".  We then created a daily page which was dated, and this is where we would provide a brief narrative of all the important requests, information, questions asked by others, and documents for review which we would extract from their inboxes. Sometimes copies of the documents could be attached to the page for quick reference, and the best thing is that the notebook could be used on the move.
It's really like having a handbag with all your documents in one place but much easier to find the contents inside!
OneNote is excellent, if you want to share documents, with real time edits, and store different types of files from the Microsoft Office suite of tools, embed links, web pages, videos, audio and pictures, and most of all carry it with you wherever you need to be.
It has helped us to maximise the productivity of the CEO office, optimising our working day and allowing us to work smarter and faster.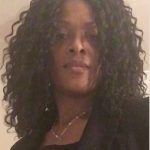 Paula Simpson is EA to the Chief of Staff at Visa
Tags: Digital notebook, Improve productivity, OneNote, Save time, Work smarter