Showing items tagged with "empty inbox" - 13 found.
Over the last week I have experienced three outstanding examples of the 'can do' attitude which engenders customer delight and survival.  My theory is that businesses that do this will survive whilst the rest may well go to the wall.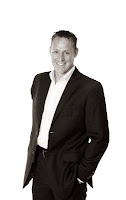 Danny Crates
It began whilst listening to Danny Crates the Paralympic gold medal-winning athlete.  He was the after dinner speaker at AFC Bournemouth Director's Business Club dinner last week.  He talked about the option in life after losing his right arm in a road accident. They were to spend the rest of his life either feeling sorry for himself or make something of his life.  Clearly he choose the latter path.  He was both an inspiration and a great speaker.
A few days later my beloved bomber jacket fell apart in the washing machine.  With a sad heart I trolled off to the various local sport shops.  First one just said no we don't sell that make.  No suggestion of an alternative.  Second one was empty and the staff were not exactly over eager to greet me and try to sell me anything.  Third one was Blacks.  By now running out of time, I asked if they had anything in my size.  A bouncy cheerful assistant found three jackets and you can guess a purchase was made.
Yesterday it was a visit to Croydon Crematorium to check a late friend's rose tree.  The plaque used to be bronze and was stolen so they replaced it with a very fine imitation marble one.  The lady who had been dealing with the matter was charming and came out in the rain to check all was well.  Nothing was too much trouble, down to opening the Remembrance Book and turning it back to the page when my friend is cited.
What stands out about these three very diverse experiences is the 'can do' attitude of the people involved.   Any business which wants to survive could learn a lesson from these three people.  We have a choice so if we don't feel welcome and receive good customer service we can go elsewhere.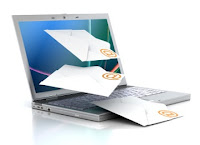 Email overload
Now what has all this to do with email overload?  Over the last week I have listened to at least six people say their inbox is overflowing and they don't know where to begin.  When given a few simple tips they shrug their shoulders.  My premise is simple.  No one needs to endure email overload any more than we need to suffer poor customer service.
You have a choice.  Clean up your inbox, keep it clear, send fewer emails and be ruthless about how you spend your time and you too can enjoy an empty inbox!
Tags: email overload, empty inbox
Declutter your inbox with
Geoff Carter on
The Bay 102.8 FM
Friday 20 January 2012 with
At the start of the year many people probably set a new year's resolution to stay on top of their email and not let the inbox run their day but rather make sure they run the inbox.   Monday January 23 is 'Blue Monday '  the most depressing day when many let go of their cherished new year's resolutions.  For those who wanted to make 2012 the year of the 'empty inbox', and reclaim their lives from the inbox and maybe even fight their email addiction help is at hand now.
The 5th international Clean Out Your Inbox Week takes place week beginning 23 January 2012.  The goal is to provide business leaders with the tools and incentive to enable them and their colleagues to make 2012 the year they really combat email overload and email addiction.  
Its free and you can join in either by following my blog each day or email us and we will send you details of each days activites.  There will be competitions and prizes each day to keep you on track.
 Meanwhile, here are the top five ways reach that coverted empty inbox status and declutter your inbox now.
Sort by date then by subject and person and delete all those old chains.
Move all emails over a week old in to a separate folder (eg called 'Old')
Flag any which still need action (or create a task from them) and move them to a seperate 'Action' folder.
Be ruthless about those newsletters you receive and keep unsubscribing.
Use rules to move all non esscential emails to folders for attention later.
Once you have an empty inbox the trick is to keep it that way.  Join us for Clean Out Your inbox Week January 23 to 27and make 2012 the year you declutter your inbox.
Tags: clean out your inbox week, empty inbox, inbox zero
A sure fire way to fight email overload and reach inbox zero is through good email etiquette. 
How many times have you read an email which says just 'OK' or 'Thanks'?  What does the sender really mean.  Do they mean 'thanks I have your response and will get back to you'.  'Thanks – end of conversation.' 
Conversely, there is the long complex messages which you skim read a couple of time, have no clear idea what is really being said and park them for a while in the hope they will go away or send you a clearer follow-up.
I'd bet we have all been guilty of sending emails which fall in to both categories at some point in our lives. I have.
 
One crucial aspect of good email etiquette is the way the content of the email is structured.  Your goal must be to send the right message, right first time, no matter how short or long your message.  Writing in clear concise language is the starting point.  Even if the reply is short be precise about what you and saying.  For example, 'Thanks – we will discuss your proposal and get back to you next week'.
Here are my three top tips.
Avoid text speak at all costs – it's confusing and does not convey a professional image.  Moreover not everyone understand text speak.
Check you grammar and spelling.
Re-read as many times as necessary before hitting send.  Ask yourself, 'What will the recipient understand by what I am saying?'
For those like me who stiil struggle to write good English an invaluable aid is Lynne Truss's book 'Eats Shoots and Leaves'.
Using good email etiquette reduces the rounds of unnecessary email ping-pong as it limits the scope for misunderstanding.  In turn this helps you reduce the email overload and achieve an inbox zero that is an empty inbox.
For more tips and hints on how to improve your email etiquette follow me on Twitter as @emaildoctor.  This week's daily tips focus on email etiquette to reduce the gap for misunderstanding.
Tags: email etiquette, empty inbox, inbox zero