Showing items tagged with "BT" - 2 found.
Its Green Office Week this week and stopping email overload is one way to make a very significant contribution to reducing your carbon foot print.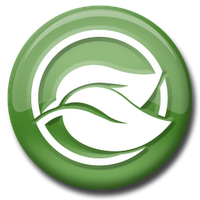 Green Email Usage
If your office and desk space was awash with papers you wouldn't just go and ask for a new desk/larger office.  You would be forced to clear up. Yet with email most people tend to ignore the warnings about mailbox sizes. Old emails are simply moved to another destination (for Outlook users often a pst file) and the inbox allowed to overflow again.
Unlike paper we can not see our emails, but make no mistake the more emails the more energy needed to process them.   Even if you opt for email archiving to reduce the storage requirements, servers and energy is still needed to process them.
The main suppliers of email like Google, Microsoft and BT all promote large inboxes as an advantage.  In my book this is amoral as it increases our carbon foot print and encourgaes email overload.   It's akin to the banks lending to people who could not aford to repay the loan.  Instead of promoting bloated inboxes, responsible email providers should be promoting and rewarding those who downsize and maintain small sustainable inboxes.
Many business are now downsizing their office space to reduce overheads and be more sustainable.  We should be doing the same with email to reduce our carbon foot prints.  For example, reduce the volume of traffic through our inbox by reducing the number of emails chains, better email etiquette, sharing rather than sending the complete file.
During the week I will tweet more tips on how going green can also help you stop email overload.
For more ways to save time and reduce email overload by why not join on one of our Brilliant Email masterclasses or webinars?
Dr Monica Seeley, founder of Mesmo Consultancy has spent the last fifteen years coaching and training people from a wide range of organisations and businesses to use email more effectively to improve personal and business performance and manage the risk associated with cyber crime.  Monica is a Visiting Senior Fellow at Cass Business School City University and Bournemouth University Business School.  She is passionate about helping people to save time by using email effectively and has written several books on the subject, the latest being Brilliant Email.  She runs regular  workshops and masterclasses on email best practice. 
Tags: BT, email chains, email etiquette, email overload, empty inbox, green office week, Microsoft
Superfast broadband for Dorset: reality or pipe-dream



The Current Situation
During the 2012 Olympics Dorset and to be precise Weymouth and Portland will enjoy some of the fastest broadband speeds in the world (let alone  the UK).  This is because BT has installed a mega fibre optic 
c
able
to cope with the world's media and press requirements during the 2012 Olympics.
But what of us lesser mortals trying to run business on what are some of the slowest broadband speeds in the UK?  For many and especially in rural Dorset obtaining even 0.5 MB is extremely difficult and hindering business.  Dorset conurbation is starting to become a hot bed of competition for suppliers of fast and super fast broadband.  And what about the Olympic legacy in terms of this fibre optic cable?  Will Dorset businesses benefit afterwards?  Yes they can  – especially if they are at Osprey Quay.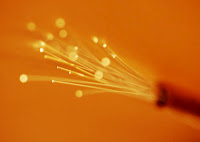 What's the difference between fast and superfast broadband?
Fast is up to 24MB.  Superfast is over 30 MB with some able to reach 100MB.
How can I check my current broadband speed?
Use one of the broadband speed testers like http://www.speedtest.net.
How can I find out who might be offering faster broadband over the next 12 months?
Use a broadband speed post code like www.broadbandspeedchecker.co.uk.
A number of suppliers are currently vying for your business in the conurbation including:
BT
Indeed BT have just announced the upgrading of a number of exchanges over the next year either to their fast service or for fibre to the cabinet, their superfast service (infinity) including:
Southbourne, Dorchester, Weymouth, Blandford, Lytchett Minster.
Virgin are promising up to 100MB in some areas.
What if I am based in rural Dorset?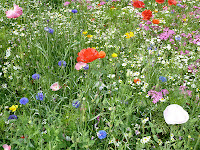 Rural Dorset
Dorset County is eligible for a £9.44M matched funded grant from the Department for Culture Media and Sport (DCMS) in respect of the Broadband Delivery UK (BDUK) funds.  Our Local Broadband plan application has been submitted and the initial feedback is that it's looking favourable – a green light in terms of readiness.  We hope to hear in February /March.  Then a supplier must be selected to match both the BDUK and locally sourced funds.  In total approx £38M is likely to be made available for improving broadband infrastructure, with the project management costs being met by the local partners.  
Will that be sufficient? Will parts of Dorset still have poor broadband?
Yes and No. The extent of the provision of superfast broadband infrastructure will be identified through the procurement process.  The infrastructure will enable access, to but will not provide the "final mile" connecting from the infrastructure point to the premise.  In most instances this will be provided via the Internet service provider (ISP) and the existing infrastructure provision.  Reaching some of the more isolated and remote premises could be more difficult.  In these cases a minimum speed of 2Mbps is the goal, which may be made available through a different type of provision.
We need to drive up demand by demonstrating sufficient demand from businesses of all sizes as well as from residents.  Demand is key to showing that the investment in Dorset will be a viable proposition.  Indeed unless there is sufficient demand for superfast broadband it is possible  that BT could switch off and leave dark fibre behind at Osprey Quay.
Will parts of Dorset still have poor broadband?
Yes, unless we can drive up demand by demonstrating sufficient demand from businesses of all sizes.  Indeed unless there is sufficient demand for superfast broadband it is very likely that BT will switch off the Weymouth and Portland connection leaving just fast broadband.


How can I keep up-to-date about progress?
Follow us on Twitter Digital Dorset and check the Dorset Chamber of Commerce's news page.
What can I do?
I chair the Digital Dorset Taskforce and am on the BDUK Project Group.  Your comments and input is vital.
Tell me what are the challenges for you and your business. Use the comments box below.  We are lobbying our MPs but we desperately need your help, support and backing if Dorset is not to be left behind.
Tags: BT