Year of You: upgrade your life a month at a time
Saturday June 18th, 2016, 4:43 pm
'Reset your mind and body in order to be the best version of yourself'.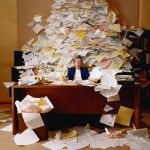 Jody Shield
Start taking back control of your life: detox your inbox.  Stylist Magazine June 2016.
Click here for the full article.
For more time saving tips and hints why not
buy a copy of one of our books
or let us run a
Smart Email Management workshop
for you and your colleagues.
Tags: Detox your inbox, Jody Shield, Stylist Magazine