Personal Cyber Security – South Hampshire PA Network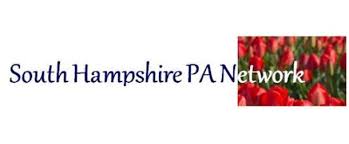 Date of event: Thursday 10 October 2019
Location: Sparsholt College - Hampshire
Contact: South Hampshire PA Network - Helen Rees
Web address: https://www.facebook.com/groups/SouthHampshirePAs/
Event description:
Where is the weakest link in any organisation's defence to cyber security programme? We the time poor users.  In our haste we inadvertently click on bogus emails, leak our confidential information and use passwords which are easy to crack.
In this masterclass we explore how to improve awareness of the potential for a cyber attack and what personal actions can be taken to reduce the likelihood of one. Specifically we cover
Effective email management (eg spotting unusual emails and use of the Out of Office Message).
Password protection (creating strong passwords and password management technology).
Compliance to GDPR to reduce the impact of a possible attack.
Personal security (and especially when working remotely).
Manage and reduce the risks associated with social media.
The session contains case histories, best practice from a personal management perspective and available personal technology.