October Virtual Lunch and Learn to Boost Performance – Schedule
Date of event: October 2020
Cost: $10 per webinar
Location: Webinar
Contact: Monica E Seeley
Telephone: +441202434340
Email: susan@mesmo.co.uk
Web address: www.mesmo.co.uk
Event description: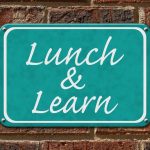 We are excited to announce the October lunch and learn schedule which we run in partnership with Melissa Esquibel of
Sawbuck Seminars
.  Each session is designed to help you manage digital communications more effectivley to boost your performance and well-beig.
As usual, they take place at 12.00 noon GMT and cost $10 (about £8/€9) per session. Each session is designed to help you improve your performance and well being and especially as many of you continue to work from home.
 The programme for October is:
05 October - Cc, Bcc or To Line - Which is right for what?
12 October - Work From Home: Are you working securely?
19 October - New Scams, Spam and Clickbait
26 October - Google Forms and Microsoft Forms: How to and Why
The sessions can be purchased either seperately or as part of the Sawbucks Watch and Learn programme.
Look forward to seeing you on Mondays at Noon GMT.