Showing items tagged with "email overload" - 120 found.
How do you de-stress whilst reducing business email overload? After all it is easy to get sucked into the inbox and look up three hours later feeling stressed.  What have you achieved?   Maybe a clean inbox but was the time productive?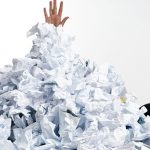 In this guest blog from Lucy Miller she provides five top ways to de-stress to improve performance whilst at the same time reducing the email overload factor.
With so many tips out there about healthy living habits, it can be tough to determine what advice is actually worth following. One key aspect of wellness that many people overlook is that it's not enough to just be in good physical shape; you need to keep track of your mental and emotional health as well. Here are five steps you can take to make you healthier, both physically and mentally and especially whilst you deal with your email.
1: Keep a Food Diary
The problem with diets is not only that most people have difficulty following them, but many diets, even if followed strictly, won't necessarily help you get into better shape.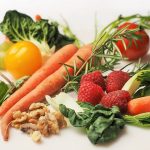 A better tactic is to keep a food diary where your record everything you eat, including and especially snacks or desserts that you're embarrassed about and want to cut out. The reason a food diary is so helpful is that it makes you acknowledge what your diet is like and identify foods that you need to eat less of, as well as nutrients you may be lacking in your diet.
Dealing with business email overload – don't snack mindlessly when checking emails, make sure you eat what is good for you.
2: Get Sufficient and Regular Sleep
Nutritionists and health gurus are always reiterating the importance of sleep, but many people don't realize all the aspects of your health that sleep impacts. Not only can regular sleep reduce stress, improve your immune system, and bolster your mood, but it also keeps you functioning at optimal physical and mental levels.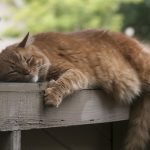 The key is to not only get enough sleep — at least eight hours a night for most adults — but also to keep a regular sleep schedule. Inconsistent sleep can have a negative impact on various aspects on both your physical and mental health, and will also make it more difficult to get as much sleep as you need every night.
Dealing with business email overload – set boundaries outside which you disconnect and do not look at the inbox (and social media).
3: Monitor Your Stress Levels
Stress is another factor that can have a huge impact on multiple levels of wellness. People with high levels of stress are not only more likely to gain weight and have difficulty sleeping, but are also more likely to suffer from anxiety, depression, and other mental and emotional conditions.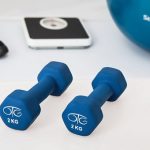 A good way to avoid over-stressing yourself is to regularly check your emotional and mental health, which can be done many ways, including taking online mental health assessments. People with high levels of stress will almost always experience problems with their mental and emotional health, so keeping tabs on your mood, energy levels, focus and concentration, and other other factors can help you determine when you're becoming too stressed, and what your biggest stressors might be.
Dealing with business email overload – as you feel your muscles tighten stop, take a break and exercise even if only for a few minutes.
4: Cultivate Your Intellect
Regularly challenge yourself intellectually and keep your mental skills sharp. There are many ways to accomplish this. Reading regularly is a great way to keep your mind sharp, or you can work on mentally simulating activities like puzzles or crosswords.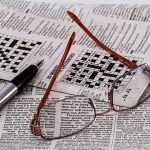 Another easy option is to get into discussions or debates with friends about topics that interest you both, as this will help hone your critical thinking skills. Anything that challenges you mentally will fit the bill, so find intellectual activities that you enjoy, whatever form they take.
Dealing with business email overload – set aside some me time when you do something to challenge you mentally.
5: Drink More Water
Most people aren't getting enough water on a daily basis. Sixty percent of our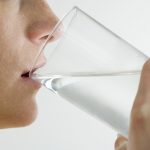 bodies are made up of water.  Water is essential to most bodily functions, from waste removal to carrying nutrients and oxygen through the bloodstream. We are constantly losing water throughout the day, so it's important to replenish your water levels regularly. Experts recommend drinking at least eight 8 oz. glasses of water per day, although the exact requirements for your body can vary based on individual differences.
Dealing with business email overload – sip a drink after dealing with every 20 emails.
By following these simple steps, you can make healthy lifestyle changes starting today. So many people make the resolution to get healthier, but forget to focus on all aspects of health, not just the physical. By keeping tabs on your physical, mental and emotional health and making healthy choices, you can maximize your all-around wellness and performance.

Lucy Miller is a nutrition student, marathon runner, and a passionate writer for Mind Your Zen, a brain nutrition supplement brand. She contributes on a number of blog sharing useful health tips from her research as a nutrition student. She can be reached at lucy@mindyourzen.com
Tags: Business email overload, De-stress, email overload, Lucy Miller, performance
It's that time of year, many of us are either on or planning a vacation. The perpetual question is whether or not to have an email free vacation.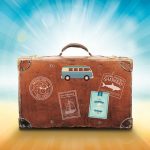 We found that 80% said that dealing with the holiday email overload is one of the most stressful aspects of having a vacation. More stressful even than loosing your passport. Hence why they did not dare have an email detox. As stress and mental health rises up the corporate agenda, the reasons for disconnecting are ever more pressing to preserve our well-being.
Organisations have adopted many ways to lessen the holiday email overload effect from an 'Out of Office' messages asking you to re-send the email when the other person is back to adopting an email free vacation charter. But what if your company has no such policy? Here are the top ten actions you can take by yourself to have an email free vacation and reduce the holiday email overload mountain.
Pack the inbox properly
De-clutter your inbox before going on leave. Clear out all the old emails and flag those needing your attention on return. Be ruthless, delete the low priority ones.
Use rules to divert all new low priority emails eg newsletters and in reverse highlight potentially important ones.
Set a safe and simple Out of Office message. Run it for a day before and after your vacation to allow time to chill out and then gear up smoothly.
Switch off work email feed on your mobile device if you use only one mobile device. Otherwise leave the work one at home.
The email free vacation
Establish a disaster recovery plan. In case of a real emergency leave a contact point.
If you feel you must check your emails, allocate specific times eg end/beginning of the day.
Unpack the inbox on your return
Spend the first half hour talking to colleagues to see what has been happened and hence which emails need you immediate attention.
Attack the inbox. Block out one/two hours for the first few days to clear the important emails. Use time management techniques like Pomodoro or apps like Saent to stay focused.
Utilise the email software functions to help save time, for instance creating templates of text for responding (Quick Parts in Outlook) and Quick Steps to move and flag emails for action later (remembering managing the sender's expectation).
Stop after three/four days. Move the rest out to a folder and leave them.   By then if you still have not cleared all the really important emails it's time to reflect on what are your real priorities.  This is akin to declaring email bankruptcy which is used very successfully by many (to defuse the holiday email backlog) on the basis that if it is that important someone will soon re-email you.
Do you have any tips to share about dealing with the email free vacation challenge? There is a free copy of either Brilliant Email or Taking Control of Your Inbox for the best response. Email us your suggestions by 10 August.
Tags: Email Bankruptcy, email free vacation, email overload, holiday email overload, Mental Health and Email, Pomodoro, Saent, well being
A mixed bag this month, including email etiquette to improve sustainability and why reaching inbox zero might not be the right goal.
1  Business email etiquette for sustainability – top tips on how to reduce the energy and resources needed to manage your inbox.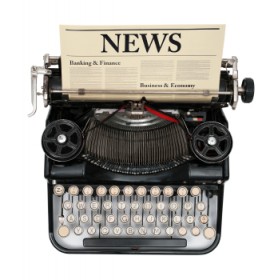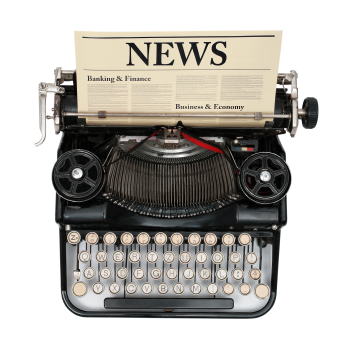 The problem with email overload – the author suggests that reaching inbox zero is  not sustainable. Unlike climbing Everest, once there you have achieved something. No sooner have you reached inbox zero, the inbox rapidly fills up again and you are in effect back to ground zero. And especially for those who receive in excess of 100 emails a day. We would argue it is about reducing the number your receive, changing your email behaviour and using the software etc to help you manage the inbox.
2. Think about saying no more often as advocated by Lucy Kellaway.  Although more in relation to time management it also applies to helping reduce email overload.
3. MPs email accounts hacked – perhaps with all the chaos surrounding the recent election it was not surprising that hackers took advantage of it and hacked several MPs accounts! Interestingly those most vulnerable were those with weak passwords.  Click here for how to create strong passwords.
4. We now spend 13 hours a week on email. Yes, its true according to a recent survey from McKinsey. Is this realistic and the best use of our time? The article suggests not surprisingly ridding yourself of all unwanted emails and learning to use the technology better.
How good are you with Outlook? Benchmark yourself now with our on-line tool.
5. All is revealed by Johnny Depp's business manager. In the midst of an acrimonious lawsuit Johnny Depp's business manager has revealed very personal emails to show that Depp did indeed know about his dire financial situation. Again this like Beckham email faux pass which demonstrates that you only have control over one aspect of email – choosing to hit Send. After that you have no control over where the email goes.
Tags: business email etiquette, Email faux pas, Email hacked, email overload, Johnny Depp
It's Mental Health Awareness Week. Email overload is a major cause of stress and hence poor well-being. Over the last few weeks there have been several interesting articles on different ways to reduce the stress which arises from business email overload and poor business email etiquette.
1. Forget sending an email, ask for a favour in person.
It's often hard enough to pluck up the courage to ask someone for support for example cover whilst on leave, sponsorship etc. Recent research showed that people are 35 times more likely to say yes if asked face-to-face or by phone than by email. Perhaps not a surprising result given how emails can either be mis-interpreted or even lost in a full inbox. Stop stressing about when you will receive a response, go and walk and talk.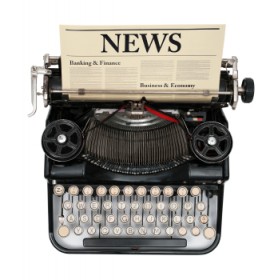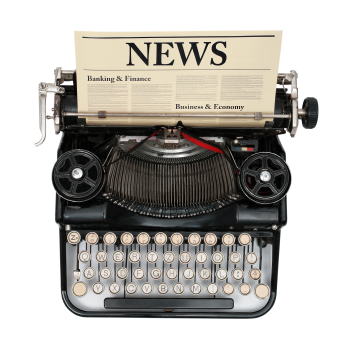 2.Stop playing email ping-pong.
Processing an email costs the average business about  £.75 per email. Ten pointless rounds of email pong-pong is £7.50 down the sink. Played by ten pairs of employees at least five times a week – your business has now wasted the equivalent of £750 a week. Can you really afford to lose this much profit not to mention time and productivity?
3.Why working from home can still leave us stressed.
The CIPD found that although job satisfaction is up and work is more flexible than ever, one in three people are looking for a less stressful job. One significant source of stress being the feeling that you are always available and find it hard to switch off. Graduates and senior staff being most at risk. The question is why and who is making these demands on your time? Often no one – they are self inflicted. Top three solutions, set your own boundaries, find the off-button or have a second mobile device for personal use. If none of these work – peel some potatoes!
4.Sleepless couples swap pillow talk for a nightcap.
Email and sleep deprivation remains a significant problem according to the latest research from the Sleep Council. Emailing late at night continues to disrupt our sleep patterns. as worrying is the fact that those turning to alcohol is up by 10% over the past few years.
5.People whose glass is always half-empty are very draining.
Not specifically about email but there is an underlying message on business email etiquette. Make sure your emails are positive even when the news is bad. Always, try to pick out one up-side.
6.How to reduce the pressures at work.
Although this wide ranging article is aimed at accountants, it contains some very useful tips for us all about how to handle increasing workloads but reduce the associated stress. On the email side the key suggestion is to deal with email in batches instead of being constantly interrupted. Where have you heard that before? If you must see emails from key people then write a rule which alerts you to only these emails.(About 1.5 minutes in on this video).
7.How to get post Blackberry Blackberry. For those still depressed over the demise of the Blackberry, there is hope of a shinny new version. Just take care that you are not feeding your email addiction.
Tags: After hours email, Blackberry, business email etiquette, Business email management, Email and sleep deprivation, email overload, Email ping-pong, email stress, Mental Health Awerness Week
Fed up with endless rounds of email ping-pong going no where? Watch video number four of Mesmo Consultancy's new series on Business Email Management and Etiquette: top tips to stop playing email ping-pong.
First, these top tips will help you improve business and personal performance and productivity.  Second, stopping playing email ping-pong will enable you to reduce email overload and improve well-being.
Tags: business email etiquette, Business email management, email overload, Email ping-pong, Mesmo Consultancy, Save time dealing with email