Showing items tagged with "email culture" - 5 found.
Email addiction and mental health go hand in hand. Email addiction is a major cause of stress and hence poor mental health. There are plenty of organisations to help you cope with well documented sources of addiction such as alcohol and substance. But what of chronic email addiction and mental health?  Compulsive checking of emails is often hidden behind phrases like 'my clients/colleagues expect me to be on-line', 'it's part of my job', 'what if I miss an email from a key contact'. Are these reasons justified or just a cover up for deeper problems such as email addiction?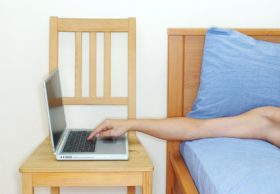 We all have extraordinarily busy periods when it can be prudent to check your email frequently and outside normal office hours (eg year end, major project closing, takeover bid etc). For more normal days, what does checking your email every few minutes really tell us?
Maybe you work in an email dependent culture where people rarely walk and talk. Maybe you feel insecure, anxious or lonely. In that case it is symptomatic of a mental health problem.  Tackling email addiction should be a key priority for every organisation and not just during mental health week.
At a personal level click here to check your level of email-addiction. Then use the top tips below to start breaking the cycle.
Switch off all those new email alerts. Click here to see how to still see emails from key clients.
Limit the number of times you check your email, for example every 30 minutes. Then gradually extend that gap by 10 minutes each week until you reach a more realistic no-email period for your role eg one hour.
Fine yourself if you dip-in between the no-email periods.
Celebrate every time you reach you target time with no dips.
Tell people what you are doing and provide them with an incentive to talk to you instead of using email.
Still addicted, then seek more help. We can help with email addiction.  For the mental health aspects talk to a specialist.
If you work in an email dependent culture then perhaps it is time to make colleagues aware and especially the potential cost to their well-being and mental health.
Tags: Compulsive checking email, Email Addicton, email culture, Email dependant culture, Mental Health, Mental Health Awareness Week
Hilary Clinton used a personal email account rather than her White House one. Now 10 Downing Street admits to automatically deleting its emails after 90 days. As a result some are suggesting that instant electronic messaging systems which self-destruct are the solution like SnapChat and Slack. But are they?
For any technology to succeed and add value to the business, requires that users are properly trained. Sadly though, normally 80% of our time and budget is spent on the technology and its implementation and only 20% on providing the user with adequate skills to use it properly.
How many of you have ever been educated to mange your use of email, little own deploy good email etiquette which would reduce the need to email ping-pong and email gaffs. In Mesmo Consultancy's experiences it is less that 20%. So little wonder we often find ourselves confronted with consequences of an email we wish we had never sent.
It is naive to think that we can delete an email. Once sent it is there for ever, either stored on a server as News International and Sony Corporation found to their dismay, or still in the recipient's inbox. Far better is to adopt slow and quiet email. Think before hitting send. Reflect and ask yourself 'what if someone found this email'.
Without proper training and a change in organisational culture instant electronic messaging communications systems (like Slack and SnapChat) will be doomed to the same failure and disasters as our current version of email.
Need help to change your email culture to make it work for, rather than against you?  Call Mesmo Consultancy to hear how our email training has has helped others.  Alternatively, watch our video on email etiquette.
Tags: 10 Downing Street, Deleting emails, email culture, email etiquette training, Email gaffs, Email ping-pong, Email training, Hilary Clinton, Mesmo Consultancy, News International, Slack, SnapChat, Sony Corporation
Here are the articles and blogs which caught our attention in October.
What have we missed. What did you read which caught you eye?
Tags: bcc, Clive Thomson, cyber crime, cybercrime, Debrett's, email culture, email etiquette, email overload, Michael Einstein, Ponemon
Many, business people receive 100 (or more) messages a day and spend 2 to 3 hours a day on email related activities, consuming 20 to 30% of their business day. Not surprisingly, many complain of suffering from email overload
Email, with its myriad of features, functions, and capabilities, combined with its high volumes and constant interruptions, has become one of the most frequently used yet continually challenging business applications for today's workers to navigate.
So, what is the solution to managing email overload issues?  My research has found that the key strategies to deal with email overload fall into three broad approaches: organizational, technical, and behavioral.
1) Organizational approaches
Organizational approaches to reducing email overload incorporate the use of acceptable use policies as a way to set organization-wide rules for the appropriate, and inappropriate, use of email. These approaches are also referred to as email etiquette or netiquette, and focus on teaching people to use email more appropriately.
These can be employed differently depending upon the organization, ranging from being enforced as formalized policies, communicated as strongly suggested guidelines, or expressed as cultural norms of expected behavior. They establish a common set of values, expectations, and behaviors around the use of email, and work at the macro level, reducing the email overload burden for everyone.
2) Technical approaches
Technical approaches to reducing email overload leverage specific features and functionality in the email system itself as ways to reduce email overload. This approach has traditionally been the primary focus area for most email training programs with the goal on improving an individual's fluency in the email system and thereby allowing people to use email more efficiently.
Research has found that there is often little formalized training on the use of email, as most people are (incorrectly) presumed to already be email proficient. Even those who deem themselves email savvy are often only familiar with a small fraction of their email system's features and capabilities. A technical approach can yield significant improvements in individual email skills, resulting in large reductions in email overload.
For Outlook users, click here to check how savvy you are with your email software.
3) Behavioral approaches
Behavioral approaches to reducing email overload focus on improving the knowledge, actions, and behavior of individuals. This approach incorporates the areas of media competencies and email processing (triage) techniques and focus on teaching people to use email more effectively.
Media competencies include topics such as when email is an appropriate (or inappropriate) form of communication, how to build high-quality email subject lines, and writing structured message bodies. email processing (triage) encompasses focuses on strategies on how to best scan, analyze, and organize your messages. Behavioral approaches, the way you interact with email, are critical to reducing email overload.
Research has found that you must focus on improving skills across all three of these areas (Organizational, Technical, and Behavioral) in order to make the greatest improvements in your email skills and the largest reduction in email overload.
About the Author

Dr. Michael Einstein is a full-time business technology professional for a large multi-national corporation.
His doctoral dissertation was on the intersection of email processing skills, email overload, and technology training. He is very active in email overload research. For more information see his recently launched website which contains a wealth of resources to help others learn to better manage their inboxes and reduce their information and email overload levels.
Tags: Email behaviour, email culture, Michael Einstein, Outlook, Reduce email overload
How do you change email behaviour (in organisations and individuals)?  Listen to this insightful interview with Nathan Zeldes on Changing Email Culture which we have just recorded as part of the 7th International Clean Out Your Inbox week.
As Nathan tells us, change is an ongoing process and it's important to not only keep reminding people what is email best practice for your culture but also make sure you educate your new joiners.  Technology too can help as Nathan explains, and he should know having just compiled the definitive guide of over 150 solutions available for tackling information overload (and email overload).
Nathan is also Chairman of the Information Overload Research Group
Click here for more information on Nathan Zeldes.
For  more resources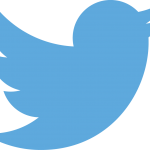 Follow me on Twitter using #cleaninbox.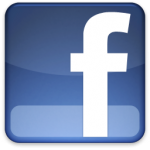 Join our Facebook page.
Tags: clean out your inbox week, Email behaviour, email culture, IORG