Showing items tagged with "cyber crime" - 19 found.
Is it time to ditch the concept of Inbox Zero? Does reaching inbox zero equate with being productive. Yes we at Mesmo Consultancy are great believers in keeping your inbox as your work in hand and hence having a clean inbox. However it maybe that Inbox Zero is an out-dated and meaningless goal. Read on.
Beware Word docs bearing instructions. Perhaps the cleverest piece of cyber crime yet. The hackers call to say they cannot use your on-line booking/ordering system. Can they send a file and can you check it opens! Read on.
How to write an email with Military precision. Some very interesting tips on business email etiquette. What makes a good email and how to grab the readers attention without being arrogant. For example the Bluf approach – Bottom Line Up Front. Read on.
Twenty email blunders to avoid. In keeping with the business email etiquette theme, an amusing article from a PR perspective, but they actually apply to us all. The top twenty blunders any one of which will mean your email may go unread as you annoy the recipient. Read on.
The ultimate mobile email stats overview.  55% of emails are now read on mobile devices. This is one for IT and Marketing Directors looking ahead to 2017 and beyond. Read on.
Tags: business email etiquette, cyber crime, email etiquette, Mobile Email Statistics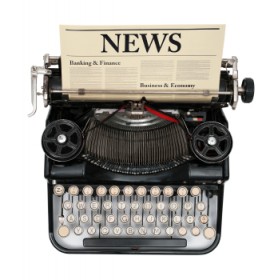 Here are five articles which caught our eye over the last few weeks. It's a mixed bunch including the importance of checking your junk folder from time to time, what constitutes a strong password and how to improve office communications by placing more emphasis on the human aspect of work. Click here for more.
 1.  Always check your junk folder (carefully) – Australian author Helen Garner was almost $207,000 out of pocket recently, when an email telling her she had won a new prize went straight to her junk folder. She naturally thought is was a hoax.
2. Emails reveal trading behaviour during crisis. The Libor scandal erupted nearly five years ago and yet still email evidence is emerging about how traders manipulated the markets. Although largely related to the financial aspects of Citibank's troubles, this article underpins two fundamental principles. First, you never know what happens to an email once it leaves your inbox. You only have control over what you say not who does what with it. Second, email is a picture of you, a point Barclays Bank found to their horror.
3. Working human: after all, what's the alternative? We spend more time at work and isolated in our blinkered world of email and social media than ever before. Some companies are now looking at ways to make work more enjoyable and increase the level of personal contact. This overview includes case histories.
4. Better password? Pretend you eat kale. Did you know that password built around the 'I eat kale' is significantly stronger than one built on 'I love you'. Here is why and how to build on that philosophy to develop your own strong and robust passwords. Click here for more tips on this setting strong passwords to reduce cyber crime.
5. After hours email checking consumes a month a year. A recent US survey found that we now spend at least one hour of our own time checking office emails. There is little doubt the same behaviour persist in the UK.  Indeed the French Government are considering legislation to banning access to work email after work hours.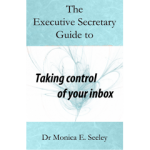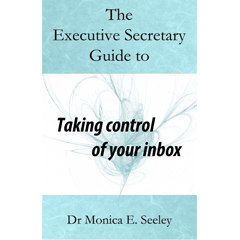 Many of the challenges highlighted in these articles contribute to corporate email overload and hence drain you and your organisation's productivity.
You will find some advice and tips on how to reduce the email stress levels in both 'Brilliant Email' and 'Taking Control of Your Inbox'. And Mesmo Consultancy can always come and run a Brilliant Email workshop to help you and your organisation improve performance.
Tags: After hours email, Brilliant Email, corporate email overload, cyber crime, Junk Folder, Mesmo Consultancy, Passwords, Taking Control of Your Inbox
Two must reads for all managers and directors concerned with effective use of technology (and especially email) to improve the bottom line of their business regardless of size.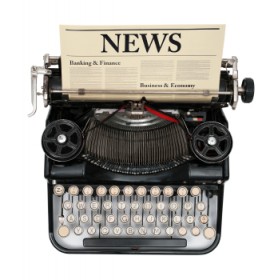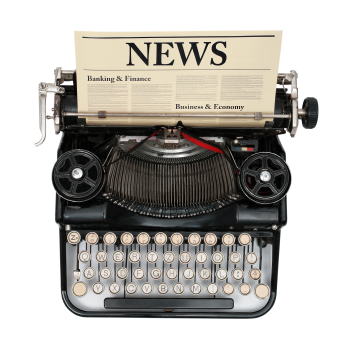 The billion $ e-con. A spine chilling article showing how cyber criminals set-up fake email addresses especially in the name of a company CEO. These are then used to send emails purporting to come from the CEO/MD but which in reality contain malware.
2. Is technology really helping us get more done? Twenty years ago it was predicted that new technology would help improve productivity. Now suffering acute email overload and swamped with social media alerts, most office workers feel far less effective. What went wrong? Metcalfe's law says that value of technology increases with the square of the number of users. But the dark side of this law posits that as the cost of communications decreases the number of interactions increases exponentially as does the time to process them. Have we reached the tipping point?
And for those responsible for well-being
3. The best temperature for a good night's sleep. The article reinforces the importance of switching off all digital and mobile devices too. A subject we have discussed before.
For the technology minded readers
4. Smartphone typing apps – a review of some of the more useful app and especially in the light of Microsoft's take over of SwiftKey.  For Android users only see this CNET review.
Remember though that using a smartphone does not excuse you from sending email PEARLS rather than lead balloons which can destroy you and your business.
Tags: cyber crime, email overload, Email PEARLS, Productivity, well being
Three themes stood out over the past few weeks: the obvious one of new year's resolutions and predictions; our skill or lack of it with the English language and of course the Court of Human Rights ruling in favour of an employer who monitored an employee's personal emails.
2016 predictions and resolutions
Set goals rather than resolutions.  Did you set yourself up for failure just a week into the new year by setting a series of new year's resolutions which within a week you had broken?  Well it turns out that it is better to establish some SMART goals against which we can monitor our progress. It's never too late to re-calibrate and set new goals.
Ten goals for the IT department for 2016. The technology press abounded with hot tips.  This was not so much about what the future would look like, but how you can change hearts and mind during 2016 to really exploit the power of IT to improve performance.
Cyber crime predictions for 2016. There is little doubt that cyber crime will continue to rise in the foreseeable future and that the cyber criminals may continue to have the upper hand, but maybe not for ever.  This article underlines the need to be forever vigilant especially using mobile devices.
How clearly do you communicate?
The corporate guff awards for 2015.  As always perhaps the funniest article of the month, when FT Assistant Editor Lucy Kellaway hands out her awards for the biggest load of waffle written over the past twelve month. It's worth the time to set up a free FT.com account just to access her Guffipedia.    There are wonderful phrases like 'We will deepen our leadership of food-to-go', meaning make better value sandwiches.
English deficit causes more harm than the digital divide.  A controversial article by Michael Shapinker again in the FT about the impact of the lack of good skills in English can harm the economy.
Do you write email pearls or lead balloons? In keeping with the above two articles, a Mesmo Consultancy blog on using good email etiquette to send the right message right first time rather than writing an email which might just start another email media disaster.
Monitoring employee's personal emails
Are you stealing the company's broadband? Recently the European Court of Human Rights ruled against an employee who protested that his company was monitoring his use of the company's email system for his personal use.  A Mesmo consultancy blog on the pros and cons of this ruling and implications for the future of both corporate email etiquette and email overload.
Tags: corporate email etiquette, corporate email overload, cyber crime, Lucy Kellaway, Mesmo Consultancy, SMART goals
Technology is a great source of help over the Christmas period, for example shopping on-line, e-cards, looking up how to cook the turkey etc. However, there is a downside too, smart devices entice us to stay connected to the office even over the Christmas period when let's face it many organisations are effectively shut for business.
Meanwhile, cyber-crime is not only increasing but taking on different forms. Rather like flu you find a vaccination for one strain and along comes another. In the case of cyber-crime it's called Ransomware. The hackers tease you into downloading malware which locks down all your files. Then they demand a ransom to unlock the files. Here is an excellent article from Norton on dealing with Ransomware.
Here are five tips to help you relax and reduce the risk of email stress and a cyber-attack to either you or your business. The key is to disconnect (from both emails and work social media feeds).
Never email under the influence of drink (before during or after Christmas) when your judgement and vision could be impaired.
Wipe your inbox clean before taking a break. Move all old emails out into a separate file just in case you really do need them again.
Go 'cold turkey' over the holiday. Either switch off your office smart phone or disconnect the work email feed (if you see them on your personal device).
Set a safe and simple Out of Office. Give away as little information to prying eyes as possible. Be bold, tell sad senders that all your emails are being deleted and to resend anything important on your return.
Be extra vigilant about any unfamiliar emails either from unknown senders or contacts where the email has an unusual subject-line/content. They may have been hacked and the hackers are now extending their tentacles.   Such unusual emails nearly always are either taking you to bogus websites to capture your personal details or the start of a ransom demand scam.
If all else fails buy one of those magnificent colouring books and get colouring. It a great way to relax and re-connect with others (very young and old).
Tags: Clean Inbox, cyber crime, Disconnect, email stress, email subject line, Norton, Ransomware